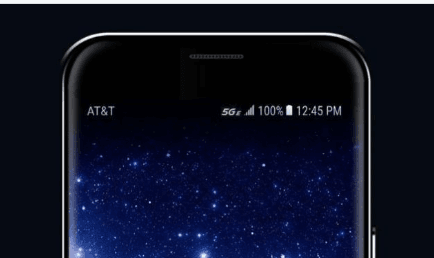 AT&T must have hoped for a better start to the New Year when it started branding some of its 4G LTE networks as "5G Evolution." However, its stunt of putting the 5G E logo on some Android handsets has triggered a massive backlash. The mobile carrier's rivals are now accusing it of misleading users with a logo for a fake 5G network.
Why is it a fake 5G network?
At the end of 2018, AT&T revealed plans to start branding some of its 4G LTE network as "5G Evolution" or "5G E." The company added the new 5G E logo to three phones: the Galaxy S8 Active, LG V30 and LG V40. It must be noted that none of these phones can support 5G technology.
In the future, the carrier plans to add the 5G E icon to more phones, but it is not exactly clear which ones. AT&T offers 17 devices currently which can benefit from "5G E" technology. Further, the company claims that the "5G E" network will be rolled out in 400 markets in the "coming days."
Robinhood 2021 Conference: Cathie Wood discusses her investment process with Lee Ainslie [Exclusive]
ARK Invest is known for targeting high-growth technology companies, with one of its most recent additions being DraftKings. In an interview with Maverick's Lee Ainslie at the Robinhood Investors Conference this week, Cathie Wood of ARK Invest discussed the firm's process and updated its views on some positions, including Tesla. Q1 2021 hedge fund letters, Read More
AT&T's 5G Evolution network is not 5G. In fact, it's nothing more than the current 4G LTE technology with an added speed boost. Thus, placing the 5G E logo on handsets is seen by many as a misleading practice rather than a denotation of any real innovation, and that's not the only reason the 5G E logo used by AT&T is deceitful. The "E" in the logo is supposed to indicate that this isn't real 5G technology, but it has been placed smartly enough not to draw attention to itself. The "E" is intentionally made smaller than the rest of the 5G icon, and even if someone does notice the "E," it is not immediately clear what it denotes.
AT&T may have decided to tag some portions of its LTE network as "5G Evolution" in an attempt to take the lead in the 5G race. Although these sections of the network do have speed-boosting upgrades and should be faster than LTE, AT&T has done nothing unique which other carriers have not done. AT&T's fake 5G network is similar to the LTE Advanced and Advanced Pro concepts which other carriers have been rolling out for years.
Moreover, in technical terms, it is still LTE technology and not 5G. There is also nothing special in terms of speed. AT&T claims its 5G E connectivity will hit around 40 Mbps, but a similar speed is possible on AT&T in the city and from other major carriers.
What rivals have to say about AT&T
AT&T's fake 5G network stunt is more a marketing ploy than the addition of anything innovative, and this is what got other carriers angry. The company's rivals came out all guns blazing after seeing the massive public outcry against AT&T's "5G E" stunt. For example, in an open letter entitled "When we say '5G,' we mean 5G," Verizon took a jab at AT&T without actually naming the carrier.
"The potential to over-hype and under-deliver on the 5G promise is a temptation that the wireless industry must resist," the letter reads. "We're calling on the broad wireless industry to commit to labeling something 5G only if new device hardware is connecting to the network using new radio technology to deliver new capabilities."
The mobile carrier also promised that it wouldn't make the same mistake.
"We won't take an old phone and just change the software to turn the 4 in the status bar into a 5," Verizon said.
T-Mobile also made fun of AT&T's fake 5G network by tweeting a video showing someone putting a note reading "9G" on top of the LTE icon on an iPhone. The video was tagged with the words, "Didn't realize it was this easy, brb updating."
didn't realize it was this easy, brb updating pic.twitter.com/dCmnd6lspH

— T-Mobile (@TMobile) January 7, 2019
Although T-Mobile's tweet aptly sums up what AT&T did, both competitors are making the same point: that AT&T is misleading users into believing its technology is new when in fact it is not. Additionally, while LTE might have improved over the years due to advancements in the technology, it is still different from 5G. Moreover, the hardware specifications of a 5G phone are different from those of current smartphones.
Sprint has yet to comment on AT&T's fake 5G network, but even without Sprint, the stunt has already drawn plenty of negative publicity to AT&T. It remains to be seen how AT&T reacts to this and whether it will roll back the changes or defends the "5G E" branding. The FCC might also step in.