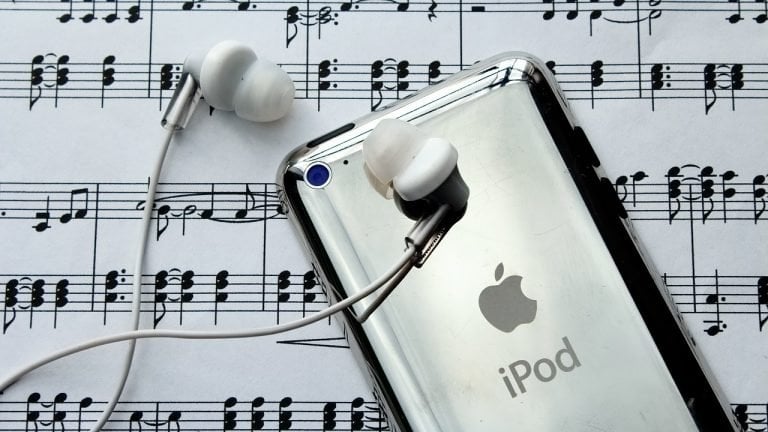 Apple is reportedly working on a 7th-generation iPod Touch. According to the Japanese site Mac Otakara, the company is developing the iPod Touch 7 and is also planning to add a USB-C port into a 2019 iPhone model.
No other details on iPod Touch 7
Mac Otakara, citing several suppliers at CES 2019, claimed that the company is working to replace its 6th-generation iPod Touch. The site gave no further details on the iPod Touch 7, nor the release date, features or price. Also, it is not known if the new iPod model will just be a specification update or a complete revamp.
Despite lack of details on the iPod Touch 7, Mac Otakara's report does hint of Apple's plans regarding the iPod Touch. After Apple discontinued the iPod Shuffle and iPod Nano in 2017, there has been uncertainty over the iPod lineup.
ADW Capital's 2020 letter: Long CDON, the future Amazon of the Nordics
ADW Capital Partners was up 119.2% for 2020, compared to a 13.77% gain for the S&P 500, an 11.17% increase for the Russell 2000, and an 8.62% return for the Russell 2000 Value Index. The fund reports an annualized return of 24.63% since its inception in 2005. Q4 2020 hedge fund letters, conferences and more Read More
Apple last updated the iPod Touch hardware in July 2015. The hardware was updated with an 8-megapixel rear camera, A8 chip and came in six color options. In July 2017, the company tweaked the capacity options along with adding new pricing tiers. Currently, the 32GB iPod Touch costs $199, while the 128GB version is priced at $299.
Apple's current iPod Touch can stream Apple Music over a Wi-Fi connection. Users can also buy and download apps via the App Store. Hardware specifications include a four-year-old A8 processor, 4-inch display and 8MP camera.
Is iPod Touch 7 needed?
The iPod Touch as a product has lost its relevance in recent years as customers shift to other devices like the iPhone and iPad. For instance, the 128GB version of the iPod Touch is not much further away from the ($329) 9.7-inch iPad in terms of price.
Even though an MP3 player is largely irrelevant in 2019, it could still appeal to fitness buffs or those that don't want to waste their iPhone's battery listening to music. Also, a new iPod Touch could prove a good product for the younger users who are not yet ready for an iPhone.
Moreover, a new iPod Touch with modern specs could help Apple further expand its user base. More iOS users would result in more paying members for Apple's Services segment, like the iTunes Store, App Store, Apple Music, iCloud storage and more.
2019 iPhone may get USB-C
Mac Otakara's report also talked of the 2019 iPhone, saying Apple could add a USB-C port to the next-gen iPhone. However, the report, citing those working on it, notes that the design is not yet finalized and it hasn't been fully established if the new iPhone would get a USB-C over Lightning or not.
It is not the first time we are hearing claims of Apple adding the USB-C to the next-gen iPhone. Recently, Jean Baptiste Su from Atherton Research noted that the iPhone maker may introduce a USB-C port in the 2019 iPhone like it did with the 2018 iPad Pro models.
A report from DigiTimes also talked about the USB-C in the 2019 iPhones. However, the DigiTimes report wasn't very clear if it was talking about USB-C ports or a USB-C to Lightning cable.
Apple switching to USB-C from Lightning has long been rumored. But, the fact that Apple did the same with the iPad Pro models lends more credence to these rumors of the USB-C port in the 2019 iPhones.
2019 iPhones – what to expect?
More speculations regarding the next-gen Apple iPhone talk of a triple-camera system, improvements to Face ID, new antenna tech and more.
In November last year, trusted Apple analyst Ming-Chi Kuo noted that the 2019 iPhone will come with improved Face ID. Specifically, Kuo noted that the company would raise the flood illuminator's power to give more accurate results or fewer failures when using facial recognition to unlock the iPhone.
Kuo also believes that Apple could introduce a new antenna tech with the iPhone 11. With the next-gen iPhone, Apple could switch from liquid crystal polymer antennas to MPI to get better production yield and product performance.
Barclays came out with its iPhone 11 forecasts recently, claiming that the next-gen phone would support the latest generation of Wi-Fi. Also, a report from Nomura last month noted that the 2019 iPhones won't get many design changes. Further, the Nomura analyst expects three new iPhones to debut this year with the same form factor as 2018 iPhones, but with more AR related features.