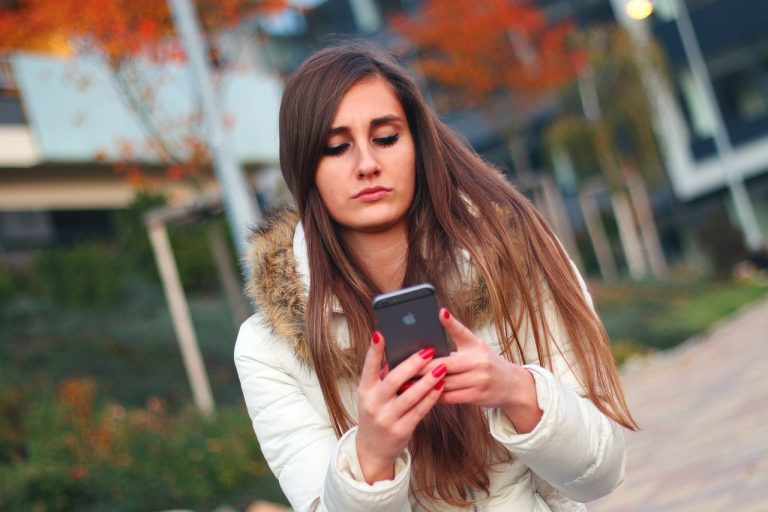 On January 9th, 2007, former Apple CEO Steve Jobs announced a revolutionary device that went on to change the world. The first ever iPhone was unveiled on this date in 2007 at the MacWorld conference in San Francisco. January 9th, 2019 marks the 12th anniversary of the iPhone, by far Apple's most successful product. Apple chief executive Tim Cook has often described iPhones as the "gold standard" in the smartphone industry against which all other phones are compared. On the 12th anniversary of the iPhone, folks at smartphone trade-in service provider BankMyCell have created stunning infographics showing the evolution of the iconic product.
It's the 12th anniversary of the iPhone!
Though Jobs unveiled the first iPhone on January 9th, 2007, the device went on sale several months later on June 29th, 2007. It was not the first smartphone out there, but its unique and intuitive user interface set it far ahead of rivals. During the unveiling event, Jobs described it as "a revolutionary mobile phone," "a wide-screen iPod with touch controls," and a "breakthrough Internet communications device."
In the subsequent years, the device triggered a global smartphone revolution affecting almost every part of our lives. Today it has put professional-grade cameras and photo editing apps in consumers' hands. According to KeyPoint Intelligence, more than 85% of photos are clicked on smartphones today. Our smartphones have also become maps, calendars, mini computers, calculaors, music devices, clocks, flashlights, and much more.
Marathon Partners: There Is A "Compelling Opportunity" In US Cannabis
Marathon Partners Equity Management, the equity long/short hedge fund founded in 1997, added 8.03% in the second quarter of 2021. Q2 2021 hedge fund letters, conferences and more According to a copy of the hedge fund's second-quarter investor update, which ValueWalk has been able to review, the firm returned 3.24% net in April, 0.12% in Read More
The first iPhone, priced at $499, had a 3.5-inch touchscreen display, just 128MB RAM, and a 2MP camera. It sold 1.39 million units in the first year of launch. Roughly a year later came the iPhone 3G with 3G mobile network and GPS capabilities. It was also the first iPhone to come with the App Store and third-party app integration. The iPhone 3G sold more than a million units in the first week of launch and sold 11.36 million units in the first year of launch. Just thinking of these devices on the 12th anniversary of the iPhone triggers nostalgia.
The iPhone 3GS debuted in June 2009 with a price tag of $599. It had a 3MP camera, a 3.5-inch display, 256MB RAM, and OS3 software. It introduced the copy/cut/paste functions, voice controls, and Spotlight search. It sold more than 20 million units in total. Then came the iPhone 4 in 2010 with iOS 4, game center, FaceTime, HD recording, a 5MP main camera, 512MB RAM, and Apple's custom A4 processor. It sold roughly 40 million units.
It was followed by the iPhone 4S, which was an even bigger success with worldwide sales of 72.3 million units. It ran iOS 5 and introduced exciting features such as an 8MP camera, A5 processor, Siri, iMessage, iCloud, Newsstand, and iTunes Wi-Fi Sync. In September 2012, Apple launched the iPhone 5 with Apple Maps, iOS 6, and photo sharing. It was Apple's first smartphone to feature 1GB RAM and a larger 4-inch display.
In the following year came the iPhone 5S and 5C. The 5S was a success while its cheaper plastic sibling turned out to be a disaster. It showed that Apple was terrible at making cheaper phones. The 2013 devices were the first to feature the Touch ID fingerprint sensor, AirDrop, Control Center, and FaceTime Audio.
In 2014, Apple launched the iPhone 6 and 6 Plus, which had 4.7-inch and 5.5-inch screens respectively. Android vendors had made large screen smartphones popular and consumers were loving them. So, Apple was under immense pressure to increase the screen size on its own devices. No wonder the 6 and 6 Plus turned out to be blockbusters in the US and other countries. They ran iOS 8, which brought new features like Apple Pay, Family Sharing, iCloud Drive, Health app, and Continuity.
The iPhone 6S and 6S Plus launched in September 2015, and turned out to be even bigger successes. They had a 12MP camera and 2GB RAM. Apple began 2016 by launching a smaller and cheaper iPhone SE with a 4-inch display in March 2016. Some people still loved the smaller form factor and the SE was the kind of device they wanted. Later in 2016 came the iPhone 7 and 7 Plus, both of which were grand successes.
In 2017, Apple celebrated the 10th anniversary of its most successful product by launching a radically redesigned and ridiculously expensive iPhone X, which had a price tag of $999 for the base model. It was accompanied by the iPhone 8 and 8 Plus for people who couldn't afford the X model. It had a display notch, a more vibrant OLED display, no physical home button, gesture navigation, Animoji, and a revolutionary new Face ID technology. Despite its high price, the 10th anniversary model was a great success.
Apple's 2018 smartphones featured the same design as the 10th anniversary model. But the tech giant also introduced a cheaper iPhone XR with a slightly inferior specs and lower price. Apple CEO Tim Cook told investors earlier this month that the new iPhones were not selling as well as the company had hoped. Cook blamed China, foreign currency fluctuations, the US-China trade war, and a cheaper battery replacement program for poor sales.
It's the 12th anniversary of the iPhone, but it's not the end of the road. Apple has exciting plans for this year and the next. Tim Cook has promised that the "best is yet to come." He told fans at the iPhone X unveiling event, "iPhone set the standard for mobile computing in its first decade and we are just getting started."