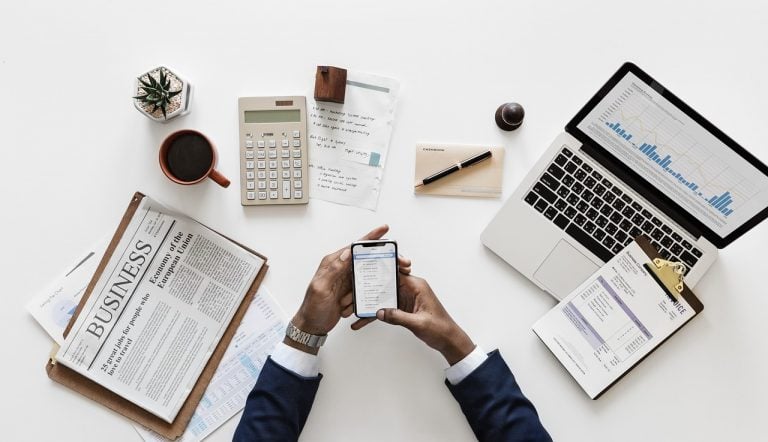 It's customary to start the year with a look ahead, or at least an indication of what we'll be looking out for. Think I'm missing something? Hit reply to let me know.

The first question for 2019 is around volume. Volatility sets an expectation that 2019 will be a busy one; stocks are suddenly cheaper, allowing for previously unaffordable adventures. Of course, volatility can also make it difficult to maintain a portfolio of concentrated bets, some of which need two-to-five years to reach their full potential if operational and sustainability demands continue to become prominent arrows in the activists' quiver.
Q3 hedge fund letters, conference, scoops etc
Morningstar Investment Conference: Everything You Need To Know About Preferred Securities
Preferred stock has been around for more than 150 years. One study suggests that the first shares of preferred stock were issued in 1836 by internal improvement companies in Maryland. However, some investors might not have given this asset class much thought until the government commandeered preferred shareholders' dividends in the government-sponsored enterprises Fannie Mae Read More
A second question is around performance. A study Activist Insight conducted two years ago found that activists outperformed the S&P 500 Index in months when the benchmark fell. Since 2016, activists have fallen behind the S&P 500. There is less and less expectation on hedge funds to grow assets by more than the index, although they are still expected to protect capital. Activists have compensated by raising special purpose vehicles for individual ideas. If those start to do poorly, activists might finally be put on the back foot.
Journalistic codes of conduct dictate that each year must have a theme related to prevailing activist demands. Last year was dominated by M&A and ESG. 2017 was dominated on the one hand by attempts to oust CEOs, and on the other by proxy fights at large-caps that were doing kind of okay. Go back further and balance-sheet or spinoffs were more in vogue.
These clusters of demands are hard to predict. Does volatility mean more M&A activism, or do activists revert to defensive stocks and push for more CEO ousters? Does ESG go out with the bathwater, or is it now an inescapable part of winning support from institutional investors? More campaigns in Europe and Asia, where active capital management and portfolio reviews are less prevalent, would be one way to keep strategies simple, while big one-day declines in stocks like Apple and Tesla suggest that there will be plenty of buying opportunities closer to home.
Another acronym to watch is the SEC, as the Securities and Exchange Commission continues to move slowly toward recommending changes to proxy plumbing or the proxy voting advisers and companies start to experiment with universal proxies. Whether the SEC or Congress impose new conditions on either side of the proxy process, the likes of Institutional Shareholder Services and Glass Lewis may be closely scrutinized not just for factual accuracy but for the technical side of their recommendations, including which card they recommend voting on, this year.
One thing that looks likely is the continued spread of activism beyond traditional practitioners. A recent Wall Street Journal article using Activist Insight data pointed to its rising prominence among mutual fund managers, while Alliance Bernstein and T. Rowe Price published new assertions of their engagement processes last year. And among the newcomers from the hedge fund world, many do come back for more (see our tips on Crescent Point Energy and HomeStreet).
And will there be a reaction against Elliott Management, the seemingly ever-present standard bearer for activism in North America, Europe and Asia and target of several critical articles in 2018? So far, it seems unstoppable.
Updated on