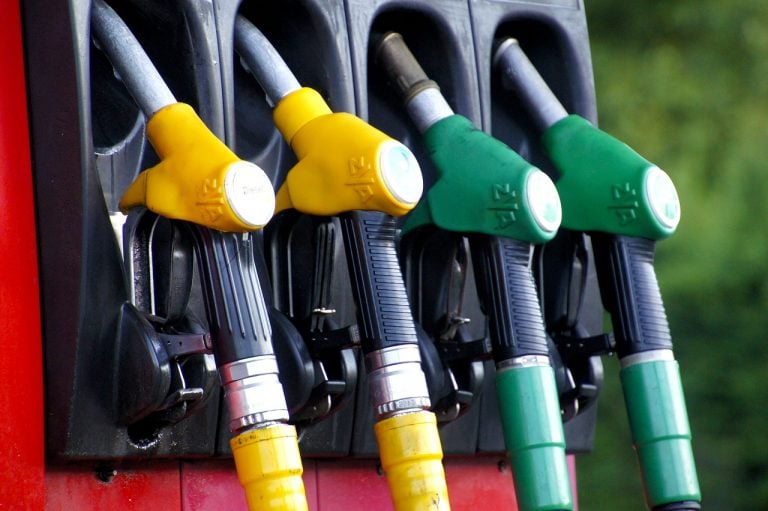 A reflection on 2019 edition of the World Economic Forum Annual Meeting in Davos from Allen Schaeffer, executive director of the Diesel Technology Forum.

Prime Movers At #WEF19 In Davos: Shaping the Future of Mobility, Energy, Infrastructure and Manufacturing
The 2019 edition of the World Economic Forum (WEF) Annual Meeting in Davos, Switzerland is underway, an assemblage of more than 2,500 corporate leaders, government officials and others. Melding the public and private worlds to "improve the state of the world and pursue sustained positive change," this august group attempts to take on the world's biggest challenges in 14 areas, from Consumption, Education and Health Care; to Environment and Natural Resource Security; to Energy, Mobility, and Advanced Manufacturing and Production.
Q3 hedge fund letters, conference, scoops etc
London Value Investor Conference: Joel Greenblatt On Value Investing In 2022
The first London Value Investor Conference was held in April 2012 and it has since grown to become the largest gathering of Value Investors in Europe, bringing together some of the best investors every year. At this year's conference, held on May 19th, Simon Brewer, the former CIO of Morgan Stanley and Senior Adviser to Read More
Why it matters: Achieving forward progress on any WEF initiative cannot take place without a careful consideration of the current and future role of advanced diesel power in energy systems that enhance mobility, enable the construction of infrastructure and improve quality of life. Diesel is the prime mover for 15 sectors of the global economy. Heavy-duty diesel engines, equipment and vehicles, and the fuels that power them, impact areas across the full range of the WEF's topical dialogue. From innovation in manufacturing to deployment of cleaner fuels and technology to enhanced mobility on a global basis, diesel technologies play a major role.
Breaking it down: Taking a look at just three of the WEF's 14 initiatives provides insight into the nature of the challenges facing today's world, and offers perspective on the opportunities for advanced diesel power systems.
Energy consumption and production represents around two-thirds of global GHG emissions and 81 percent of the global energy mix is still based on fossil fuels, the same percentage as 30 years ago. The WEF is calling for a transition to a more inclusive, sustainable, affordable and secure global energy system that provides solutions to global energy-related challenges, while creating value for business and society, without compromising the balance of the energy triangle (security and access; environmental sustainability; economic development and growth). One project – Energy Access Africa – seeks to bring electricity to the 62.5 percent of the population that does not have it today. One proven solution is microgrid technology, which often primarily relies on renewable energy and storage, but is backed up by diesel generators to ensure access to power even when renewables aren't available.
For the Future of Mobility, the WEF is seeking to overcome the persistent challenges in transportation, such as pollution, congestion and security. Advocates aim for a future in which mobility helps all people access healthcare, education, jobs, markets and goods, social interaction and culture. Transitioning to the newest generation of diesel power and increasing the use of advanced renewable biodiesel fuels is the most available and affordable means to reduce fossil fuel energy consumption and transportation emissions for most countries.
Shaping the Future of Environment and Natural Resource Security aims to improve the effectiveness of the international community's response to environmental challenges. It seeks to support public-private action that accelerates the climate action agenda, improve ocean health, realize deforestation-free supply chains, enable more water-secure economies and help unlock a trillion-dollar opportunity in the circular economy. Diesel engines are the most durable and remanufactured of all engines, supporting the circular economy by saving energy and natural resources in new manufacturing. Diesels are durable capital goods with an extensive global fueling repair and remanufacturing network in place.
Adding it all up: There's no denying that diesel engines are the great enabler here – the primary global power tool for goods transport, infrastructure and construction, agriculture and more. Diesel powered the Third Industrial Revolution, and manufacturers of diesel engines, components and equipment are not just embracing the Fourth Industrial Revolution, but driving it. By linking individual engines and machines to entire connected worksites and systems, efficiency expands exponentially. Seamlessly integrating diesel technology into hybrid, autonomous and electrified systems means lower emissions are achieved as a result.
Diesel technology has rapidly transformed in North America and the EU, now resulting in near zero emissions, even greater fuel efficiency, and more power density. Rapidly deploying this generation of diesel technologies to developing countries, and dramatically increasing the world's use of advanced renewable biodiesel fuels, can yield important societal benefits in the form of cleaner air and lower GHG emissions in the near term. This proven strategy must be a central topic of discussion at #WEF19 in Davos if we are to help solve the world's biggest challenges.
DYK... Bosch Automotive Diesel Systems Co, in Wuxi, China was recognized as a Manufacturing Lighthouse; a Beacon of Technology and Innovation in Manufacturing by the World Economic Forum for its innovation in proof of concept phase manufacturing through a production innovation center for training and development.
Read this story online here
Updated on