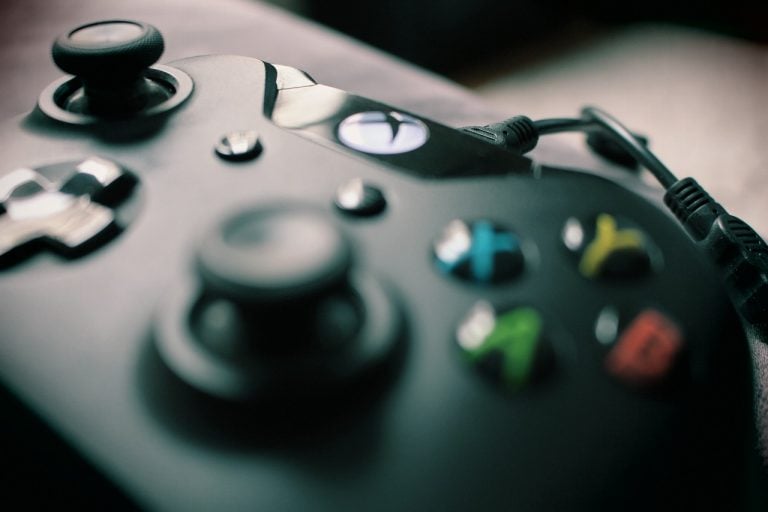 New Year's Day may be just a week away, but it is also that time of the month when PS4 and Xbox fans eagerly wait for the announcement about next month's free games. Although Microsoft has announced its free Xbox Games with Gold for January, Sony usually makes its announcement later.
Free Xbox Games with Gold announced
Subscribers to the Xbox Live Gold program are entitled to free games each month. For next month, the Xbox One users will be able to download Celeste free Jan. 1-31. The game usually costs $19.99, and it offers over 700 scenes of challenges.
Another one of the free Xbox Games with Gold for January is WRC 6 FIA World Rally Championship. The game normally costs $49.99, but it will be available free Jan. 16 to Feb. 15. The game allows players to test their driving skills with Super Special Stages.
Odey Special Situations Buys Distell Ahead Of Bidding War
Odey Asset Management's Odey Special Situations Fund returned -1.5% in May, compared with the fund's benchmark, the MSCI World USD Index, which returned +1.6%. Q1 2021 hedge fund letters, conferences and more Following this performance, the fund, which Odey AM's Adrian Courtenay manages, is up 7.9% year-to-date. The Odey Special Situations fund was founded . Read More
For Xbox 360 owners, the free Xbox Games with Gold are Lara Croft: Guardian of Light and Far Cry 2. The first game will be available from Jan. 1-15, while the latter will be available from Jan. 16-31. The titles cost $14.99 and $19.99, respectively, and they are backward compatible. This means Xbox One owners will be able to download these games for free during the specified dates.
For players who haven't yet downloaded the free Xbox Games with Gold for December, there is still some time left. The first-person puzzler QUBE 2 is available until Dec. 31, while Never Alone is free until Jan. 15. In December, Microsoft also added the original Xbox title Mercenaries: Playground of Destruction to the Gold line-up. This 2005 game, which is available to the Xbox One via backward compatibility, remains free until Dec. 31.
What to expect from January's free PS Plus games
Sony has yet to announce the free PS Plus games for the January. The company usually reveals the PS Plus games for the next month on the last Wednesday of the current month, so PS4 players will have to wait until Dec. 26 to find out which titles will be free.
After the announcement, the free PS Plus games typically go live on the PSN store on the first Tuesday of the month. This time the first Tuesday for the next month falls on the first day, making it a good time to start the New Year with fresh games.
As far as which PS Plus games to expect, unfortunately, there is no way to tell now. Moreover, there have been no leaks to hint at the upcoming games, so until Sony announces the January games, you can enjoy the PS Plus games for December if you haven't already. The PS Plus games for December are SOMA (PS4), Onrush (PS4), Steredenn (PS3), Steins;Gate (PS3), Iconoclasts (PS Vita + PS4) and Papers, Please (PS Vita).
As you may already know, the PS Plus service provides access to plenty of features in addition to free games. With a PS Plus subscription, you get access to online multiplayer mode on the PS4, discounts from the PlayStation Store, 10 GB of cloud storage for PS4 games, and Share Play, which allows you to share your games with friends. Additionally, subscribers get 24 free PS4 games a year and several PS3 and PS Vita games.
If you are a Fortnite fan, then you will be happy to know that Epic Games has come up another free PS Plus celebration pack. The pack offrtd several skins and cosmetics for PS4 owners. Previously, PS4 owners have received access to the exclusive Blue Striker Outfit and Blue Team Leader skin.
New games releasing in January
This year brought the release of some big games, like God of War, Red Dead Redemption 2 and Marvel's Spider-Man. With just days remaining before the New Year, it is now time to talk about upcoming games, especially those which are releasing in January. Here are the games set for release next month on the PS4, Nintendo Switch, Xbox One, or PC.
Resident Evil 2 – releasing Jan. 25 on PlayStation 4, Xbox One and PC
The Walking Dead – The Final Season Episode 3: Broken Toys – releasing Jan. 15 on PlayStation 4, Xbox One, Nintendo Switch and PC
Kingdom Hearts III – releasing Jan. 29 on PlayStation 4 and Xbox One
Ace Combat 7: Skies Unknown – releasing Jan. 18 on PlayStation 4 and Xbox One
Vane – releasing Jan. 15 on PS4
Onimusha: Warlords – releasing Jan. 15 on PlayStation 4, PC, Nintendo Switch and Xbox One
Travis Strikes Again: No More Heroes – releasing Jan. 18 on Nintendo Switch
Tales of Vesperia: Definitive Edition – releasing Jan. 11 on Nintendo Switch, PlayStation 4, PC and Xbox One
Life is Strange 2 – Episode 2: Rules – releasing Jan. 24 on PlayStation 4, PC and Xbox One
New Super Mario Bros. U Deluxe – releasing Jan. 11 on Nintendo Switch