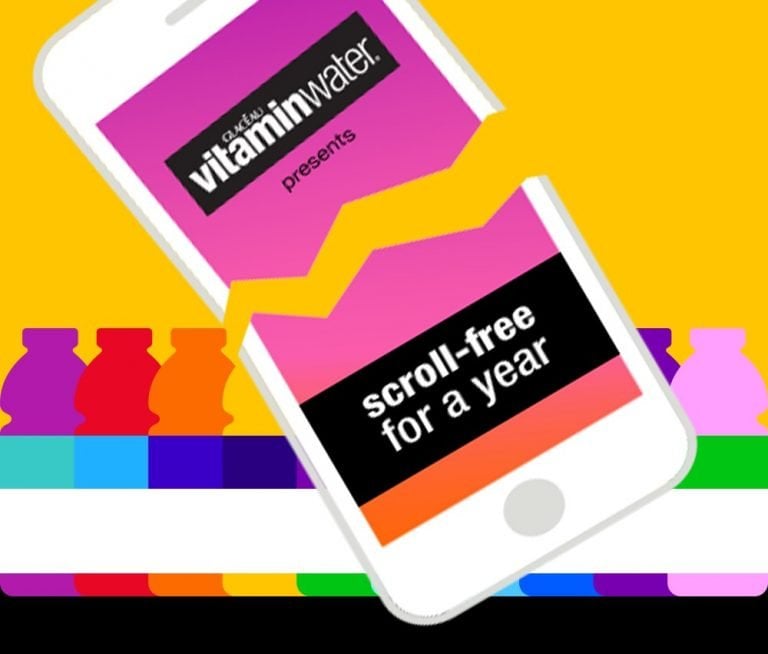 Many would agree the introduction of smartphones vastly changed our lives. We use them for a variety of things, including browsing social media, watching YouTube, using planners and much more. Smartphones brought us from simply sending texts and making calls to using our phones for work. With all that in mind, one could hardly imagine not using their smartphone for a day, but VitaminWater will award you $100,000 if you don't use it for a year.
For some, this might sound like an easy thing to do, but for those who can hardly survive without their smartphones for a day, it may seem like an impossible task. Nonetheless, VitaminWater wants to test your patience when it comes to your smartphone, so it's launching a contest in which it will award you $100,000 if you survive without using your smartphone for a year.
It will be like returning to the early 2000s when phones were used for calls and texts without the internet. It sounds like flip phones will still be allowed, but tablets are also out of the question, hence the name of the contest: "Scroll free for a year."
Jim Chanos Unveils Lastest Short As Fund Manager Bets On Further Market Declines
Jim Chanos has a new short target in his sights. Earlier this week, the hedge fund manager disclosed that he is betting against "legacy" data centers that face growing competition from the trio of technology giants, which have previously been their biggest customers. The fund manager, who is best known for his winning bet against Read More
Here's how to enter. Ironically, you could use your smartphone when applying to participate via Instagram. You can also enter via Twitter.
we tried to get Brandon to make this deal, but he is too busy – will you turn off your phone for a year instead? #NoPhoneForAYear #contest https://t.co/RVTF0gytnv pic.twitter.com/wFFTXl0PBX

— vitaminwater® (@vitaminwater) December 11, 2018
To enter, you must post a photo, tag VitaminWater, and explain why you need a year-long break from using your smartphone. You must also tell the company what you will do to survive without using your smartphone and include the hashtags #nophoneforayear and #contest in the post.
You must follow these guidelines if you want the company to award you $100,000. You can submit your entry until Jan. 8. VitaminWater added that only four applicants will be selected for the contest, so you'll want to be creative and original.
How will they know you haven't used your smartphone for a year?
Many are probably wondering how company will know they haven't used your smartphone for a year. VitaminWater hasn't disclosed many details, but one of the verification processes will include passing a lie detector test. You can learn more about the contest here.
Do you have what it takes to win?
Updated on