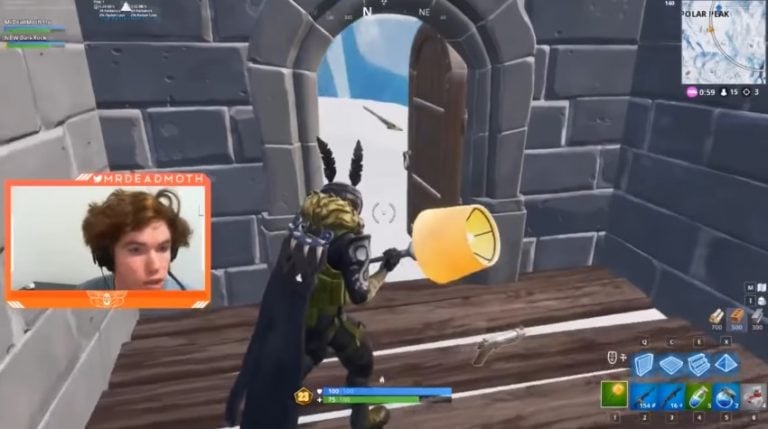 Domestic violence is a serious offense, and now an Australia-based Twitch streamer reportedly faces charges after being accused of assaulting his wife during a live stream.

The 26-year-old Australian Twitch streamer known as MrDeadMoth was playing Fortnite and streaming his game on Twitch when the incident happened. Videos from the live stream flooded social media. They show the streamer being repeatedly asked to quit playing the game. However, he appears to grow increasingly annoyed by and enraged at his wife. At some point in the stream, he leaves his seat, and then his wife and children can be heard screaming from off camera.
Many tweets such as this one accuse the streamer of domestic violence:
How Value Investors Can Win With Tech And "Fallen" Growth Stocks
Many value investors have given up on their strategy over the last 15 years amid concerns that value investing no longer worked. However, some made small adjustments to their strategy but remained value investors to the core. Now all of the value investors who held fast to their investment philosophy are being rewarded as value Read More
Twitch streamer MrDeadMoth hits his wife with domestic abuse live on stream. Absolutely horrific. According to @Cylints the wife is okay and the streamer has been arrested. https://t.co/BOvEucP5io

— Rod Breslau (@Slasher) December 9, 2018
"Can you not? I said I'll be out soon," the man can be heard saying before leaving his seat. After leaving his seat, the sound of slapping can be heard from the microphone, after which his 21-year-old partner can be heard screaming and calling him a "woman basher."
"Don't hit me in the face," she said. "Do you hear that, all you people there? He just hit me in the face."
The video of the incident is embedded here, but we must warn you that it contains graphic content which may disturb some viewers.
The incident continued for the next couple of minutes. The Twitch streamer wasn't actually caught on camera assaulting his wife, but the sounds of slapping and screaming appear to be clear.
"F*** off you dog, you don't pay the f***ing bills," he said.
The man was arrested in the evening and charged with common assault. Although he was granted conditional bail, Camden Police said in their
statement on the incident that he is scheduled to appear in court Thursday.
"While the woman was not seriously injured she was distressed and shaken by the incident, "New South Wales state police said in their statement. The statement also confirmed that there were two girls ages three and 20 months at home when the Twitch streamer was allegedly caught assaulting his wife just off camera during a live stream.
The man's Twitch and Twitter accounts were deactivated after the incident.
Since the incident, tweets from a Twitter user going by the handle @Cylints
have exploded on social media. The Twitter user claims to be a cyber-crime and forensics specialist.
The person claims to have contacted Grace, the wife of the arrested Twitch streamer, and said she has confirmed that her children and her are okay.
Updated on