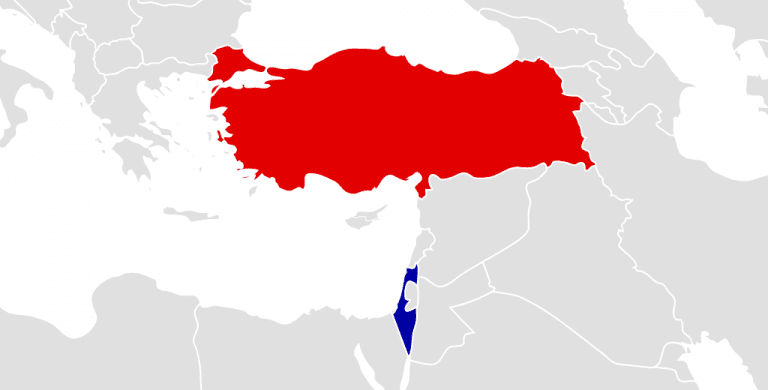 "Do not kick the enemy you have brought down to the ground. You are not a Jew in Israel," Turkish President Recep Tayyip Erdogan said Saturday during a speech — accusing the Israeli government of abusing Palestinian men, women, and children. His comments would reignite a back and forth exchange between he and the government of Israel.

"Erdogan – the occupier of northern Cyprus, whose army massacres women and children in Kurdish villages, inside and outside Turkey – should not preach to Israel," Israeli Prime Minister Benjamin Netanyahu responded in a tweet.
War of Words
President Erdogan didn't mince words in his response to Netanyahu's accusations:
Is First Gen An Overlooked Power Play That Deserves A Re-Rating?
The post was originally published here. Highlights: Resolving gas supply issues ensures longevity A pioneer in renewable energy should be future proof Undemanding valuation could lead to re-rating Q1 2022 hedge fund letters, conferences and more
By accusing of invasion in Cyprus, the Israeli prime minister may have confused his language. Rather, he wanted to say that they are invading Palestine and murdering women and children. Netanyahu, you are banging on the wrong door. Erdogan is the voice of the oppressed, you are the voice of the tyrants. Netanyahu, you are the tyrant. Turkey is fighting terrorists. Israeli slaughterers have no right to blame anyone if they do not give their own account first.
Turkish Foreign Minister Mevlut Cavusoglu responded harshly to Prime Minister Netanyahu with a tweet of his own, "The occupier which kicks people lying on the ground is easily offended," he began. "Netanyahu is a cold-blooded killer of modern times, responsible for massacres of thousands of innocent Palestinians, bombing children on beaches. Turkey will never stop exposing the truth."
In recent months Israeli and Turkish officials have exchanged heated words over several countries moving embassies from Tel Aviv to Jerusalem, an act seen as an unofficial recognizing of the divided city as the capital of Israel.
Israeli And Turkish Human Rights Abuses
Zehra Dogan an artist and former editor of the all-women Kurdish news agency, JINHA who is serving a nearly three-year sentence for painting and news articles stated, "I am in prison but I am not a prisoner. Every day we are showing that art and journalism cannot be incarcerated. We will continue our struggle and we will continue to say 'journalism is not a crime' until all journalists are free," according to Amnesty International.
A February 2017 report by the Office of the United Nations High Commissioner for Human Rights (OHCHR) detailed the human rights reported of those detained following the July 2015 coup attempt, often against Kurdish individuals in southeastern Turkey who were critical of President Erdogan:
According to a report published by an NGO in South-East Turkey torture and ill-treatment methods include police beating and punching of detainees; sexual violence, including rape and threat of rape; deprivation of basic needs, such as water, food and sleep; deprivation of medical supplies (due to which some prisoners allegedly contracted hepatitis B); forcing detainees to kneel handcuffed from behind for hours; and verbal abuse, psychological violence and intimidation. Some victims were reportedly photographed nude, leaving them fearful that those images could be used for blackmail or published to humiliate them further.
Israeli forces killed a Palestinian nurse on Friday as she tried to help a wounded protester at the Gaza border, according to health officials and a witness," Reuters explained in June. "Najar, a 21-year-old volunteer medic, was shot as she ran toward the fortified border fence, east of the south Gaza city of Khan Younis, in a bid to reach a casualty," the report continued.
"She raised her hands high in a clear way, but Israeli soldiers fired and she was hit in the chest," a witness on deep background told Reuters.
Human Rights Watch details human rights violations the Israeli government has enacted against Palestinian occupied territories:
The Israeli government continued to enforce severe and discriminatory restrictions on Palestinians' human rights; restrict the movement of people and goods into and out of the Gaza Strip; and facilitate the unlawful transfer of Israeli citizens to settlements in the occupied West Bank. Punitive measures taken by the Palestinian Authority (PA) exacerbated the humanitarian crisis in Gaza caused by the closure enforced by Israel. The PA in the West Bank and Hamas in Gaza escalated crackdowns on dissent, arbitrarily arresting critics, and abusing those in their custody.
The timing of the exchange is interesting considering United States President Donald Trump recently deciding to withdraw US forces out of Syria. A decision that Turkey approves and Israel detests.
Updated on