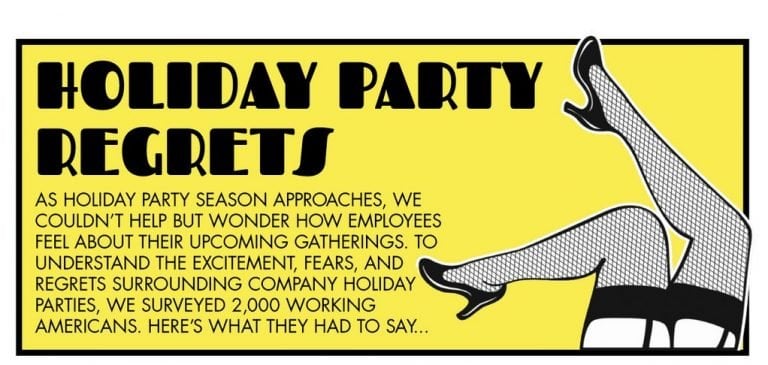 The annual office holiday party has become a staple in workplaces across the country. But a new study by Four Loko suggests that many American workers aren't looking forward to spreading Yuletide Cheer with their colleagues.
Four Loko surveyed 2,000 Americans about their anticipations, fears, and expectations when it comes to their company's gathering. The survey revealed only 47-percent of people say they're looking forward to it, with women being 54-percent more likely to dread attending.
This mining and metals fund is having a strong year so far
The Delbrook Resources Opportunities Master Fund was up 9.2% for May, bringing its year-to-date return to 33%. Q1 2021 hedge fund letters, conferences and more Dellbrook is an equity long/ short fund that focuses exclusively on the metals and mining sector. It invests mainly in public companies focused on precious, base, energy and industrial metals Read More
Q3 hedge fund letters, conference, scoops etc
So why is excitement not higher?
Respondents' top reasons for disliking the office Christmas party include feeling obligated to attend, having to make small talk with their colleagues and being forced into a social setting with their superiors at work. Beyond that, more than a quarter of respondents said they've regretted something they've done at their office party.
The top three office party regrets include hooking up with a coworker, saying something rude, and engaging in office gossip. Many may be surprise to see that the industry with the highest likelihood of "hooking up" with a colleague is actually those in human resources. Coincidentally, the number-one reason for being reprimanded for office party behavior, according to the survey, is for hooking up with a coworker.
Despite the fact that 80-percent of respondents say they limit alcohol consumption, party embarrassments still occur. Those working in hospitality, accounting and construction reported the highest rates of drinking, with construction workers having the most "notorious" holiday party stories.