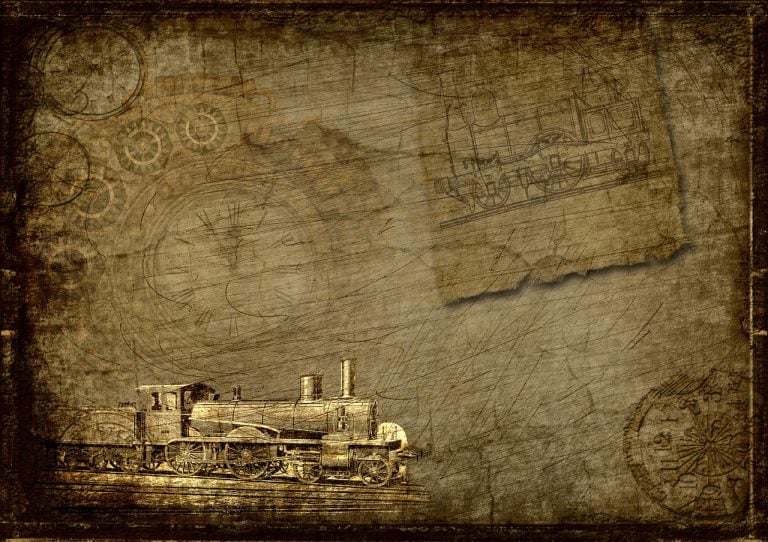 Scientists, engineers, physicians, entrepreneurs have invented thousands of things over the centuries to make life better for us. The Internet, TV, smartphones, airplanes, antibiotics, cures to deadly diseases, and many others have served humanity in a variety of ways. But some came up with ridiculously useless – and sometimes devastating – inventions. Here we take a look at the top 10 worst inventions, in no particular order, you'll ever come across.
Top 10 worst inventions ever
10- Agent Orange
Agent Orange was a herbicide that the US Military used in the Vietnam war between 1961 and 1971. They used it to cut through the dense forests to better see the movement of enemy troops. Agent Orange served that purpose, but the chemical caused cancer, birth defects, and other disorders to both the Vietnamese citizens as well as the US soldiers. According to an estimate, more than 20 million gallons of Agent Orange was used in Vietnam.
Corsair Capital Launches New SPAC Fund
Last year, 248 Special Purpose Acquisition Companies were launched on the public markets. That was up from a total of 59 in 2018 and 46 in 2018. Q4 2020 hedge fund letters, conferences and more The sector is expected to see further growth in 2021. This year, 144 SPACs have already been priced, and another Read More
9- Anti-eating face mask
Are you on diet, but can't control the urge to eat those fresh-baked cookies? The anti-eating face mask could help. It is basically a cage with a cup-shaped mesh that allows you to breathe, but prevents eating. It attaches to your face with strips going over to the back of your head. Of course, it won't work if you pull it out and throw it away.
8- Hair in a Can
Invented by Ron Popeil, the GLH-9 'Hair in a Can' is a hair-growing spray. It was launched in the 1990s, and surprisingly, it's still on the market. You might have seen it on late-night TV commercials. It was invented to hide partial baldness by spraying powder out of a can at high speed. The powder was supposed to stick to the fine hair follicles on your head. It was only as good as any other color sprayed on your head. And the color would come off on everything.
7- DDT
DDT (dichloro-diphenyl-trichloroethane) was discovered in 1873. The insecticide was supposed to be the magic bullet against insect-borne diseases such as malaria. It was widely used during the Second World War and decades after the war was over. But scientists later discovered that it caused fertility and neurological problems in humans and other animals. Since 1972, its use has tumbled dramatically.
6- Smartphone fingers
Smartphone screens are fingerprint magnets. So, an Austrian company came up with latex made finger covers to protect the screen. The covers were available in a variety of sizes ranging from small to extra large. Wearing tiny covers on each finger would make your hands look ugly. Here's what it looked like.
5- Smell-o-vision
Hans Laube of Switzerland had an innovative idea. What if you could smell whatever you see on the TV screen or theater? Well, you would want to feel it. He developed the Smell-o-vision to release the odor of what you see in the movie. It was expensive at about $8 million per theater. But it turned out to be a big flop. Indeed one of the worst inventions.
4- Privacy scarf
Whether you are sitting in a cafe or traveling in a bus or train, almost everyone around you wants to poke their nose into your smartphone or laptop screen. The privacy scarf will prevent people from looking at your screen. One end of it is wrapped around your head and the other end can be attached to your laptop, phone, tablet, or another screen.
3- Baby cage
It's exactly what it sounds like. A woman named Emma Read patented a cage meant to hold babies – one per cage. People could place it outside windows in crammed apartment buildings. With baby cages placed at the window, mothers and nannies could easily clean the floor and walk around. It was convenient but risky.
2- Men's bra
Really? Japanese company Wish Room came with a bra for men. If you can't sleep well at night because your man boobs are giving each other a hard time, this one is for you. Who would want to buy that?
1- Popup ads
The most annoying thing for anyone with a computer and Internet connection. You can't avoid ads completely in the online world. But popup ads test your patience and eat up your precious Internet bandwidth. Singing ads, video ads, banner ads, flashy ads, and other kinds of ads keep popping up on your screen. Thankfully, someone was smart enough to invent popup ad blockers.
These are some of the worst inventions of all time. What other inventions do you think are borderline useless? Let us know in the comments below.