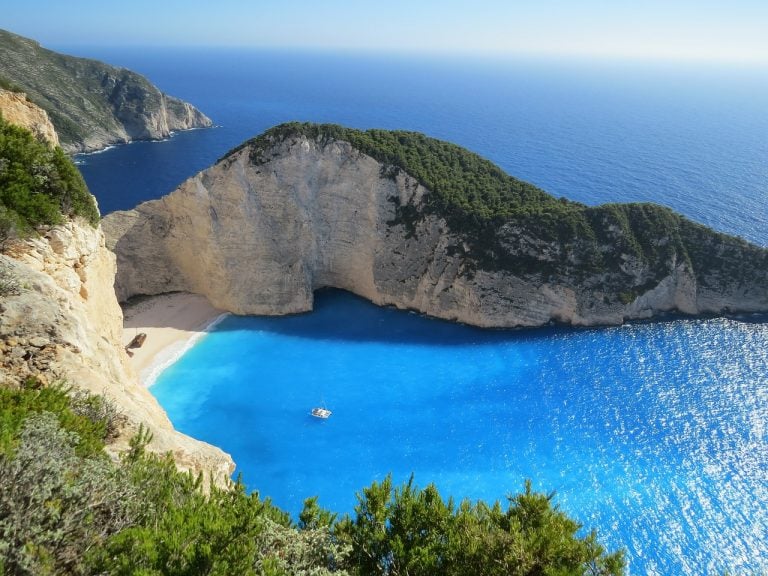 Here's the thing – the most popular beaches aren't necessarily the best ones, but they are indeed overcrowded. Sometimes, the lesser known ones hold more beauty – the turquoise water, swaying palm trees, powder white sands, and postcard-worthy views make for an amazing experience. Folks at Flight Network surveyed more than 600 travel experts, journalists, bloggers, editors, agencies, and other professionals to compile a list of the most wonderful, off-the-beaten-path beaches from every corner of the world. They ranked beaches based on a variety of factors such as "sand and water quality," "sheer untouched beauty" and "actual days of sunshine." Here are the top 10 best beaches in the world, according to experts surveyed by Flight Network.
Top 10 best beaches on the planet
Whether you love watching the sunrise over early morning waves, taking a stroll on sands, or just want to escape your daily grind for a few days, these should be near the top of your list of destinations.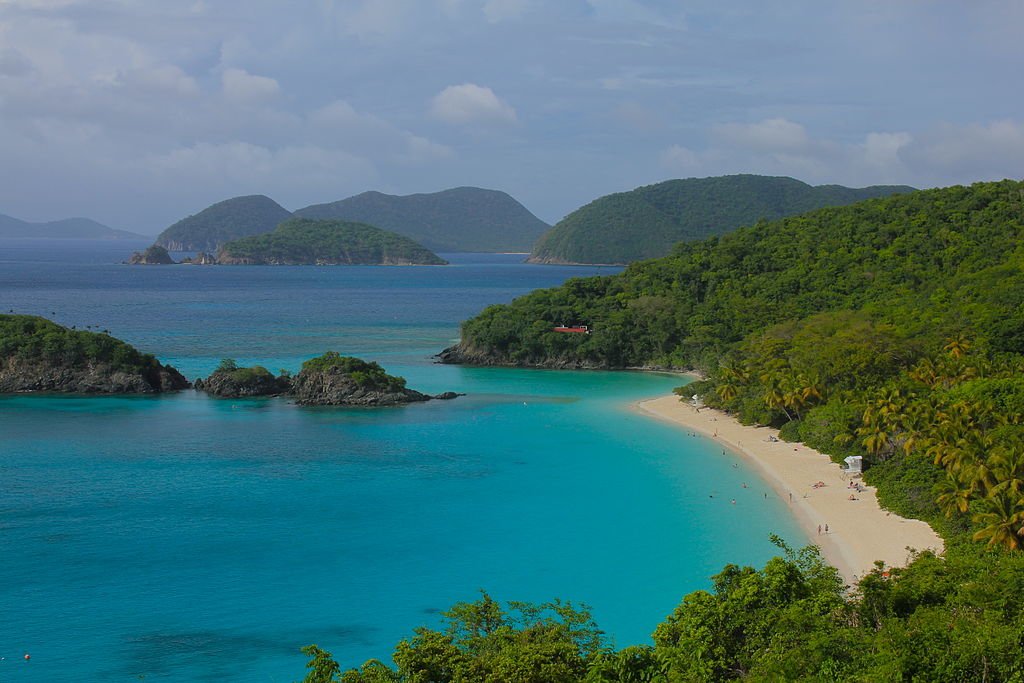 10- Trunk Bay, US Virgin Islands
Trunk Bay, part of the Virgin Islands National Park Service, is one of the most photographed beaches in the world. The colorful fish and reef give you a good reason to indulge in some underwater photography. The 225-yard-long underwater snorkeling trail makes it even more enjoyable. Leading US airlines offer direct flights to the US Virgin Islands. You can take a flight to the Cruz Bay Seaplane Base or Cyril E. King Airport International Airport to reach the Trunk Bay beach.
Exclusive: Dan Loeb's Two New Stock Picks [Q1 Letter]
Third Point's Dan Loeb discusses their new positions in a letter to investor reviewed by ValueWalk. Stay tuned for more coverage. Loeb notes some new purchases as follows: Third Point's investment in Grab is an excellent example of our ability to "lifecycle invest" by being a thought and financial partner from growth capital stages to Read More
9- Hidden Beach, Puerto Vallarta, Mexico
The Hidden Beach is exactly what its name suggests, but it's no longer as hidden as it used to be. This beach was reportedly formed by the Mexican army detonating test bombs about a century ago. The beach is tucked away inside a cave and there is a tunnel you have to pass through to get there. The opening in the roof is just enough to "let the perfect amount of sunlight enter." Flight Network says the "experience is worth every second of travel."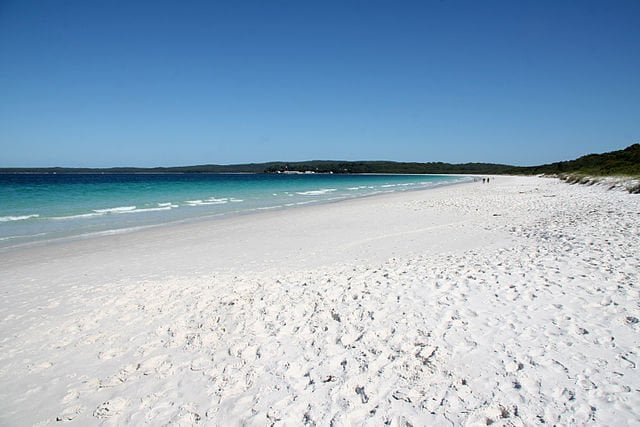 8- Hyams Beach, Australia
Australia has some of the most beautiful beaches in the world. Its luxuriously soft white sand is an amazing place to relax and unwind. The Hyams Beach is located on the south coast of New South Wales. According to Guinness Book of World Records, this beach has the whitest sands in the world. It's so beautiful that you have to pinch yourself to ensure that you are not dreaming when you reach there, says Flight Network. Its crystal clear waters also give visitors the opportunity to enjoy underwater adventures.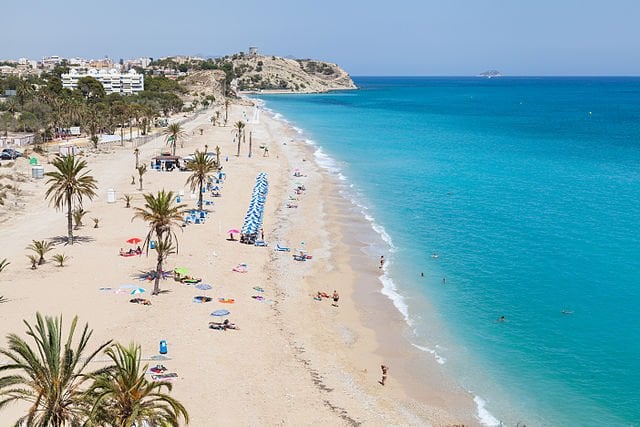 7- Playa Paraiso, Mexico
This beach is located in Tulum, and has the Mayan ruins right on the beach. The bright teal waters, white sands, and calm surroundings make it a nearly perfect beach. Playa Paraiso has an undeveloped beachfront with a bounteous coral reef that's perfect for an adventurous scuba diving or snorkeling session. Cancun International Airport, which has direct flights to all major cities in the US and Canada, is the nearest airport to the beach.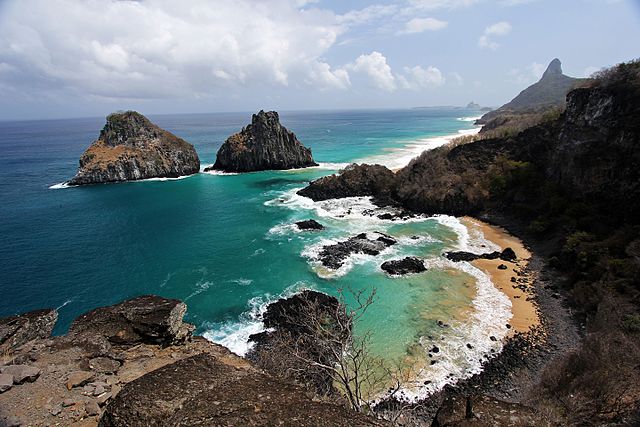 6- Baia Dos Porcos, Brazil
Flight Network describes it as "one of the most awe-inspiring beaches" in the world. It is located in the Fernando de Noronha archipelago. You have to trek to get there, but it's worth the effort. The blue waters with rock formations offer a stunning view. It is almost never crowded because visitors are required to pay per day to stay on the island. Baia Dos Porcos was named a World Heritage Site by UNESCO.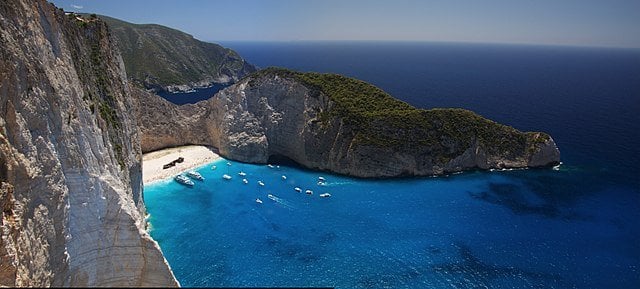 5- Navagio Beach, Greece
It is also known as Shipwreck Beach or Smugglers Cove. It is home to the famous Panagiotis shipwreck. Navagio Beach is accessible only by boat. It's surrounded by sheer cliffs on three sides. The remoteness enhances its unique atmosphere. The baby blue waters and white sands offer a spectacular traveling experience. It is located on Zakynthos Island, and Zakynthos International Airport is the nearest airport.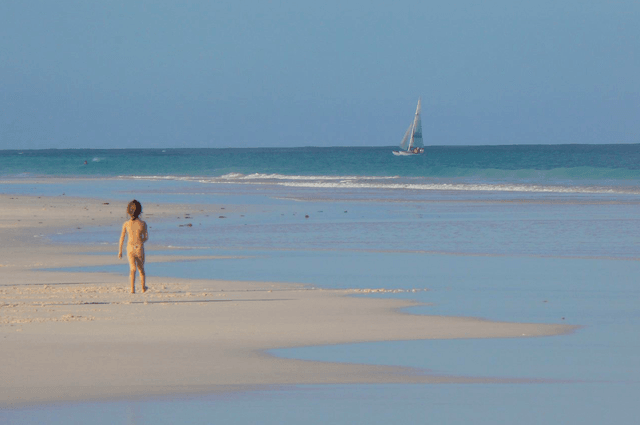 4- Pink Sands Beach, Bahamas
When tourists think of the Bahamas, Paradise and Nassau Island comes to their mind. But it's the Pink Sands beach on the Harbor Island that holds the real beauty, according to experts. Its 3-mile-long coastline with the pink plush ground is mesmerizing. The coral reef protects it from the Atlantic Ocean waves.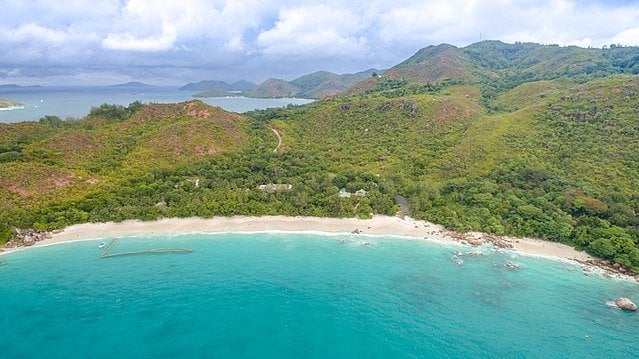 3- Anse Lazio, Seychelles
Anse Lazio on Praslin Island is a popular honeymoon spot in Seychelles. The soft golden sand, lush coconut palms, the crystal clear water, and granite boulders have made it a paradise for beach lovers. Seychelles is located in the Indian Ocean near Zanzibar. To reach the island, you have to first go to Africa and then take a flight to Madagascar or Seychelles. It is also perfect for snorkeling and scuba diving.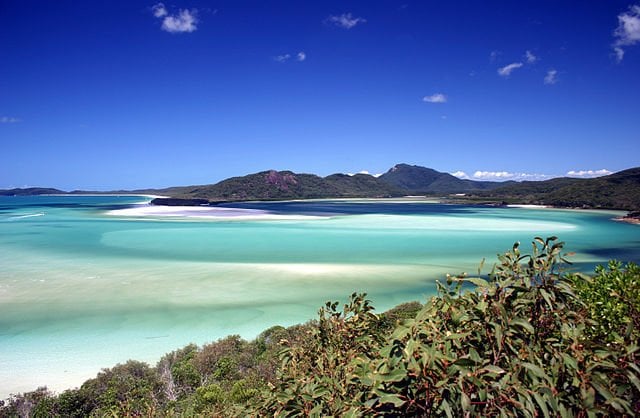 2- Whitehaven Beach, Australia
The sand on the Whitehaven Beach is about 98% silica, making it one of the whitest beaches on the planet. Located on the Whitsunday Island, it is about half an hour catamaran trip from Hamilton Island. The Hamilton Island is well connected with major cities of Australia. The white sand coupled with blue and green waters make for a spectacular traveling experience. Flight Network describes it as "a heaven on earth."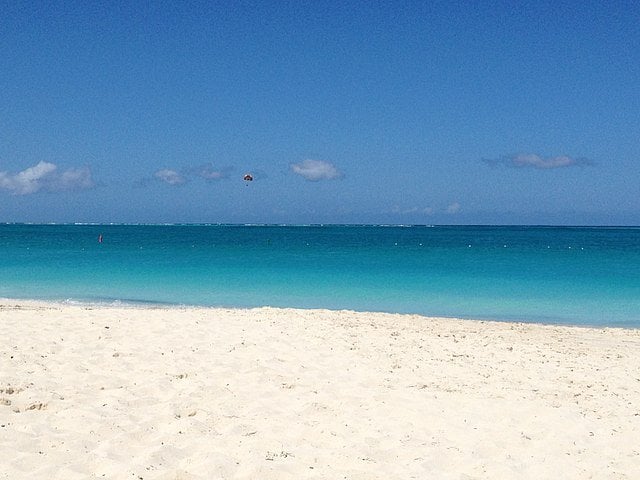 1- Grace Bay, Turks and Caicos
Grace Bay is the best in the world. Its sheer untouched beauty and the awe-inspiring sand stretch make it the best beach out there. The colorful barrier reef protects it from the Atlantic Ocean waves, making it ideal for you to soak into warm Atlantic waters. You can enjoy plush sands without being annoyed by seaweed, pollution, or rocks. It experiences sunny skies 319 days of the year.
So, which destination are you heading to next? Let us know in the comments below.