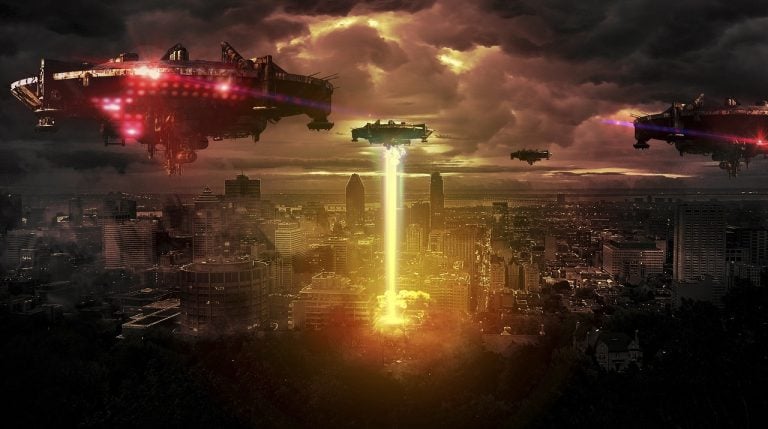 2018 has been a pretty good year for action movie lovers. Aquaman is yet to hit the screens in the US, and we expect it to be among the best action movies of this year. If you are a fan of incredible stunts, chase sequences, fight scenes, computer-generated explosions and superheroes, you might already have watched some of the best action movies released this year. If you haven't or want to enjoy action flicks during the holidays, here's our list of the top 10 best action movies of 2018.

Best action movies of 2018
10- Braven
Released on February 2nd, this movie has Jason Momoa playing the role of Joe Braven. Braven discovers that an armed gang of drug dealers has kept their drugs hidden in his snowbound log cabin. Momoa has the looks and charisma of a rugged action hero, and he carries the role with ease. The movie was directed by Lin Oeding.
Hayden Capital 2Q22 Performance Update
Hayden Capital's performance update for the second quarter ended June 30, 2022. Q2 2021 hedge fund letters, conferences and more Dear Partners and Friends, The markets continued to sell-off in the second quarter, especially for internet-based businesses.  This year continues to be the toughest stretch for us, since the Hayden's inception.  Inflation concerns and the Read More
9- Tomb Raider
Tomb Raider is the reboot of a popular video game franchise. It has Alicia Vikander playing the role of a young Lara Croft. In earlier outings of the franchise, Angelina Jolie donned the role. Lara Croft is on the mission to solve the mystery of her father's demise. It's an out and out thrilling watch.
8- Upgrade
Released in the first week of June, Upgrade is directed by Leigh Whannell, who wrote the Insidious series. It's about a man played by Logan Marshall-Green who sustains serious injuries in a mugging incident. Scientists implant a microchip in his brain to give him control of his body back. But it all leads to a Terminator-style action mayhem.
7- Deadpool 2
Deadpool is back with a bang. This time he is trying to save a teenage mutant boy from Cable, a time-traveling soldier from the future. His witty superhero humor aside, Deadpool joins hands with a bunch of other mutants to take on Josh Brolin.
6- Venom
Tom Hardy is fabulous. Directed by Ruben Fleischer, the movie has Hardy playing the role of an activist-journalist and the titular Venom. For the uninitiated, Venom – a symbiote creature with a monstrous tongue – is an iconic villain from Spider-Man 3.
5- The Commuter
If you think Liam Neeson is too old to be an action hero, watch The Commuter. It also stars Vera Farmiga, Patrick Wilson, Jonathan Banks. The movie holds your attention through the end. Neeson finds himself stuck in a criminal conspiracy and tries to deal with the consequences.
4- Black Panther
We have read about the ideological conflicts between T'Challa and Erick Killmonger in comics. But the movie brings it all to life with fantasy action, high-tech gadgets, and eye-popping visuals. T'Challa returns home to Wakanda after his father's demise to rule the kingdom, but he has a rival in Erick Killmonger who wants the throne for himself.
3- Mandy
Mandy is one of the finest action-horror movies from director Panos Cosmatos. This psychedelic horror doesn't start out as an action flick, but don't let that fool you. When Mandy is murdered by cultists, her husband embarks on a mission that takes you to gut-wrenching moments.
2- Avengers: Infinity War
The Infinity War is the culmination of the Marvel Cinematic Universe world building. Thanos is out to destroy half of the world. All the Avengers have united to take on Thanos, who is collecting the infinity stones.
1- Mission Impossible: Fallout
Released on July 27th, Mission Impossible: Fallout is the best action movie released this year. Legendary IMF spy Ethan Hunt and his team are trying to find out stolen plutonium. It's the best movie in the Mission Impossible franchise. It's a bit long at 147 minutes, but the captivating story, incredible stunts, and action sequences keep you hooked.
These are the best action movies of this year. How many of them have you watched? Obviously, our view is subjective. So, which movies would you want to add to this list? Let us know in the comments below.
Updated on