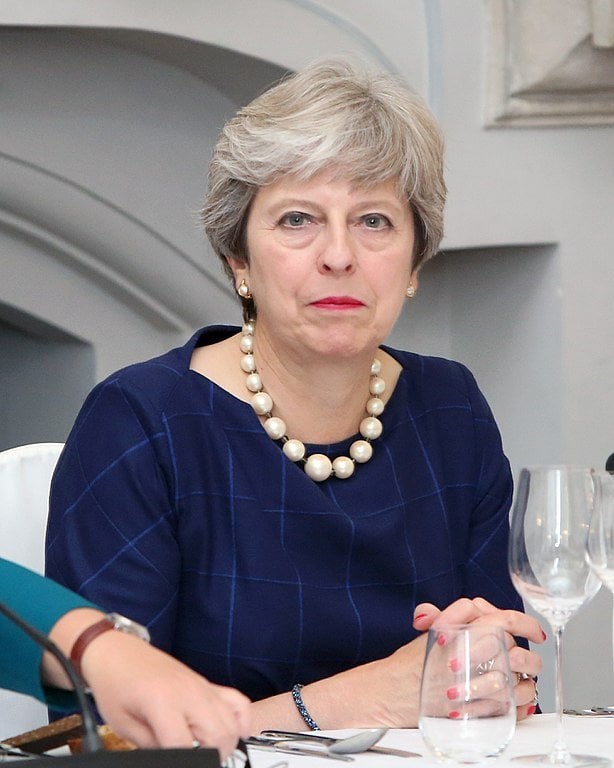 As reported by ValueWalk yesterday, Theresa May continues to face inferno level critique from within her party and those to her left in the British Parliament. However, hard-line Conservative Brexiters may have played their hand too early.

Inews reports how the no confidence vote came about:
Under current rules, 15 per cent of Tory MPs must write to the chairman of the 1922 Committee, Sir Graham Brady, to trigger a vote of no confidence in Mrs May. This means 48 letters are needed. Once this threshold has been reached, the committee is then required to consider and hold a vote. Some Eurosceptic MPs have been open about their letters. Sir Graham refused to tell journalists how many letters he had received beyond stating that the 48 figure had been exceeded and he had "no reason other than to be confident the threshold had been reached". He did add however that there had been "traffic in both directions" when it came to the letters, with some MPs removing letters and others submitting them.

How A Weakening PE Market Serves As Another Sign Of A Weakening Economy

Amid the turmoil in the public markets and the staggering macroeconomic environment, it should come as no surprise that the private markets are also struggling. In fact, there are some important links between private equity and the current economic environment. A closer look at PE reveals that the industry often serves as a leading indicator Read More
The British Prime Minister was able to defeat the vote of no confidence by a 200-117 vote. While political allies of the embattled Tory leader said the vote shows the European Union that the United Kingdom won't be 'pushed around' during Brexit negotiations. Others point to the vote showing how little authority May currently has, including the BBC's Laura Kuenssberg.
May winning the vote means her party cannot challenge her leadership for a year but does not exclude the Labour Party from tabling a no-confidence motion.
Will Labour Move Towards A No Confidence Motion?
Labour has not ruled out tabling a motion of no confidence in the government before Christmas if the prime minister fails to bring her Brexit deal back to the House of Commons for a vote. Tuesday's weekly meeting of Jeremy Corbyn's shadow cabinet saw a lively discussion about the best parliamentary tactics in the wake of the prime minister's shock decision to delay the meaningful vote, the Guardian understands. The leadership is under intense pressure from grassroots activists and a vocal group of its own MPs, to seek to bring about a general election by tabling a vote of no confidence as soon as possible.
The Guardian reported several days ago. "Labour is keen to trigger an early general election but the party has so far held back from trying to topple the government, saying it will put forward a motion when it is 'most likely to be successful,'" the Independent reported on Wednesday.
Labour MP, Jenny Chapman recently stated her party would call a no-confidence motion before Christmas during an interview, but later walked back the comment on Twitter.
On the floor of Parliament Corbyn gave a fiery speech calling for May to put her Brexit proposal up for a vote.
What Happens Next?
Even if Theresa May survives this no-confidence vote, her credibility is shot. She clearly does not command a majority in parliament or a functioning government, and has no authority to negotiate with the EU, let alone govern our country. She has already come back empty-handed from her brief tour of European capitals on Tuesday. So now there can be no more excuses and no more running away. She must admit that nothing has changed, put her botched Brexit deal before the House and let parliament have its say. At prime minister's questions today she repeatedly refused to confirm when the vote will take place. Already found to be in contempt of parliament, she is now holding the people of this country in contempt.
Labour MP Jon Trickett's op-ed for The Guardian set the tone for the next several weeks in the United Kingdom. According to reports, May stated she would not seek reelection in 2022 when speaking to those within the Conservative Party. If true the Tory party will continue to stew within their inner turmoil, especially while the Brexit deal is without any real direction.
May is expected to return to Europe and continue conversations with key European Union (EU) figures to negotiate key Brexit issues, such as the Irish backstop. If she is unable to receive any concessions from EU leadership then it strengthens the Labour position to call for a no-confidence vote of their own.
However, if she is somehow able to improve her Brexit position she could help retain Tory leadership until the 2022 General Election.
Updated on