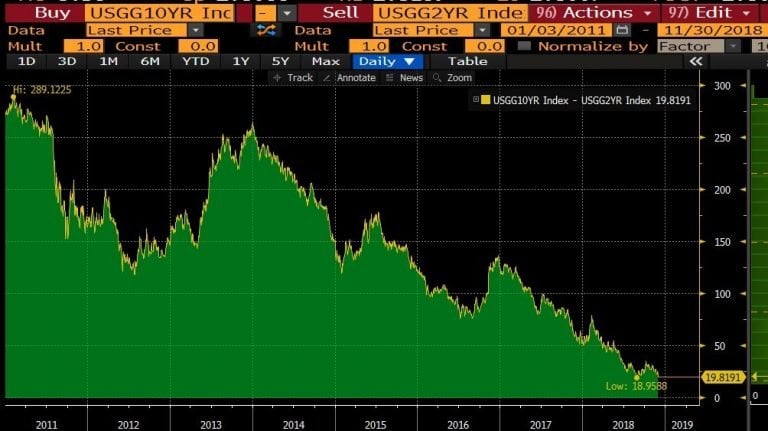 Excerpt from Stanphyl Capital's letter for the month of November 2018, discussing the higher rates are already killing the U.S. housing market.
Q3 hedge fund letters, conference, scoops etc
As noted in recent letters, through this entire bull market low interest rates were used to justify egregious earnings multiples on stocks, as well as creating those earnings via cheap mortgages, auto loans, debt-financed stock buybacks, etc., and yet now those rates have stabilized at considerably higher levels and a soaring budget deficit leading to a record amount of issuance combined with $50 billion/month in quantitative tightening and U.S. CPI inflation that now consistently hits or exceeds 2% implies those rates will remain elevated. The 10-year U.S. treasury yield has definitively broken its long-term downtrend and sits at over 3% while the 2-year yield of 2.8% handily bests the S&P 500's 1.8%, thereby presenting an attractive alternative to an index priced at nearly 22x trailing GAAP earnings. While these higher rates are already killing the U.S. housing market...
This Tiger grand-cub was flat during Q2 but is ready for the return of volatility
Tiger Legatus Master Fund was up 0.1% net for the second quarter, compared to the MSCI World Index's 7.9% return and the S&P 500's 8.5% gain. For the first half of the year, Tiger Legatus is up 9%, while the MSCI World Index has gained 13.3%, and the S&P has returned 15.3%. Q2 2021 hedge Read More
...a nearly flat 2-10 curve...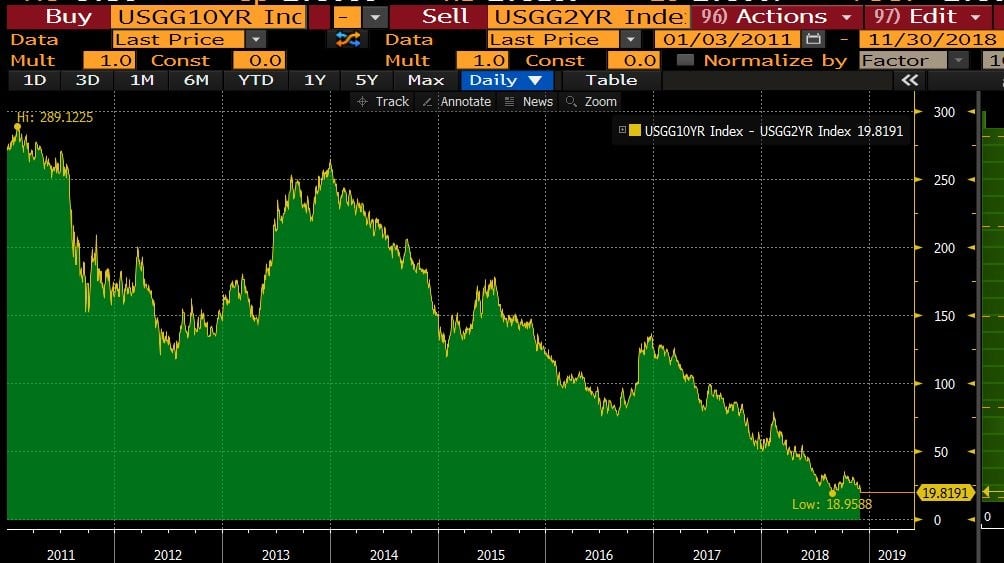 ...and November's ISM survey data...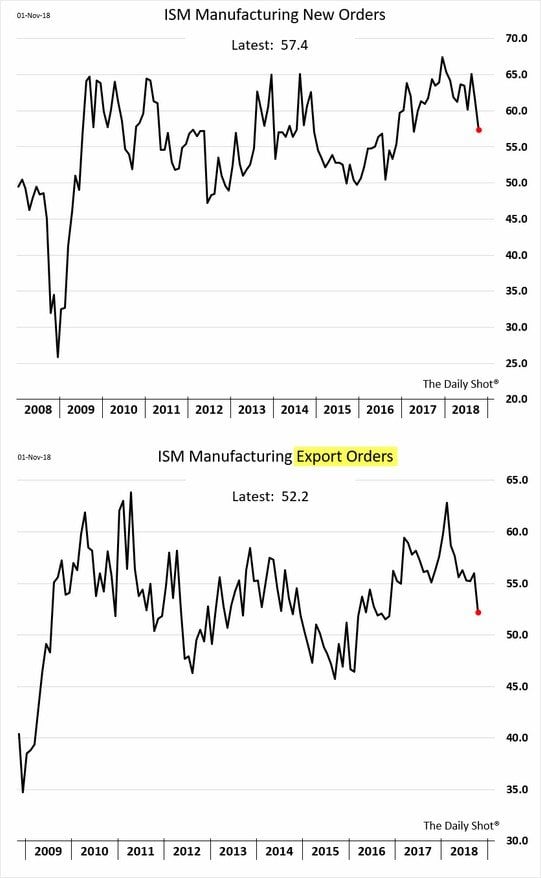 ...indicate that a looming U.S. economic slowdown stretches beyond just "housing." These higher rates should result in declining corporate profit margins and an increase in defaults, while 2019's earnings compared to 2018's won't be advantaged by year-over-year tax cuts (as 2018's were vs. 2017's), thereby making for much tougher comps. I thus continue to believe that—broadly speaking -- stocks will continue to slide (albeit with a few upside bounces along the way).
And yet as I've often said, I'd far prefer to be buying stocks than shorting them, and thanks to the recent market correction I'm finally starting to see some "microcap value" out there. In that light, let's start this month with the long positions…
New to the fund for November are shares (still under accumulation, so I'm not yet ready to provide a name) in a microcap tech company in turnaround mode. This company has 40%+ gross margins and although it's losing some money it has no debt and nearly seven years of cash burn (at the current rate) in the bank, and we're buying it at an enterprise value of approximately just 0.05x (i.e. 5% of) revenue! As soon as we're done accumulating the stock (it averages fewer than 50,000 shares a day and trades in the low single digits so it's taking a few weeks to buy as much as I'd like), I'll be happy to share the name with you. Hopefully that will be in next month's letter.