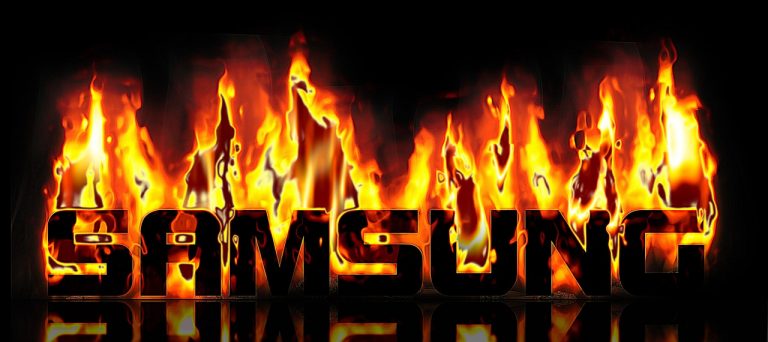 Samsung's marketing team has been having a hard time lately. After recent incidents including Samsung getting caught using a DSLR image and the embarrassment after it used an iPhone to promote one of its phones, the Korean firm has been caught in one more controversy. The company is now receiving flack for partnering with a fake Supreme brand in China.
Supreme and fake Supreme – what's the difference?
Samsung recently announced a partnership with the Supreme brand in China. There is nothing wrong in the partnership until you consider the Supreme brand in question here is a fake one.
Actually, there are two Supreme's – one is the popular New York company with the iconic red logo with white text, and the other is the Supreme rip-off –- Supreme Italia. There was even a court battle between the two over who could legally use the name Supreme in Italy. And, unsurprisingly, the Italian company won the case.
Abacab Fund Sees Mispricing In Options As Black-Scholes Has Become "Inadequate"
Abacab Asset Management's flagship investment fund, the Abacab Fund, had a "very strong" 2020, returning 25.9% net, that's according to a copy of the firm's year-end letter to investors, which ValueWalk has been able to review. Commenting on the investment environment last year, the fund manager noted that, due to the accelerated adoption of many Read More
To be specific, the Korean firm has partnered with Supreme Italia. The Italian company plans to come up with retail stores in China next year. And, Samsung will be its first major partner. As of now, there are no details about what type of Samsung products would be available in the fake Supreme stores.
The real Supreme, the New York City-based fashion brand, confirmed to Hypebeast that it has not partnered with Samsung and has no plans to open a store in China. "These claims are blatantly false and propagated by a counterfeit organization," the company told.
And, it's not that Samsung is not aware of the Supreme and fake Supreme brands. In a Weibo post (deleted now), Samsung China's digital marketing manager, Leo Lau, clarified that the company did not partner with Supreme NYC, but rather Supreme Italia. Lau informed that Supreme NYC is not authorized to operate in China, but Supreme Italia has "product sales and market authorizations" in the Asia Pacific region (except for Japan).
Moreover, at the Galaxy A8s event, from where all this controversy started, Samsung even invited Supreme Italia CEOs on stage, who talked about their company's plans to enter the Chinese market next year with a splash.
What should Samsung do?
Even though the partnership between the fake Supreme and Samsung is confirmed, the Korean firm in a statement on Wednesday informed that it is reevaluating its partnership with Supreme Italia.
"We are currently re-evaluating this cooperation, and we deeply regret the inconvenience caused," Samsung China said in Weibo post.
Trademark infringement is not a new thing in China, but the people there are more vigilant now to reject such wrong moves. Recently, a Chinese company named OXN made efforts to launch its own fake Supreme brand. The company even hired an actor to look like the Supreme founder James Jebbia. But, as reported by JingDaily, people did not support OXN and rejected the blatant rip-off.
Samsung also must take a lesson from this incident and try not to annoy users both in China and the U.S. The Korean firm has had a lot of negative publicity in recent years, starting from the Note 7 debacle. A new controversy could prove costly for the company, which is currently finding it hard to hold on to its title of the biggest smartphone manufacturer.
Moreover, Samsung has some big products in the pipeline, like the Galaxy S10 and the foldable phone. So, it should not do anything that could go against it. It wouldn't be surprising if Samsung calls off the alliance with the fake Supreme company considering it is already 'reevaluating' it.
Was caught cheating recently
Earlier this month, Samsung was caught passing a DSLR photo as one from its own smartphone. What happened was Samsung Malaysia used a DSLR photo to promote the camera capabilities of the Galaxy A8 Star. To ensure some originality, Samsung Malaysia heavily edited the image, like changing the background, color theme and more.
Still, Dunja Djudjic – a Serbian photographer – caught the cheating as it was her photo that Samsung used. "My first reaction was to burst out into laughter. Just look at the Photoshop job they did on my face and hair," Djudjic wrote in a post titled SAMSUNG USED MY DSLR PHOTO TO FAKE THEIR PHONE'S "PORTRAIT MODE."
Even though Samsung legally purchased that image, it still was cheating. By using that image, the company did intend to trick users into believing that the A8 Star camera can produce such images.