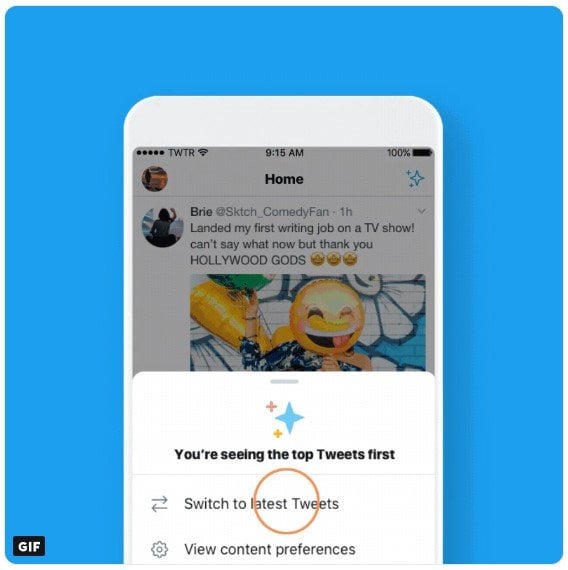 Last month Twitter announced it was testing the option to switch to see tweets chronologically. Now according to The Verge, the reverse-chronological Twitter feed can be accessed again via a toggle which switches it from the unpopular ranked timeline. The tech site notes that the social network is "often most useful in real time," especially when it comes to live events when many people want to share their opinions in real time, like the Oscars or the World Cup.
Twitter introduced ranked timelines in an effort to fight Facebook when it was at its peak, but the rankings just eliminated the one thing the micro-blogging platform was good for, which was live events. The reverse-chronological Twitter feed can now be accessed by tapping the small cluster of stars, which the company describes as the "sparkle."
This mining and metals fund is having a strong year so far
The Delbrook Resources Opportunities Master Fund was up 9.2% for May, bringing its year-to-date return to 33%. Q1 2021 hedge fund letters, conferences and more Dellbrook is an equity long/ short fund that focuses exclusively on the metals and mining sector. It invests mainly in public companies focused on precious, base, energy and industrial metals Read More
Twitter's platform will also learn the behavior of its users based on how often they switch to the reverse-chronological view from the ranked one. The platform will then set users' preferred view by default.
According to Keith Coleman, vice president of product at Twitter, users who tested the toggle button to switch to the reverse-chronological Twitter feed participated in more conversations than users who didn't. Considering that the company has finally brought back the chronologically-sorted timeline, hopefully it will adapt more real-time features in the future. After all, real-time adaption makes it a perfect source of all breaking news occurring around the world.
When the algorithmically-sorted timeline was introduced in 2016, many users found it difficult to keep up with everything happening around the world. Returning to the real-time timeline will enable users to more easily keep up with political debates, sports games and other widely-followed events.
The best thing about the toggle is that users will be able to get a bit of both timeline types. After reading all the popular tweets from the people they follow, users can switch back to the chronological listing so they don't miss out on the most recent news. Right now the toggle option is rolling out only for iOS users, while the option for other platforms will be available in the coming weeks, The Verge reports.