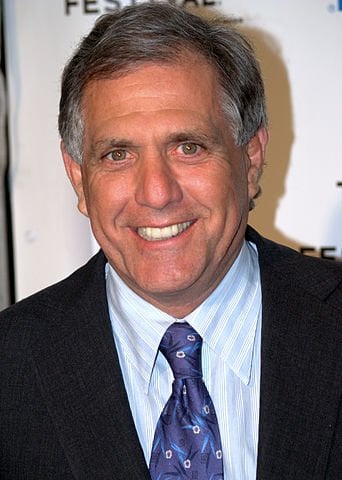 TUES 9AM: Protest Outside CBS Shareholder Meeting in NYC Demands No Golden Parachute for Sexual Abuser Les Moonves
NEW YORK — On Tuesday, December 11th at 9:00am ET, members of UltraViolet, a leading national women's group, and NOW NY, New York's largest women's rights organization, will join with survivors of sexual assault in a protest outside CBS' shareholder meeting at the Museum of Modern Art, demanding that CBS' Board of Directors refuse to pay out a massive golden parachute severance to former CEO and sexual abuser Les Moonves. At the action, protesters will hold gigantic gold balloons that call attention the potential $120m payment to Moonves.
Q3 hedge fund letters, conference, scoops etc
Voss Capital is tapping into the affordable housing shortage
The Voss Value Fund was up 11.6% for the second quarter, while the Voss Value Offshore fund gained 11.2% net. The Russell 2000 returned 4.3%, while the Russell 2000 Value gained 4.2%, and the S&P 500 was up 8.5%. Q2 2021 hedge fund letters, conferences and more Year to date, the Voss Value Fund is Read More
WHAT: No golden parachute for sexual abuse -- Rally against CBS and Moonves!
WHERE: MoMA, 11 West 53 Street New York, New York 10019 (The Ronald S. and Jo Carole Lauder Entrance)
WHEN: Tuesday, December 11 at 9:00 a.m.
LOCAL CONTACT: Melissa Byrne | (609) 364-4267
FOR MORE INFORMATION: https://act.weareultraviolet.org/survey/cbs_shareholders_rally/
In September, CBS announced that Moonves would be removed as as the CEO of CBS, but remain on as an informal advisor. Earlier this month, the New York Times reported that investors believe that Moonves "engaged in multiple acts of serious non consensual sexual misconduct in and out of the workplace," including lying during the course of the investigation and attempting to destroy evidence against him. Moonves has threatened to sue CBS' Board of Directors in an effort to preserve his $120 million exit package.
"With clear evidence proving that former CEO Les Moonves engaged in multiple acts of sexual abuse and used his position of power in attempt to undermine the investigation into his actions - CBS' Board of Directors should move swiftly to fire Moonves for cause and deny him his $120 million golden parachute," explained Shaunna Thomas, co-founder and executive director of UltraViolet. "CBS needs to send a clear message to all of their employees that the company stands with survivors of sexual abuse, that they will hold abusers accountable and that the new norm in corporate America is that if you abuse women, you will lose your job and your golden parachute."
"After years of sexually harassing and abusing women at CBS, the company must do right by past, current and future employees. That starts with not rewarding Les Moonves with a fortune many lifetimes over," said Sonia Ossorio, president of NOW NY. "We implore shareholders and board members to start setting the company's course in a new direction, one that values its employees more than a narcissistic predator CEO who never thought he was accountable to anyone."
In July, UltraViolet called on CBS' Board of Directors to fire Les Moonves. In the past months, UltraViolet has:
Commissioned a mobile billboard to circle CBS' press tour in Los Angeles reading "We Believe the Women Sexually Harassed and Assaulted by Leslie Moonves - Why Doesn't CBS?"
Penned a letter to the CBS Board of Directors asking them to void Moonves' settlement package and fire him for cause.