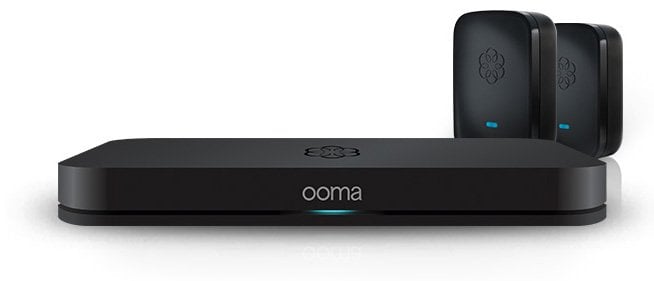 There are millions of small and mid-sized businesses in North America, and each of them wants to sound professional and like a big business. But most of them don't have the budget to go for the fully-featured Private Branch Exchange (PBX) phone services. Ooma Office, which has won PCMag's Business Choice Awards for five straight years, could be the best choice for small and mid-sized business that want to "sound like a big company" without breaking a bank.
Please see the disclosure at the bottom of this article
Option Trading and the Future of Option Alpha with Option Alpha's Kirk Du Plessis
ValueWalk's Raul Panganiban interviews Kirk Du Plessis, Founder and CEO of Option Alpha, and discuss Option Alpha and his general approach to investing. Q1 2021 hedge fund letters, conferences and more The following is a computer generated transcript and may contain some errors. Interview with Option Alpha's Kirk Du Plessis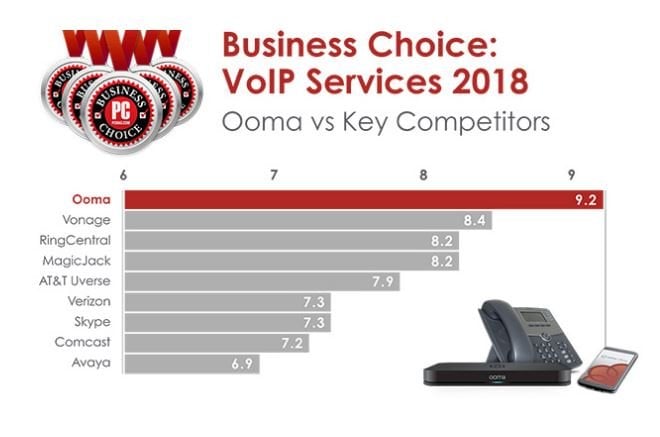 We have received Ooma Office for review. After extensive testing for more than a month, we found that Ooma Office has all the features a small business expects from a VoIP phone system. More importantly, it costs only a fraction of its fully-featured VoIP rivals. It's flexible, easy to install, and scalable – exactly what small businesses need. The Ooma Office platform works not only with Ooma-provisioned IP phones but also with your existing phones, fax machines, and smartphones, which should help reduce the cost.
What makes Ooma Office a great choice for small businesses
Inside the box Ooma sent us for review, there was the Ooma Office base station, the Linx remote phone jack, and Yealink T23G desk phone. The Yealink T23G costs $100. It supports three lines and up to six simultaneous calls. Depending on your need, you can choose Yealink T21P E2, which costs only $70. Unlike T23G, it supports only two lines and four simultaneous calls. Ooma requires no service contracts whatsoever. We found the call quality of the T23G pretty impressive.
The base station is a small black box that connects your analog telephones with the Ooma service. Each base station supports up to five dedicated users, but since Ooma Office supports up to four base stations, you can have analog telephones for as many as 20 users. If your business grows beyond 20 people, you can simply add IP phones to the service.
Notably, you can avoid the base station altogether if you want by choosing IP phones. Ooma Office is a cloud-based service, so if you buy only IP phones, you won't need a base station. When you order IP phones directly from Ooma, the phones are pre-activated. All you have to do is plug them into your office network, set them up, and start using. There is no limit to how many IP phones you can use. If you use the base station, you'll have to connect it to an Ethernet port on a network router.
The Linx remote phone jack allows you to have an analog phone anywhere there is an AC outlet. If you or one of your employees is often traveling, they can install the Ooma Office app on their Android or iOS devices to have all the capabilities of their Ooma Office desk phone on their smartphone.
The setup process is as easy as it could practically get. Just follow the Quick Start Guide to get started. First, you'll have to create your account on Ooma's website. Then you have to activate the base station by entering basic details such as the base station ID (found at the bottom of the device) and your credit card.
Once the activation is complete, plug in the base station and select Go to Ooma Office Manager to go to the Express Setup Assistant. The light at the bottom of the base station turns blue when you are connected to the network. The Express Setup Assistant lets you customize your account, assign users to different extensions, set permissions to forward incoming calls to an external number, and much more.
During the setup, you can create ring groups such as finance or sales. You can also configure the ring group to have all extensions in the group ring sequentially or simultaneously. It could also send the caller to voicemail or transfer an incoming call to another extension after a specified number of rings.
You can also choose to have the incoming calls greeted by a Virtual Receptionist, which has a synthetic voice. Ooma gives you the choice of a male or female voice in the US English, UK English, Australian English, French, and Canadian French for the Virtual Receptionist. If you prefer a human voice over a synthetic one, you can record an audio file and upload it to Ooma Office.
Ooma Office also allows you to send and receive faxes through dedicated fax numbers. As an administrator, you can determine which employees should be given access to the Virtual Conference Server. You can create up to ten separate conferences. The Ooma Office Manager also has the option to add music on hold.
How much does it cost?
You can purchase Ooma Office directly from their website or through other retailers such as Costco, Amazon, Staples, and Office Depot. The Ooma Office bundle, which includes the base station and two Linx remote phone jacks, is currently available for just $90, down from the regular price of $249.
Ooma's service costs $20 per month per extension, the lowest among major business VoIP service providers. The company also gives you a toll-free 800 number with 500 minutes of incoming calls per month. Beyond that, it is going to cost 3.4 cents per minute. You can get an additional toll-free number for just $10 per month. If you want to use your existing number with Ooma, they can port the number to your Ooma Office account. What's more, Ooma supports 911 emergency calling.
Overall, Ooma Office is an affordable VoIP service for small businesses. It's reliable, scalable, easy to set up, and offers clear voice calls and very easy to setup. It also has all the features necessary for small business to "sound like a big company" such as music-on hold, conference bridges, call forwarding, voicemail-to-email, multiple lines, and virtual receptionist. It lacks the bells and whistles of its larger and more expensive competitors, but most small businesses can easily do without those features.
Full Disclosure: Ooma provided me with a free phone system in return for an honest review. No other compensation was received.