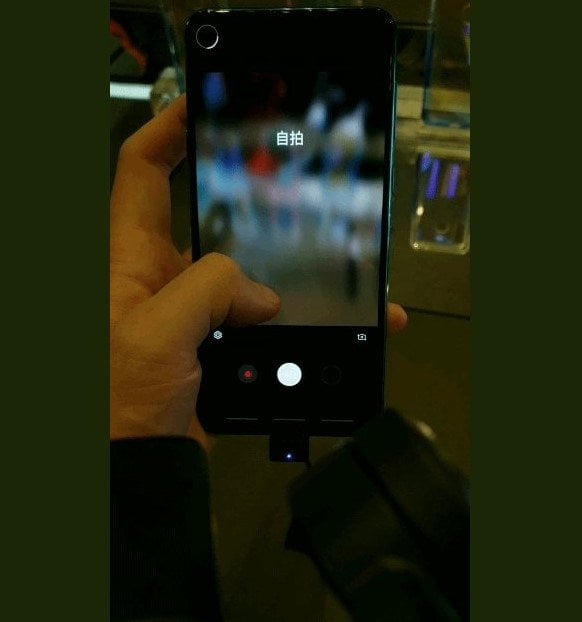 Christmas may be over now, but Samsung fans have another reason to be festive. A new Galaxy S10 leak reveals a lot about how the front side might look. The leak comes from reputable Samsung leaker Ice Universe and includes details about the screen size and a strange-looking camera hole on the front of the phone.
While there is a lot of hype about Samsung's flagship foldable phone, given that it has been expected for such a long time, it doesn't mean the company's other phones are not drawing any interest. This new Galaxy S10 leak offers details about a strange-looking hole on the screen, which could house the phone's front-facing camera. In some ways, the appearance of this hole can be compared to the notorious notch which debuted on the iPhone X and has since been replicated by other brands.
When the first supposed renderings of the Galaxy S10 and screen protectors for it were leaked earlier this month, we got an idea of how the phone's front-facing might look. As more and more rumors have surfaced, we've gotten a clearer picture of how the Galaxy S10's front might look.
Canyon Distressed Opportunity Fund likes the backdrop for credit
The Canyon Distressed Opportunity Fund III held its final closing on Jan. 1 with total commitments of $1.46 billion, calling half of its capital commitments so far. Canyon has about $26 billion in assets under management now. Q4 2020 hedge fund letters, conferences and more Positive backdrop for credit funds In their fourth-quarter letter to Read More
It's no secret that phone screens are getting bigger and bigger. According to Ice Universe, the Galaxy S10's screen is expected to measure 6.11 inches diagonally, while the Galaxy S10+ will likely measure 6.44 inches from corner to corner. When we compare these sizes to last year's 5.8-inch Galaxy S9 and 6.2-inch Galaxy S9+, that's quite a screen boost, but it may not appeal to everyone.
The exact size of the future Galaxy phone screen:
S10 Lite: 5.75 inches
S10: 6.11 inches
S10+: 6.44 inches
S10 5G version: 6.66 inches
Note10: 6.75 inches

— Ice universe (@UniverseIce) December 24, 2018
The Galaxy Note 10, which will likely arrive within its typical August to September time frame unless Samsung merges it with the Galaxy S series as previously rumored, is expected to grow from 6.4 inches to 6.75 inches. However, those who prefer a smaller phone could go with the Galaxy S10 Lite, which is expected to offer a 5.75-inch screen. That's pretty close to the size of the screen on last year's Galaxy S9.
However, according to Ice Universe, the new Galaxy S10 leaks shouldn't fool us into thinking the phones themselves are getting bigger. The increases seem to be only because Samsung will go with a bezel-less design, the leaker wrote on Twitter. That suggests Samsung's phones will feature the new "Infinity-O" cutout, although for some, it may appear to be an unwanted feature.
According to the new Galaxy S10 leak, the cutout seems to have a glowing halo when the camera recognizes a face. This is similar to the Galaxy A8s, which lights up when its front camera is in use. While the feature itself doesn't mean much, it could help users face the camera when they are trying to take a picture. Nevertheless, this doesn't change the fact that many consumers may find this feature to be unattractive.
The Galaxy S10 and S10+ have some special effects around the hole. This has been adopted on the Galaxy A8s. It will glow when the camera is turned on and will also glow when the face is recognized. Maybe more scenes are available.
source:xda、weibo pic.twitter.com/laVxTEPIOo

— Ice universe (@UniverseIce) December 25, 2018
Ice Universe also compared the screen panel of the Galaxy S10 to that of the Galaxy S7 to show the difference between the bezel-less design and the traditional one. While the leaks can't match the ones we saw earlier this year about the Pixel 3 phones, they do seem to reveal a lot about the upcoming smartphone.