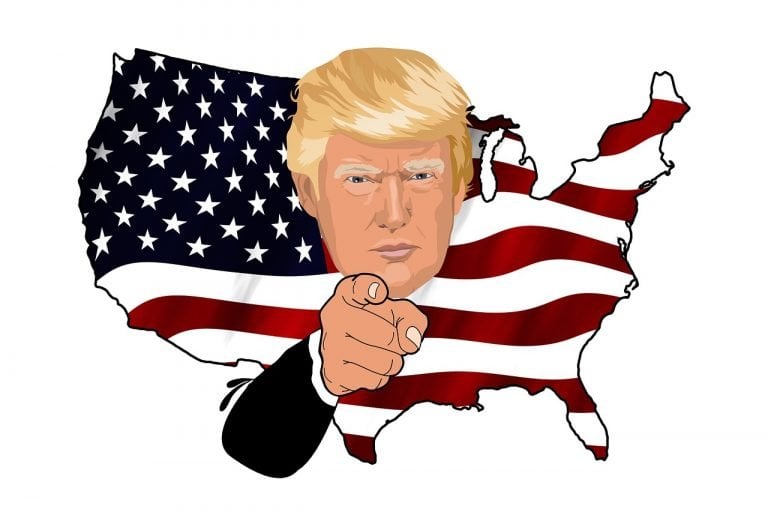 But Impact of Ruling Could Hurt His Policies In The Long Run
WASHINGTON, D.C. (Dec. 14, 2018) – The 9th Circuit U.S. Court of Appeals – a court which President Donald Trump had frequently criticized as "disgraceful" and worse – in its decision regarding birth control, handed him a procedural victory in narrowing the circumstances in which one judge can issue an injunction which blocks a new program on a nationwide basis, not just in the district where the court sits, or in the states which were parties in challenging the action before him.
Especially if followed in other jurisdictions, this new policy could stop any one federal judge, especially one chosen by the plaintiffs as likely to be more sympathetic to their position than all other possible judges, from by himself shutting down a new program, or at least delaying its implementation for a considerable period of time.
Robinhood 2021 Conference: Cathie Wood discusses her investment process with Lee Ainslie [Exclusive]
ARK Invest is known for targeting high-growth technology companies, with one of its most recent additions being DraftKings. In an interview with Maverick's Lee Ainslie at the Robinhood Investors Conference this week, Cathie Wood of ARK Invest discussed the firm's process and updated its views on some positions, including Tesla. Q1 2021 hedge fund letters, Read More
Q3 hedge fund letters, conference, scoops etc
But, suggests public interest law professor John Banzhaf, that same new policy could hurt Trump in the long run by lengthening the time before major issues are finally resolved by the U.S. Supreme Court, a forum which many believe is more likely to uphold his decisions.
A major problem, explains Banzhaf, is that, under the current system, opponents of a new policy can "forum shop," and pick a judge and/or a circuit most likely to be sympathetic to their position, and obtain a court order putting the policy on hold for a considerable period of time throughout the entire country.
Moreover, that judicial hold will remain in place even if many other judges determine that the new policy is perfectly legal, since a dozen judges refusing to issue an injunction do not trump the single national injunction issued by the individual judge most sympathetic to the plaintiffs' cause.
One solution, suggests Banzhaf, would be to permit the issuance of nation-wide injunctions not by any one judge, but rather only by a three-judge district court similar to that used in several apportionment cases under 28 U.S. Code § 2284.
Another would be to prevent any national injunction issued by a single judge from going into effect until it is upheld by a circuit court.
Either change would prevent a single judge, who may be far from the mainstream in his judicial thinking, from single handedly stopping a major new federal policy dead in its tracks.
It would also be consistent with the common sense idea that, at least where possible, important decisions should not be entrusted to only one person, but rather should be made collaboratively after judges have had to explain and justify their views to their judicial appeals.
However, while this new policy may help Trump in the short run by preventing so many of his policies almost instantly being put on hold because one judge disagrees - as happened, for example, with his immigration policy, his sanctuary cities policy, and many others - it could hurt him in the long run if it inclines the U.S. Supreme Court to delay considering the issue.
Many impartial observers, as well as Trump himself, believe that this new Supreme Court, with two of his own conservative appointees now sitting on it, is more likely to uphold his controversial initiatives, so any delay before the High Court takes such cases could be quite harmful to him, suggests Banzhaf.
Even under the new policy, which the 9th Circuit implemented in its decision, a single federal judge might still be able to single handedly effectively block a new program from going into effect, especially if it is difficult to implement it in some states and not others.
Here the court order blocking the Trump administration from enforcing new rules which undermine a requirement that employers should provide health insurance which covers women's birth control will remain in effect not only in California, but also in Delaware, Virginia, Maryland, and New York.
Since some many national companies are headquartered in and/or have branches or do business in these states, the practical effects of the injunction could be felt nationwide.
http://banzhaf.net/ jbanzhaf3ATgmail.com @profbanzhaf