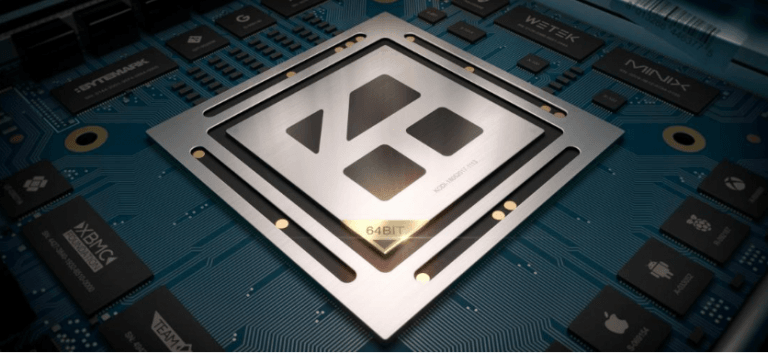 Kodi team had promised to release the final build of Kodi 18 Leia to the public by the end of this year. Now Kodi has quietly rolled out the Kodi 18 RC3 (Release Candidate 3). The developers have been testing the new software for months. They have already hammered out most of the bugs during the extended beta testing. The release candidates focus on final polishing and fixing the remaining bugs.

Kodi 18 RC3 released without any official announcement
Kodi traditionally announces new release candidates via official blog posts. The RC2 was made available only a couple of weeks ago. There is no official announcement on the Kodi 18 RC3, even though it has become available for download. Kodi is a popular, legal, and incredibly useful media center software.
If you want to download the latest release candidate, head over to the official Download page, select your platform, and then go to the Pre-Release tab on the popup. The software is available for Windows, Mac, Android, iOS, Linux, Raspberry Pi, and other platforms. If you want, you can check out the list of commits on GitHub here.
Growing Up In The Fund Management Business: This PM's First Stock Was A Value Stock
When portfolio managers get started in the business, their investing style often changes over the years. However, when Will Nasgovitz bought his first stock when he was 12, he was already zeroing in on value investing, and he didn't even know it. Nasgovitz has been with mutual fund manager Heartland Advisors for almost 20 years, Read More
If you are updating to Kodi 18, you should switch to the default Estuary skin first to optimize the experience. All skins are updated with each release. So, switching to the default skin will ensure that you get all the available skins when you update. The developers allow you to install Kodi 18 over Kodi 17, but make sure you have taken a backup of your Kodi setup because the final version is not out yet.
Since there is no official announcement on the RC3, we don't know what changes the latest version brings. Kodi is expected to reveal the changelog in the coming days. It should fix the issues users experienced with the RC2. Many had complained that subtitles were not working properly on the RC2. Redmond Pie says it appears to have been fixed now. The RC2 itself had brought a number of bug fixes and performance improvements.
When will the final build come out?
It is unclear whether there will be an RC4 or the company will release the final build next. If Kodi is working on an RC4, the final release could be pushed back to January. We are still hoping it would arrive by the end of this year. People interested in testing the Kodi 18 RC3 should first take a full backup of their data before proceeding because you risk losing it.
The development team plans to eventually integrate Python 3 with Kodi. They have clarified that Python 3 support would come with Kodi 19 rather than Kodi 18. They are using Python 2.7 to run binary add-ons. Python 3 is not backward-compatible, which means it won't support the previous version. It will take developers some time to add Python 3 support. Once the Kodi 8 Leia is released to the public, they will have tons of time to develop Python 3 add-ons.
As I told you earlier, Kodi itself is legal to download and use. But it has found itself in a storm of piracy debates because sometimes third-party developers build Kodi add-ons that allow users to access pirated and illegal content. Original content creators that spend millions of dollars making movies and TV shows aren't happy with it. So, they have been targeting many illegal add-ons. Team Illuminati, a Kodi add-on developer site, was recently shut down after repeated warnings from copyright holders.
Updated on