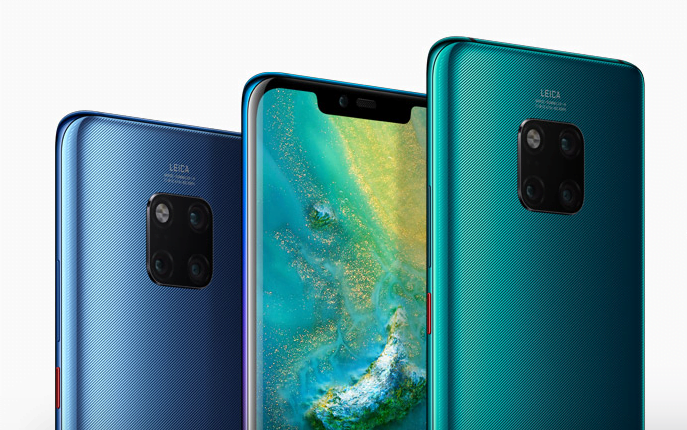 Huawei has been slowly but steadily clawing its way toward the top over the last couple of years, and this year has brought a couple of major milestones for the company. According to CNET, Huawei confirmed that it shipped over 200 million phones in 2018. That sets a new record for the company. Huawei overcame Apple to become the second-biggest smartphone seller earlier this year, according to Canalys.
The Chinese tech giant said in a statement that this year's models, including the Huawei P20, Honor 10 and Mate 20 series, are mainly responsible for its huge success this year. Huawei had a long way to go to reach the top of the global market. In 2010 the company sold only 3 million units, which shows how quickly it has increased its smartphone sales.
Huawei also made great progress compared to last year. The company grew from 153 million units in 2017 to over 200 million phones this year. The second quarter of 2018 saw Huawei become the second-largest phone maker, research firms Canalys and IDC reported.
Dan Sundheim Founder Of D1 At Sohn 2021 On His Favorite Stock
At this year's Sohn Investment Conference, Dan Sundheim, the founder and CIO of D1 Capital Partners, spoke with John Collison, the co-founder of Stripe. Q1 2021 hedge fund letters, conferences and more D1 manages $20 billion. Of this, $10 billion is invested in fast-growing private businesses such as Stripe. Stripe is currently valued at around Read More
"Huawei surpassed Apple for the first time to move into the second position based on global market share. It continues to lead the China smartphone market with a record-high market share of 27.0% in 2Q18," IDC stated at the time.
The firm also stated that the Chinese company probably overcame Apple earlier this year because the second quarter tends to be a seasonally-slow one for Apple, given that the new iPhone models typically land on the market in September or October. IDC revealed that Huawei had surpassed Apple in early August.
"In the global smartphone market, Huawei has gone from being dismissed as a statistical 'other' to ranking among the Top 3 players in the world," Huawei said in a statement.
The Chinese phone maker's great success followed various difficulties in the U.S. market. In February, U.S. intelligence officials encouraged Americans to avoid buying Huawei products, suggesting the Chinese government was using the company's phones to spy on them. In addition to these claims, AT&T backed away from a deal to sell the Mate 10 Pro, according to The Wall Street Journal. Verizon followed suit not long after that, according to Android Police. With such a disappointing beginning of the year, it does come as a bit of a surprise that the Chinese smartphone maker ended up shipping over 200 million phones this year.
However, the company remains popular in Europe and Asia, considering that the brand has over 500 million users in over 170 countries on these two continents. Perhaps Huawei will be able to take on Samsung next year; the two companies are currently in a race to be the first to release a foldable phone next year.