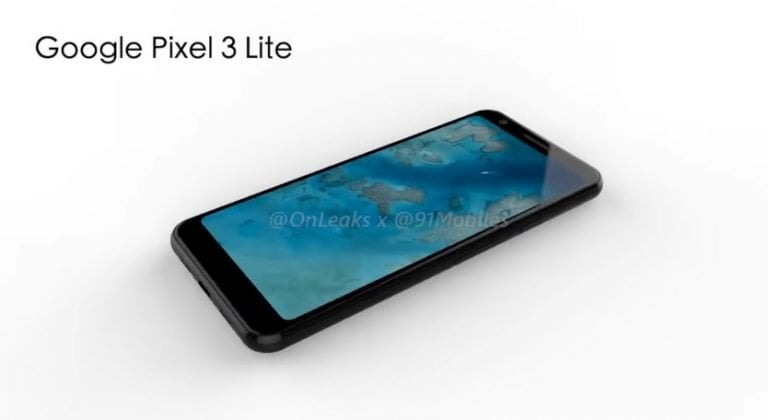 Google debuted the Pixel 3 and Pixel 3 XL earlier this year after a sea of leaks and rumors, but now it seems the company wants to step up its game by adding more mid-range phones. According to Android Police, Google plans to debut two new Pixel phones in early 2019, likely dubbed the Pixel 3 "Lite" and Pixel 3 XL "Lite."

A source reportedly told Android Police that Google wants to launch the two new Pixel Phones exclusively on Verizon in early spring 2019. However, there are no exact details about the precise launch date or price.
This isn't the first time we're hearing this rumor, however. Early pictures of the alleged Pixel 3 Lite surfaced last month on Russian tech blog Rozetked. Moreover, renderings of the two smartphones were supposedly leaked to 91mobiles. Given that the Google Pixel 3 turned out to be an exact match for the leaks and rumors we were hearing before its launch, it seems likely that the Pixel 3 Lite phones are real. The alleged renderings indicate that the phone does have a headphone jack, which is nice to see since so many manufacturers have eliminated it now.
Connor Leonard Of IMC Explains: Here's What Value Investors Should Know About Moats
When it comes to value investing, one strategy that's often used is seeking out companies which have sizeable moats against competition. In a presentation for the Value Investing Club at Google earlier this year, Connor Leonard of the Investors Management Corporation explained two ways of looking at moats and how value investors can benefit from Read More
If this rumor is true, the two new Pixel phones will be the first mid-range phones from Google since the old Nexus 5X, which launched in the U.S. in 2015. According to Android Police, the specs of the alleged smartphones are consistent with each other, except for their sizes. The phones will likely boast a Qualcomm Snapdragon 670 or 710 chipset with 4 GB of RAM and 32 GB of storage. Like many mid-range devices, the phones are expected to have a 12-megapixel camera on the rear and an 8-megapixel front camera. The smaller Lite phone is expected to have a 5.5-inch screen, while the XL variant will likely come with a 6-inch display.
These rumors raise a lot of questions. For example, some may be wondering why Google would launch a mid-range phone in the U.S. The first probably is certainly the amount of storage. Samsung's flagship phone came with 512 GB of storage, and now even a 64 GB storage option is a tough sell in the U.S. The 12-megapixel camera on the rear is not too bad, but Huawei's Lite phones have dual-lens camera systems, which makes it hard to understand why the two new Pixel phones may only have single-lens cameras.
The sizes of the batteries in the two new Pixel phones are still unknown. It's also unclear what price range these phones might be in, but it's unlikely that they will be priced at less than $400. Of course, we will pass along any additional details or rumors we hear about these alleged mid-range phones if anything new emerges.
Updated on