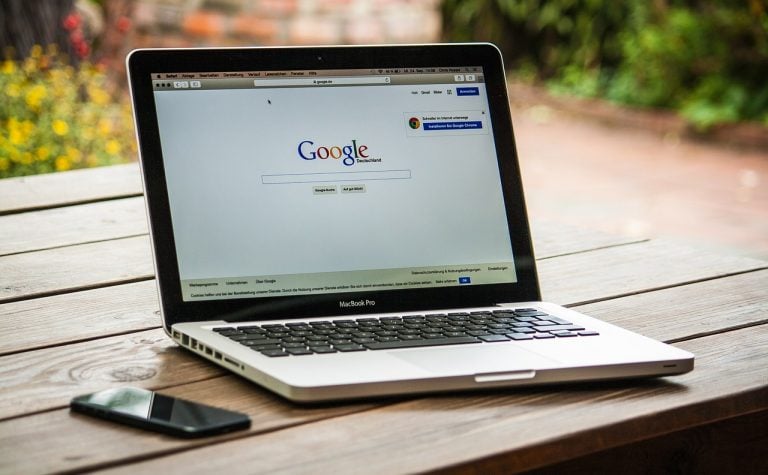 Google has been very active lately when it comes to flagging and removing malicious or shady apps. Another example of this came recently when the search giant removed two popular apps from the Play Store over shady advertising practices.

What led to the removal of the Cheetah Mobile and Kika apps?
Google has removed the Cheetah Mobile and Kika apps following claims against their Chinese developers. According to Buzzfeed, the search giant specifically removed the CM File Manager and Kika Keyboard apps for "deceptive and malicious behavior." Google explained that in its internal investigation, it found these apps to be using fraudulent ad techniques.
"We take these allegations very seriously and our Google Play Developer policies prohibit deceptive and malicious behavior on our platform. If an app violates our policies, we take action," Google told Buzzfeed.
How A Weakening PE Market Serves As Another Sign Of A Weakening Economy
Amid the turmoil in the public markets and the staggering macroeconomic environment, it should come as no surprise that the private markets are also struggling. In fact, there are some important links between private equity and the current economic environment. A closer look at PE reveals that the industry often serves as a leading indicator Read More
After the company removed the CM File Manager from the Play Store, Cheetah Mobile sent out a press release to assure investors that the removal won't affect its revenue. The Chinese company said it was "an immaterial app" in terms of revenue. In the third quarter of 2018, the app earned just $58,000, or 0.03% of the company's total revenues in the quarter.
The removal of the Cheetah Mobile and Kika apps follows an earlier report from Buzzfeed, which cited analytics firm Kochava, claiming that eight apps from Cheetah Mobile and Kika are using unfair tactics. The outlet claimed the apps would detect a new app installation on a user's device and then claim credit for that installation.
Here's how the apps allegedly claimed false referrals
To earn revenue, some developers place advertisements for other apps in their applications. This enables them to earn a bonus when a user installs an app which was advertised in their app. Such bonuses can vary from 50 cents to $3.
However, according to Kochava, Cheetah Mobile was claiming bonuses even for referrals when its apps played no direct role in referring users to download them. Such bogus referrals are possible by tricking the Google Play Install Referrer API. CM Master and most of CM's apps have access to the Referrer API.
Further, Kochava said Cheetah Mobile mostly uses in-house developed libraries and APIs in their apps. However, according to Cheetah Mobile, these APIs are all from third parties and it has no control over them.
The apps accused of participating in this shady advertising practice are: Clean Master, Security Master, CM Launcher 3D, Kika Keyboard (by Kika Tech), Battery Doctor, Cheetah Keyboard, CM Locker and CM File Manager.
About Cheetah Mobile
Cheetah Mobile is known for developing Android apps, but it also makes money by selling data. However, it is hard to tell how the company uses the data it collects. Cheetah Mobile's Clean Master, which has over 1 billion downloads, helps clean the cache on Android devices. According to Kochava, Cheetah Mobile uses additional permissions in apps like Clean Master to perpetrate its ad fraud.
Kika Keyboard is a third-party keyboard app on the Play Store. Although it is not owned by Cheetah Mobile, it is accused of similar practices. Cheetah Mobile's file manager had over 50 million downloads, while the keyboard was downloaded more than 100 million times.
It must be noted that some of the big tech companies have used these apps in the past. For example, Samsung refers users to Clean Master, while Microsoft has partnered with Cheetah Mobile in implementing Cortana.
Cheetah Mobile has denied any involvement in ad fraud. The Chinese developer even suggested that third-party SDKs are to be blamed. Cheetah also threatened Kochava with legal action for claiming that it develops the offending SDK. The Chinese company also claimed to have voluntarily removed two advertising SDKs — Battery Doctor and CM Locker apps — from its apps after the initial report. However, the fact that Google removed the apps from the Play Store seems to contradict the developer's claims of blaming third-party SDKs.
Both companies can appeal the ban after changing their apps to bring them in line with developer policies, although Google suggested in its statement to Buzzfeed News that it could take further action against the developers.
Cheetah got into trouble last week in China as well after regulators objected to the level of user permission required by the Cheetah Browser app. The company addressed those concerns by updating the app.
Updated on