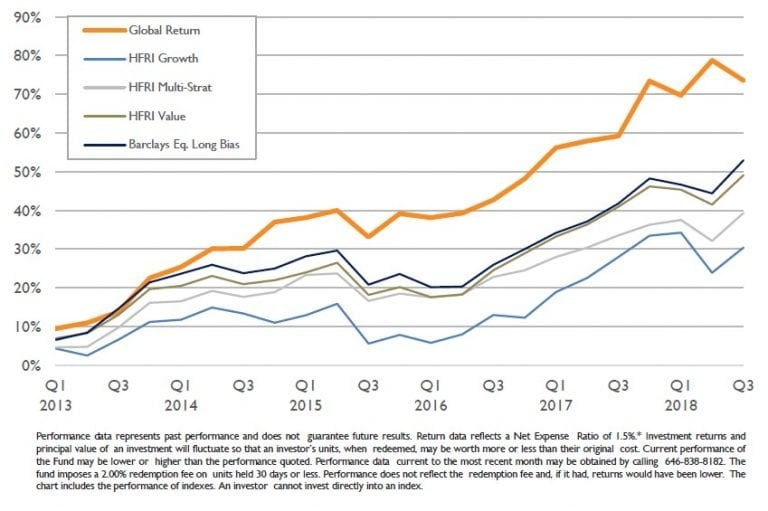 Global Return Asset Management commentary for the month ended November 30, 2018; the holiday shopping. season.
For the month of November, we generated a net return of 5.50%.1 We ended the month with 4% of assets in cash and had a net market exposure of 78%.
Investment Objective
Finding Value In Spin-offs
Some of the best trades during the past few years have been spin-offs. Of course, I'm taking about deals like Kraft Foods Group Inc (NASDAQ:KRFT) / Mondelez International Inc (NASDAQ:MDLZ) and ConocoPhillips (NYSE:COP) / Phillips 66 (NYSE:PSX) both of which have continued to achieve record performances year-to-date. What's more, there are a number of spin-offs Read More
Seeks long-term capital appreciation and income using value investing strategies focused on risk management.
Q3 hedge fund letters, conference, scoops etc
Investment Highlights
Concentrated portfolio of U.S. listed stocks
Long-term focus with low turnover
Bottom-up fundamental analysis
Hedged with index options
Fully integrated ESG
Primarily invests in select high-quality companies that are market leaders with a history of increasing revenues and cash flow, have high returns on invested capital and durable competitive advantages. Short exposure with index options for risk management.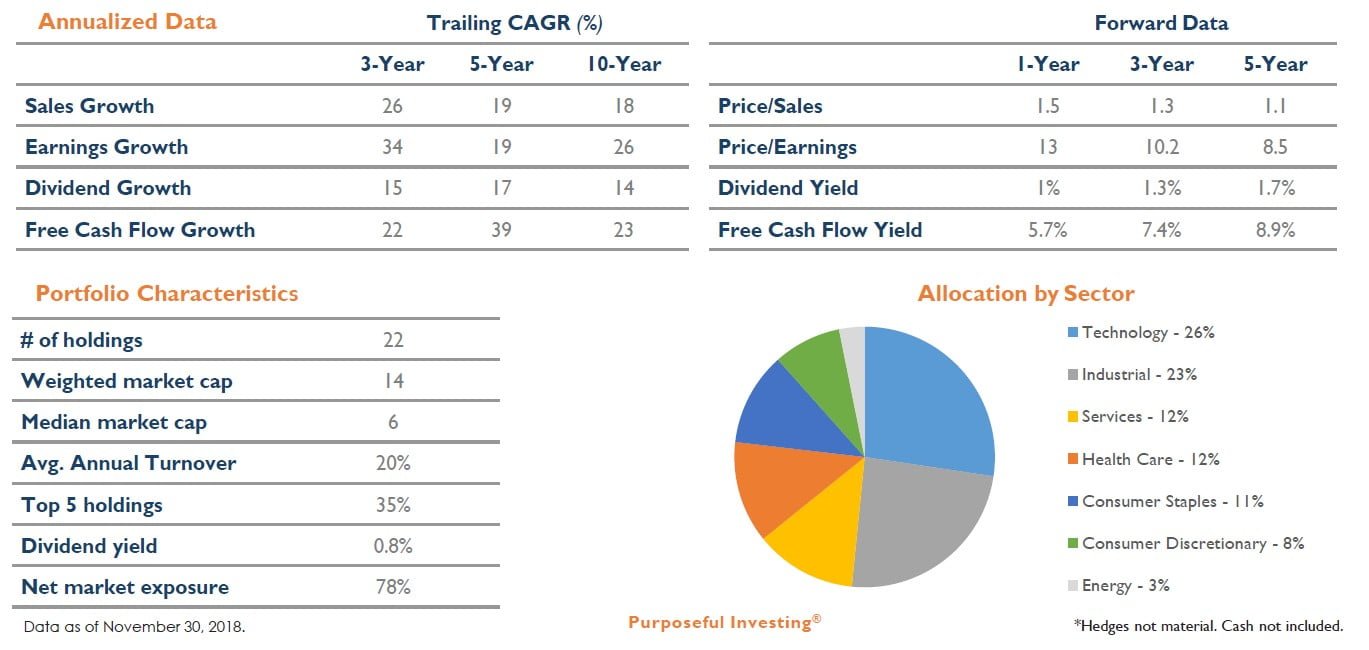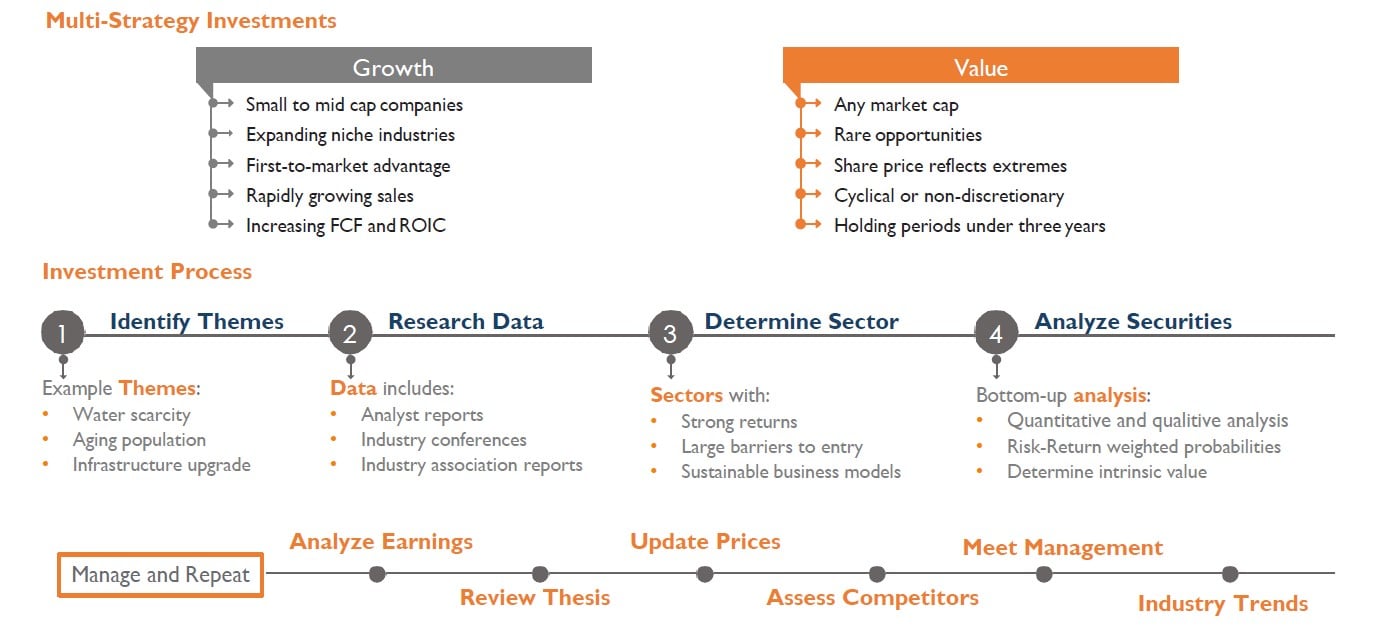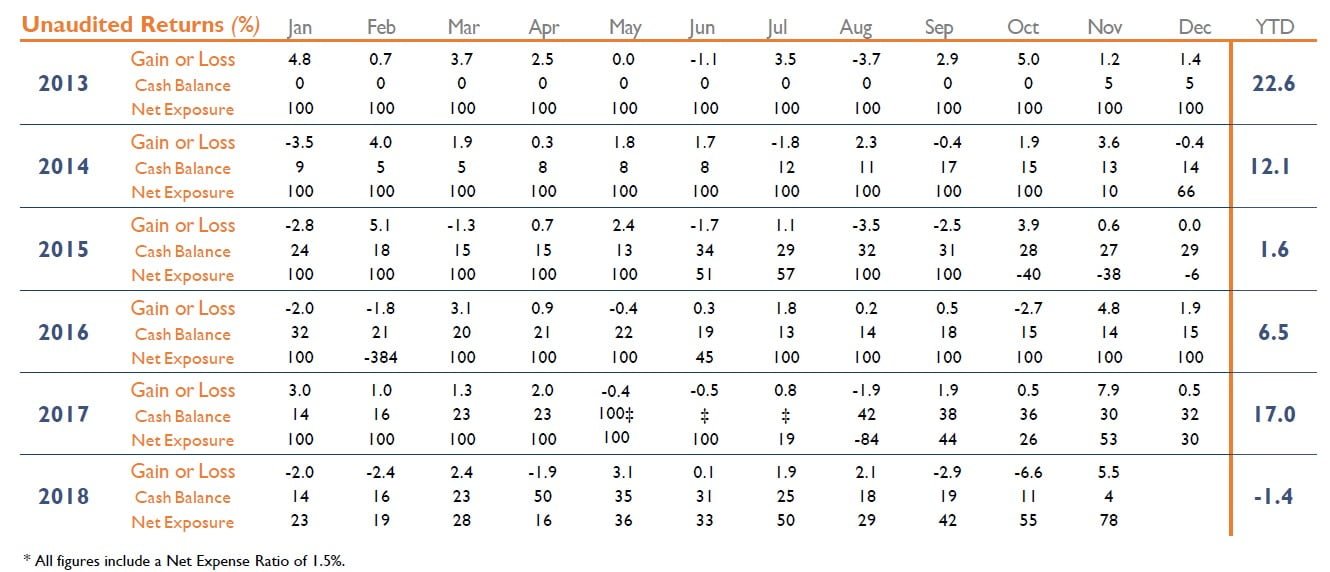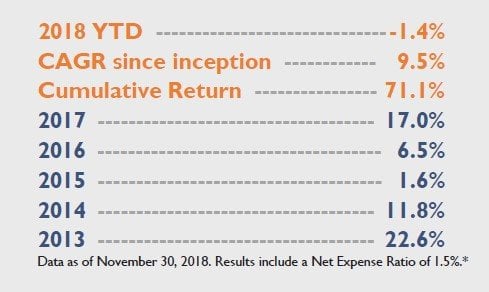 ---
Below is a new section we're calling...
Think Differently
The purpose of this section is to bring a different perspective to the everyday conversations happening around the investment industry. My goal is to offer you a different, and hopefully sometimes comical, perspective on investing. So here goes…
Holiday Shopping
No doubt some of you readers did a little holiday shopping the last few weeks: Did any of you see signs at the shopping mall that read, "Prices Increased 20%! Buy Now!" or "Buy 2 and Pay 50% More Next Week!"?
Of course not…
On the contrary, all of the ads you saw screamed of "Lower Prices." And yet, whether these ads were in front of Walmart or Saks Fifth Avenue, did the quality of these "On Sale" items deteriorate merely because their sale price was marked down? Probably not.
This same scenario plays out in the stock market.
When markets are roiling like they have been, I go shopping. With my wish-list in hand, I walk through the halls of the great Shopping Mall of the New York Stock Exchange and buy stocks that are "On Sale" but whose quality hasn't diminished.
Surely, someone on Wall Street is sneering, "No way am I catching a falling knife!"
Are we catching a falling knife? Nope. We're buying high-quality companies at "On Sale" prices. Could stock prices continue declining? Of course, they could; and if we're lucky they will so we can buy them at cheaper prices.
The companies we own will perform in good times and bad: People will continue buying eggs; cars will still need brake pads; and homeowners will continue replacing their hot water heaters. People will continue purchasing these items irrespective of stock market convulsions.
And if I can buy more stock with less money, or more holiday gifts with less money – and the quality of the product hasn't changed – I'm going to seize the opportunity.