Global Allocation Fund commentary for the month ended November 30, 2018, discussing their short positions in US equity indices.
Stock markets entered November in the middle of the rebound we had witnessed the last days of October. We took the chance to take short positions in US equity indices, which we cut when market fell again. After this, we remained lightly positioned waiting for the possible end of the year rally (which seems to be evolving now) and thus, go short at better levels.
Charlie Munger on Discount Rates and Opportunity Cost
Discounting future cash flows is one of the most frequently used methods of business valuation. It's also the preferred method of Warren Buffett and Charlie Munger. If you're looking for value stocks, and exclusive access to value-focused hedge fund managers, check out Hidden Value Stocks. While he's never laid out his exact valuation process, Buffett Read More
Q3 hedge fund letters, conference, scoops etc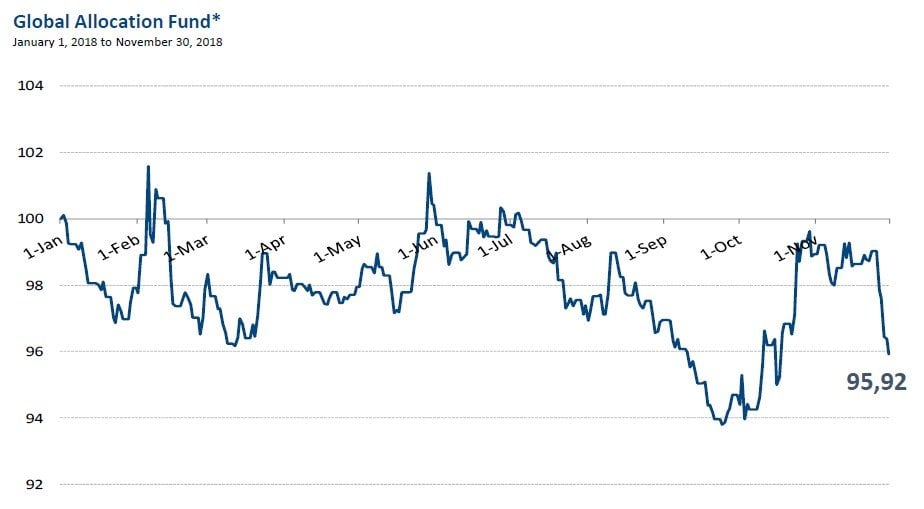 Nevertheless, credit markets started to give more intense negative signals, which made us think that a bigger correction could be around the corner. Thus, we took the shorts again and increased them while credit kept deteriorating.
We have witnessed this year a continuous increase in the spread that companies pay for credit, but this has happened without volatility. But this month we have seen a somehow more nervous market, with some significant increases in credit spreads. Without any doubt, this is what we were expecting, as we have commented in several times, both in the USA and in Europe. Regarding Emerging Markets´ debt, it has been in a very delicate position for several months now, being the Chinese situation especially worrying.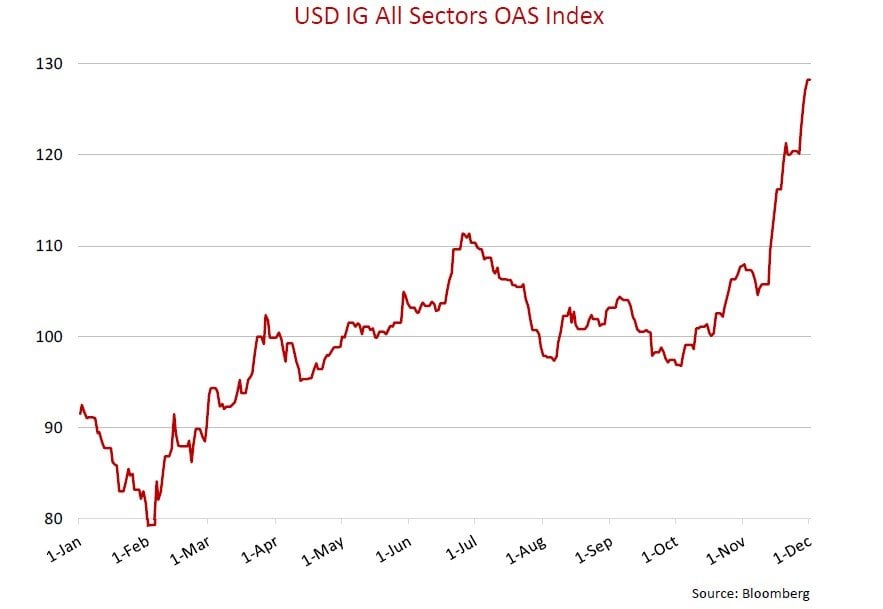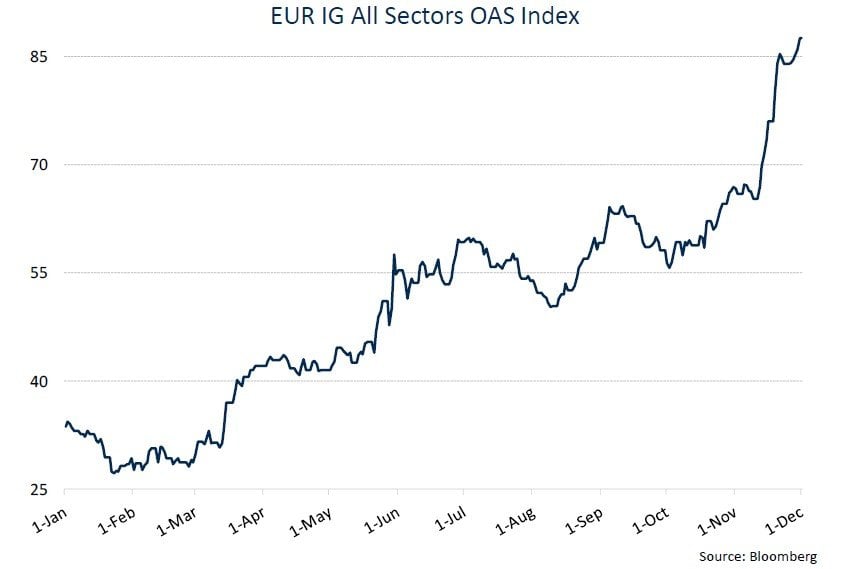 Regarding Government Bonds, Jerome Powell declared that interest rate hikes might not be as intense as the market was expecting, which translated into lower yields across the USD curve. We took advantage of this movement to close our long US Treasuries futures, so we could have more room to short equity indices. And that is precisely what we did. Equity market got a bid after Powell´s remarks, but credit has remained weak as Powell also warned about the size and quality of corporate credit, which is at historical maximums in size and at historical minimums in quality).
We think it will be very difficult, given the reality of credit markets, together with the evident signals of growth deceleration (Italy, Germany, Japan, China…), that equity market could have anything else that a short-term rally, with the excuse of the impasse in trade war between China and the USA. It is true that seasonality is positive until the end of the year, but we think the best we will see will be short term rallies which won´t last long. Everything we see reinforces on our short position in equities in order to profit from what we expect to happen in the next few months.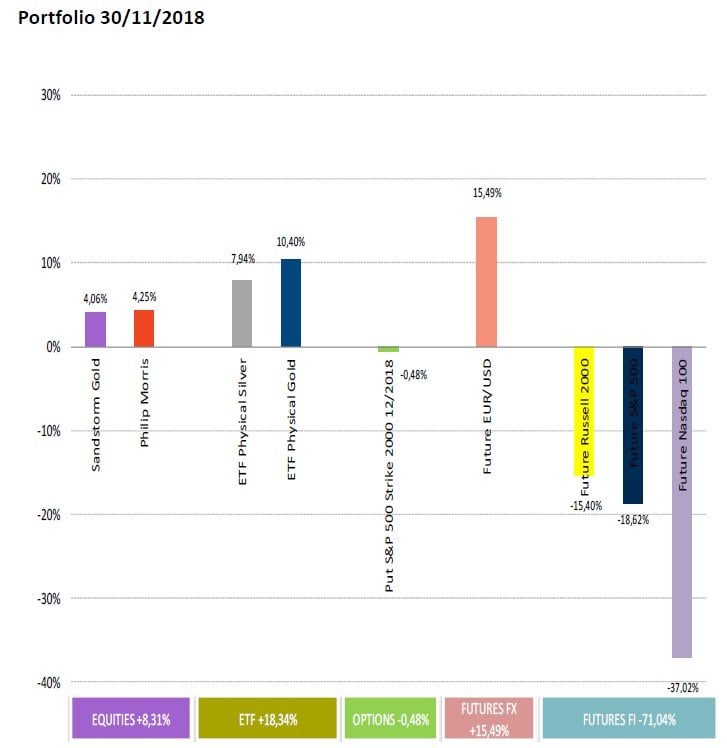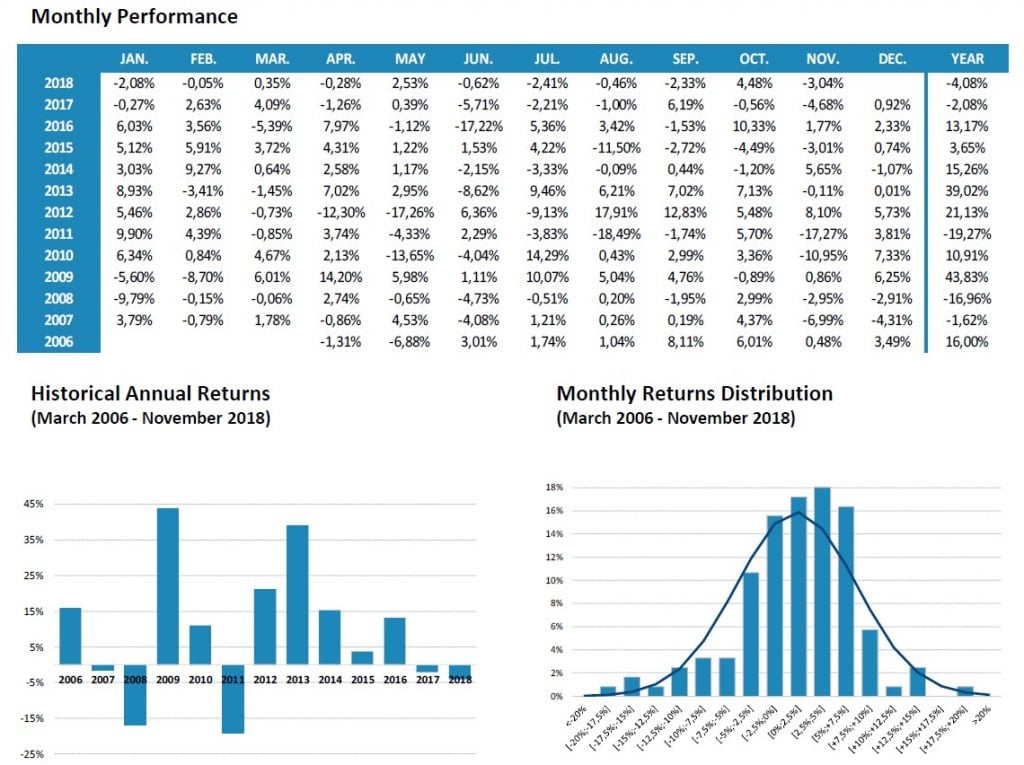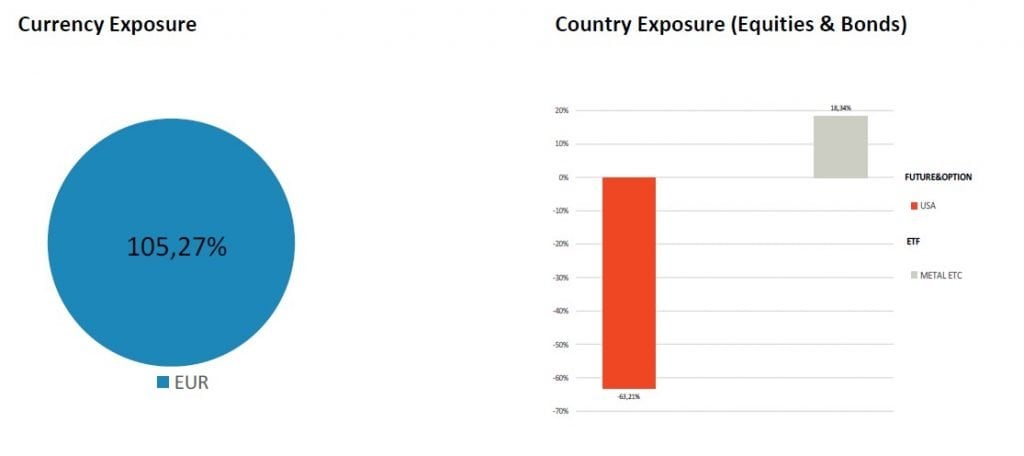 First posted on ValueWalkPremium