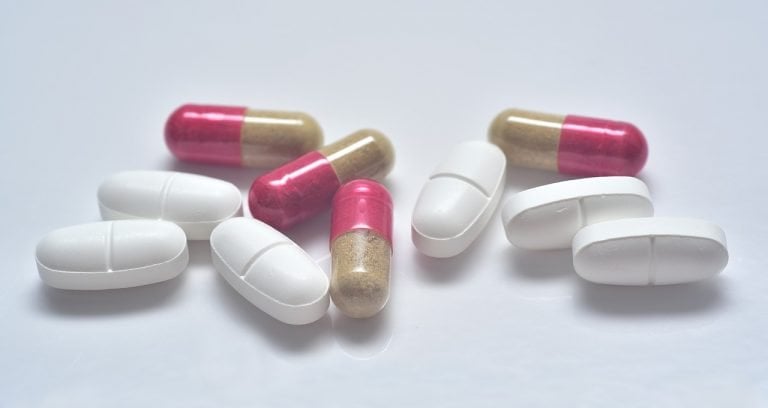 Scientists continue to work on developing new types of antibiotics which won't do more harm than good to humans. Opinions about the benefits of antibiotics on human health are split, and now the FDA has issued a warning that some antibiotics could cause serious heart problems. A recent study indicates that fluoroquinolone antibiotics could cause conditions like aortic aneurysms. To uncover their findings, the researchers examined studies published between 2015 and 2018.
Fluoroquinolone antibiotics are most commonly used to treat respiratory infections like bacterial pneumonia, urinary tract infections, plague and exposure to anthrax. The medicines which fall into this group include ciprofloxacin (Cipro), gemifloxacin (Factive), levofloxacin (Levaquin), moxifloxacin (Avelox), norfloxacin (Noroxin) and ofloxacin (Floxin.) When prescribed, patients take these medicines either orally or via injection.
However, the new research suggests they are not as safe as previously thought and may cause serious heart problems like an aortic aneurysm. An aortic aneurysm is a bulge in an artery, and it can cause life-threatening bleeding or even result in death if it bursts. Those with the highest risk of such conditions are the elderly because many already have some heart-related conditions like high blood pressure. People who have had problems with blockages in the aorta or other arteries are also at greater risk for such conditions, as are people diagnosed with genetic conditions like Marfan syndrome or Ehlers-Danlos syndrome.
Khrom Capital Up 61% In 2020: Buys This Pandemic Winner [Exclusive]
Eric Khrom's Khrom Capital returned 61% net of fees and expenses in 2020, according to a copy of the firm's full-year letter to investors, which ValueWalk has been able to review. Q4 2020 hedge fund letters, conferences and more Following this return, since inception 13 years ago, the fund has returned 877% gross vs. 255% Read More
"Although the risk of aortic aneurysm or dissection is low, we've observed that patients are twice as likely to experience an aortic aneurysm or dissection when prescribed a fluoroquinolone drug," FDA Commissioner Dr. Scott Gottlieb in a statement. "For patients who have an aortic aneurysm or are known to be at risk of an aortic aneurysm, we do not believe the benefits outweigh this risk, and alternative treatment should be considered."
Patients who aren't in one of the risk categories mentioned above may still have good chances to recover from their illness on fluoroquinolones; these antibiotics have been helping patients with bacterial respiratory infections for more than 30 years.
To prevent serious heart problems caused by antibiotics, the FDA requires that patient medication guides include a warning about the risks along with prescribing information. Earlier this year, the FDA sent out a notice that these antibiotics decrease blood sugar but also have a negative effect on mental health. In 2016 the agency revealed that the medications could disable muscles, nerves, joints and the central nervous system and that they should be used on simpler infections.
"The FDA remains committed to keeping the risk information about these products current and comprehensive and will continue to update the public," Gottleib said.
If you fall into any of these risk categories, you should tell your doctor when he/she prescribes antibiotics for any infection, especially if they want to prescribe any of the medications listed above.