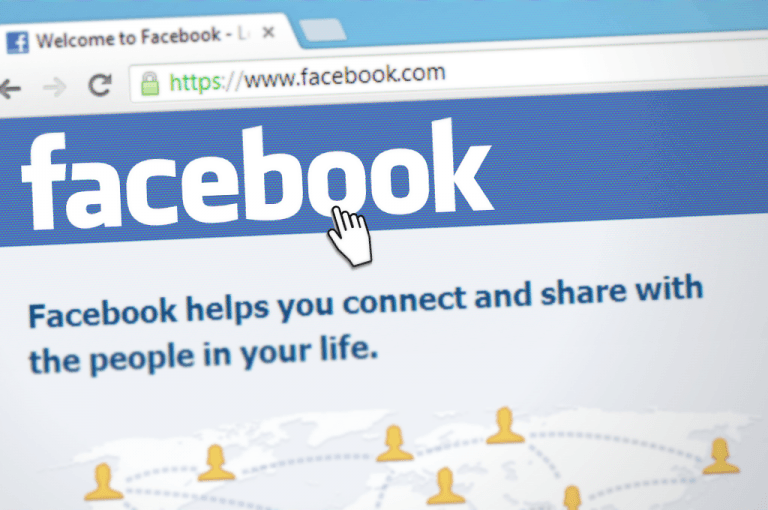 2018 was a rough year for Facebook owing to its involvement in countless controversies. Almost all the controversies were related to user privacy issues, or the way Facebook collects user data. So, to get back in people's good books, Facebook came up with a novel idea of using the pop-up shop to educate users on the privacy issues.

Facebook's pop-up shop – what it was?
On Thursday, Facebook erected a pop-up shop in New York City. Facebook's pop-up shop was actually a 10ft x 30ft trailer in Bryant Park in Midtown Manhattan. This temporary Facebook location was filled with holiday-themed directions, but its main objective was to educate users on the privacy issues and privacy setting options on Facebook.
Facebook is hosting a "Privacy Pop Up" encouraging holiday shoppers in Bryant Park to review their privacy settings. pic.twitter.com/XionJJDcxF

ValueWalk's July 2022 Hedge Fund Update: Tiger Cub Hedge Fund Shuts Down

Welcome to our latest issue of issue of ValueWalk's hedge fund update. Below subscribers can find an excerpt in text and the full issue in PDF format. Please send us your feedback! Featuring Andurand's oil trading profits surge, Bridgewater profits from credit, and Tiger Cub Hedge Fund shuts down. Q1 2022 hedge fund letters, conferences Read More

— Michael Cappetta (@MCappetta) December 13, 2018
According to the social networking giant, the shop would "help people manage their privacy on Facebook." Moreover, Facebook's pop-up shop had staff to answer any queries that users might have.
Along with the holiday and Christmas-themed decorations, the store had slogans on the wall like "People over Pixels." Further, there were TV screens educating visitors on the privacy settings. Also, one portion in Facebook's pop-up shop was about informing users that the company does not sell user data to advertisers. In this portion, there was a signboard with a question "Does Facebook sell my data?" along with an answer "No, Facebook does not sell data to advertisers."
On leaving the shop, the visitors were asked to fill out a short survey asking them their opinion on how transparent Facebook was with the privacy settings. Moreover, visitors were served free hot chocolate as well.
Privacy Checkup – how to do yours?
According to Mashable, almost all the visitors did talk with the Facebook staff. One staff member told Mashable that most of the visitors were not aware of the privacy settings available to them, but were concerned about their privacy due to the stories about Facebook doing rounds on the Internet.
The Facebook event walked users through the process of a Privacy Checkup. To do your own privacy checkup, first open the Facebook app, and tap on the hamburger icon on the lower right-hand side. Now, click Settings & Privacy, then privacy shortcuts and then "Review a few important privacy settings." After this, you will see a message "Let's start your Privacy Checkup."
The Privacy Checkup primarily helps with three things – first, it allows you to set the target audience for your posts; second, it asks you to set the audience who will be able to view your personal information, including email addresses, phone numbers, addresses, education, and more; last, it shows the apps and websites that you logged into using Facebook. According to Mashable, the third feature was not working at the pop-up shop and later as well.
It was not the first time Facebook has used such a direct approach to get its message across to the general public. Though it was first in the U.S., the social networking giant has held similar events in Dubai, the UK, Germany and Ireland.
Will it help Facebook?
Though coming up with a pop-up shop is a good move to heal its image following a controversial year, the effectiveness of such a stunt is doubtful. Considering it's just a one-day event and Facebook has no plans that we know of to hold more such pop-up events in the U.S., it is very unlikely if what Facebook is trying to achieve will reach its estimated 214 million users in the country.
Facebook's chief privacy officer, Erin Egan, however, does not see it as a publicity stunt. Egan told the Guardian that the company is relying on those who visited Facebook's pop-up shop. Such users will then share their learning about Facebook's privacy settings with friends and family.
"This isn't a silver bullet. We're also doing other things online, through the Facebook platform we're sharing more of our privacy shortcuts, so we're doing lots," Egan told.
The biggest scandal that Facebook got involved with was with Cambridge Analytica in March. At the time, it was reported that the rightwing data firm accessed data of about 50 million Facebook users to target them with personalized political ads.
Following the scandal, Facebook CEO Mark Zuckerberg was summoned before Congress in April. During the hearing, the CEO admitted that the incident was a "breach of trust between Facebook and the people who share their data with us and expect us to protect it."
Updated on