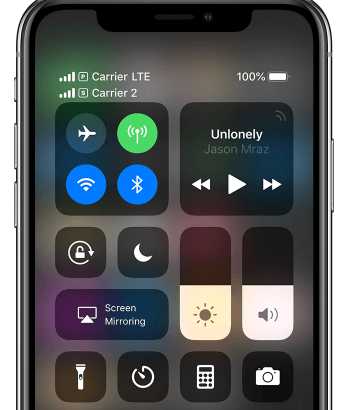 After the iOS 12.1.1 update on Wednesday, iPhone XR, XS, and XS Max users in the U.S. got access to dual-SIM configuration. Although AT&T users gained dual-SIM support on Wednesday, Verizon didn't get it until today.
Points to remember
Having support for dual-SIM on iPhone XR, XS, and XS Max enables you to use two different phone numbers on a single device. Dual-SIM functionally is a common feature outside the U.S., particularly in Asia. However, in the U.S., it's a relatively new thing.
If you have also opted for dual-SIM on iPhone XR, XS, or XS Max, then be prepared to see more icons on the screen and some extra settings. Your iPhone now will show signal bars with carrier logos on top of them.
Why The Term 'Value Investing' Is Redundant
What does value investing really mean? Q1 2021 hedge fund letters, conferences and more Some investors might argue value investing means buying stocks trading at a discount to net asset value or book value. This is the sort of value investing Benjamin Graham pioneered in the early 1920s and 1930s. Other investors might argue value Read More
You must have already set your current phone number as the primary line by using the traditional nano-SIM method. Now after the iOS 12.1.1 update, you can add a secondary line. It's an easy process, but you must get your iPhone unlocked if you plan to use two different carriers. If not, you will have to get the second line from your current carrier as well.
In the U.S., AT&T, T-Mobile and Verizon currently dual-SIM on iPhone XR, XS, and XS Max. Sprint will add support later.
An important point to remember is if you use a CDMA carrier (Sprint or Verizon Wireless) for your primary line, then your second SIM won't support another CDMA account, Apple said. Thus, you will have to use a GSM-based plan as the secondary line. If you are using a GSM line, like from AT&T or T-Mobile, then you can either get a CDMA-based line as the second number or another GSM-based plan.
Another point to note is that when making or receiving calls, you can only use one number at a time. If you get a call on one number while you're using the other line, it will go to voicemail.
You can also store more than one number on the eSIM, but only one can be in use at a time. To use the other line, you will have to manually switch between the two eSIM plans.
How to get dual-SIM on iPhone XR, XS, XS Max
To add a secondary plan, you will have to scan a QR code, use the carrier's app, or enter the information in manually. The carrier you choose for the secondary line should provide you a QR code, either via email or in person to set up the plan on your phone.
After you get the QR code, go to the Settings app and tap "Cellular," then "Add Cellular Plan." Now scan the QR code, and that's it. The setup process may also require a confirmation code, which your carrier should have already given.
You can also buy the second plan from within the carrier's app. The app will also give you the option to set the eSIM as well.
If neither the QR code nor the app option is available, then you will have to enter the information for the secondary line manually. To do this, go to the Settings app, tap "Cellular" and then "Add Cellular Plan." Below the "Scan QR Code" screen, select the option to "Enter Details Manually."
You must have the SM-DP+ address, which your carrier will give you. This information is needed to encrypt the operator credentials for activating the eSIM. You will also need an activation and confirmation code.
Once the plan is activated, you will have to label it to differentiate between your primary and secondary lines. You will get several options to choose from, including: Primary, Secondary, Personal, Business, Travel or Cell Data. You can also enter any other name you want.
After the labeling part is over, select "Done" to exit the setup. You can change the label anytime you want from the plan's cellular settings.
Next you will have to choose how the two plans work together. Since you have two numbers now, you will have to choose which of them can be used for data, making a call or sending a text. You will get various options to select how the two lines are used for data, calls or messages.
You can use the data from one line only at a time. You can easily switch to the other line, but to do that, you will again have to tweak some settings. You can also set which number should be used to call a specific contact. For instance, you can specify that your personal number must always be used to call your wife, while your business number should always be used to call business associates.