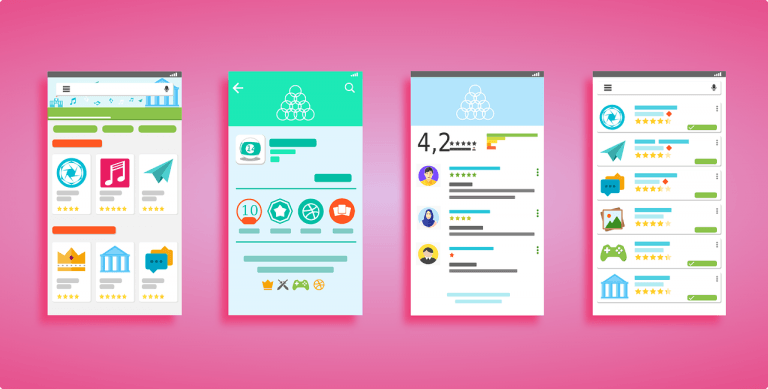 Have you ever felt the need to download an app removed from the App Store? Although such a situation should be quite rare, it's not completely out of the question. For instance, Epic Games recently removed all of its Infinity Blade games from the App Store. It means fans of the games who temporarily removed them from their iPhones can no longer get them back. However, this small trick can enable you to download an app removed from the App Store, like Infinity Blade.
How to download app removed from App Store
First, you must be signed in to the same account you used initially to download the app. Thus, if you never downloaded the app before it was removed or if you used someone else's account previously, then you can't download the app removed from the App Store.
Exclusive: Dan Loeb's Two New Stock Picks [Q1 Letter]
Third Point's Dan Loeb discusses their new positions in a letter to investor reviewed by ValueWalk. Stay tuned for more coverage. Loeb notes some new purchases as follows: Third Point's investment in Grab is an excellent example of our ability to "lifecycle invest" by being a thought and financial partner from growth capital stages to Read More
Before you try to download the app removed from the App Store, you will have to locate it. To do this, go to the App Store and select "Updates," followed by "Purchased." Now you will see a list of the apps you purchased via your current Apple ID. To see everything you ever downloaded using that ID, tap "Not on this iPhone." If you remember the app's name, you can go to it directly by using the search button.
Once you find the app, you will notice a cloud icon beside it. Tap that icon to download that app, and that's it.
The experience of using the app you re-downloaded may not be the same as before, and if the developer no longer supports it, then the experience be significantly degraded. Moreover, as more iOS updates arrive, the app might become incompatible with your iPhone or other iOS devices.
This trick can also be used to re-download apps in the App Store that you deleted. You won't be charged for downloading the app because you already purchased it.
Other ways to download removed apps
There are other not-so-easy ways to download an app removed from the App Store.
One way is if you saved a copy of the app on your computer by syncing your iOS device before you deleted it. Thus, if the app is removed from the App Store, you can always get it back using the backup on your computer. Therefore, it is always a good option to back up a copy of the app. Taking a backup is easy. Clicking File > Device > Transfer Purchase should move the app to the computer.
Another way is to get the removed app from a friend or a family member if they happen to have it. I
t must be noted that Family Sharing won't work in this case because it uses the App Store. Thus, the only way to do it this way is if they have it on their computer. To transfer the app, they need to go to the folder where they have stored their apps.
On a Mac, this folder is at Music > iTunes > iTunes Media > Mobile Applications. On Windows, it's at My Music > iTunes > iTunes Media > Mobile Applications.
Now that you know where the app is, you can have it emailed to you or copied onto a USB drive or other storage device, or you can download it. Next, you need to drag and drop it into iTunes. You can also drag and drop it in your Mobile Applications folder.
Next, restart iTunes, connect your iPhone, and sync it. Now go to the "Apps" tab and search for the app you want. Once you find the app, select the "Install" button beside it and then tap "Apply" to install it on your iPhone.
It must be noted that Apple no longer allows apps to be synced to iOS from recent versions of iTunes, so check if the version of iTunes you have supports app syncing or not. If not, you can downgrade to an older version, although this is not advisable.
Why are some apps not allowed in the App Store?
Apple's App Store offers over a million apps, but it does not have every app that can run on the iPhone. Apple has certain restrictions and guidelines, and the apps which don't follow them are not allowed in the App Store. If they somehow sneak in, Apple removes them later.
Apple may remove an app for these reasons: if its code is not compatible; if it consistently gets bad user ratings; if it's a fake version of a popular app; if it violates user privacy; or if it's hiding malicious code.