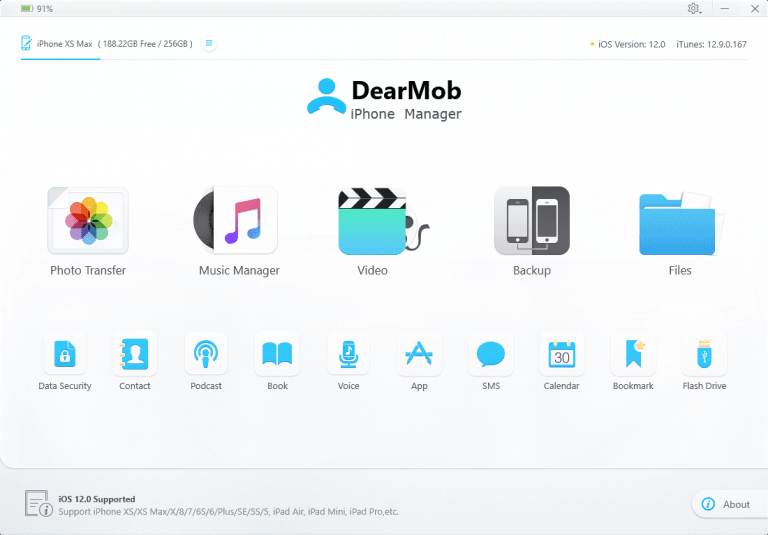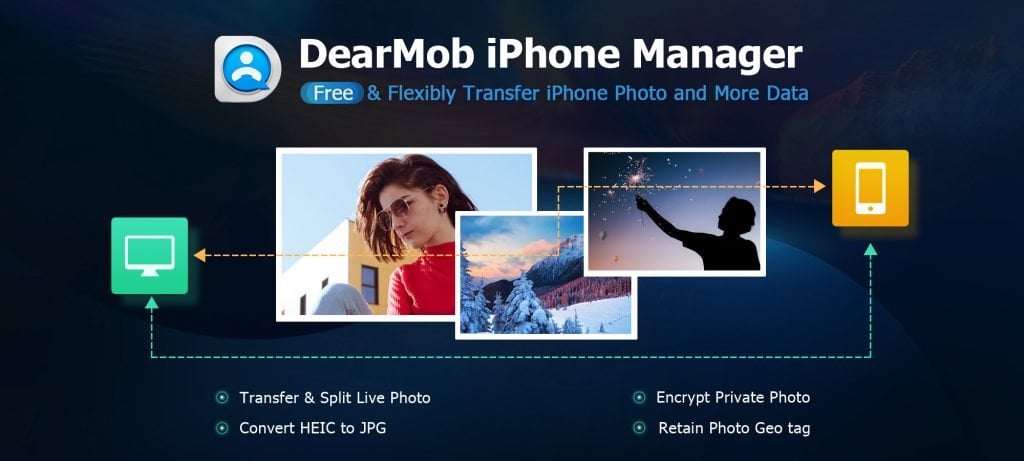 I know how messy iTunes can be as an iPhone management tool. And so do you. Backing up and syncing the iPhone data on iTunes is not as smooth as we want it to be. It's secure, no doubt. But it gives us little control over mobile data. Fortunately, there is a faster, simpler, and equally secure way to backup or transfer your iPhone data to your Windows PC or Mac. I'm talking about the DearMob iPhone Manager tool, which has a neat and intuitive interface.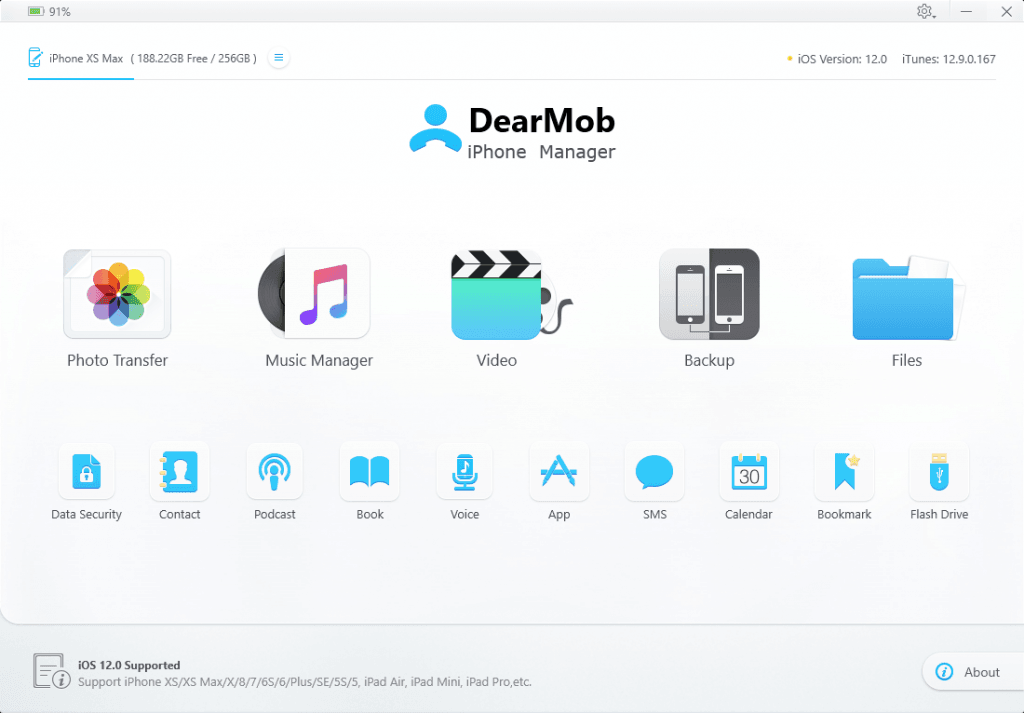 Robinhood 2021 Conference: Cathie Wood discusses her investment process with Lee Ainslie [Exclusive]
ARK Invest is known for targeting high-growth technology companies, with one of its most recent additions being DraftKings. In an interview with Maverick's Lee Ainslie at the Robinhood Investors Conference this week, Cathie Wood of ARK Invest discussed the firm's process and updated its views on some positions, including Tesla. Q1 2021 hedge fund letters, Read More
The DearMob iPhone Manager is more capable than iTunes in many aspects. It allows you to choose precisely what files you want to backup or restore – whether it's photos, videos, music, documents, contacts, books, or other content. It can also backup and restore the content you have purchased through iTunes.
If you ever wished for a cleaner, faster and more capable version of iTunes without any of its limitations, you should give DearMob iPhone Manager a try. Before diving into how to backup or restore your iPhone data, let's first look at what makes DearMob iPhone Manager better than iTunes and other alternatives:
US military-grade encryption
You do not want to compromise your data security for the sake of convenience. You want both convenience as well as security. DearMob offers US military-grade encryption to shield your data. It has adopted 25-bit AES, PBKDF2, 1024-bit RSA, and Argon 2 encryption technologies to keep your data secure.
If you choose to take an encrypted backup of your iPhone data, the encrypted file overwrites the original data to keep it secure even when it's synced with iCloud. You also have the option to use a password while taking the encrypted backup. It means someone with malicious intentions won't be able to decrypt it or restore it unless they have the correct password.
Powerful photo, video, and music management
DearMob iPhone Manager is also a great tool for media management. You can preview and convert HEIC images to JPG for a smooth transfer. It allows you to archive an album or select the photos you don't want and delete them in one go. You have full control over your albums such as Camera Roll, Screenshots, Facebook Photos, selfies, and more.
Music lovers can effortlessly edit, add, or export songs without any loss of quality. It also converts Apple unfriendly formats such as OGG, FLAC, WMA, WAV to MP3/AAC for smooth user experience. You can also create ringtones with iPhone music and then transfer them without iTunes.
What's more, you can use the built-in video manager to transfer and convert even 8K videos. You can also auto rotate videos 90 degrees for full-screen playback on your iPhone or iPad. It is also capable of recognizing videos by codec and converting the unsupported formats.
Fast and seamless data transfer
DearMob allows you to quickly move your photos, videos, and other content between your iPhone and computer. It can transfer as many as 100 4K photos in original quality in just 8 seconds. It helps save some time and give you the much-needed peace of mind.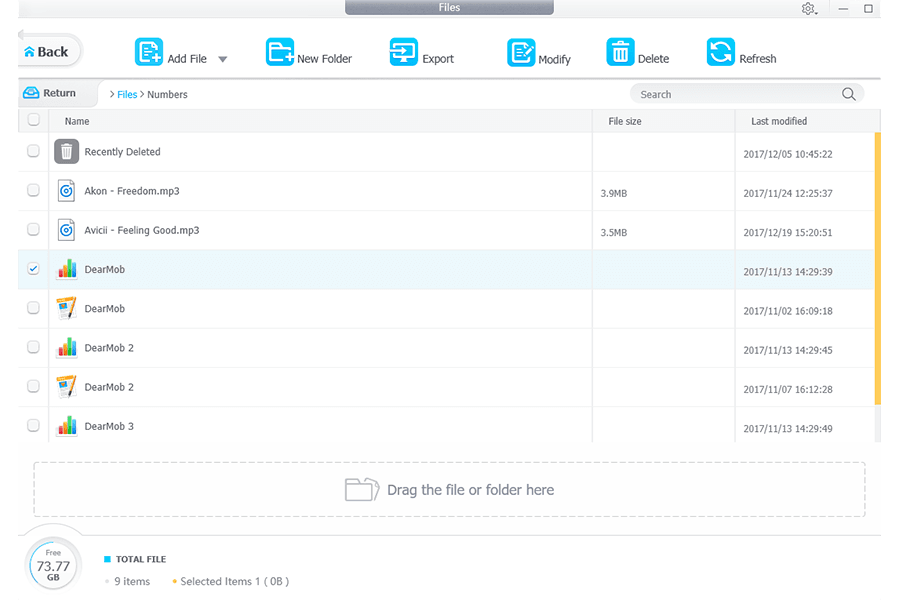 It not only transfers Live Photos between your iPhone and computer but also lets you back up pictures from Instagram, Facebook, WhatsApp, and other sources. You can do all this without even opening the desktop iTunes.
That's not where its capabilities end. DearMob iPhone Manager also has the ability to sync Safari browser bookmarks with other browsers, side-load apps without jailbreaking, delete files, and mount an iPhone or iPad as a USB flash drive. It also supports Calendar management, SMS management, and Podcast management.
How to transfer your iPhone data a computer
Now let's check out how you can take a backup of your iPhone or transfer data to your Mac or Windows PC.
STEP-1. Fisrt, you have to download the Mac or Windows version of DearMob iPhone Manager from their official website, DearMob is giving away this cool app for free for a limited time, or you could go for a lifetime license, which is currently availaible at $39.95 (Reg. $65.95). After you have downloaded it, install the software on your computer and acitvate it with a giveaway license key or a bought one.
STEP-2: Now connect your iPhone or iPad to the computer using an appropriate cable and launch DearMob iPhone Manager app. In just a few seconds, you'll see the software loading up all of your iPhone/iPad data.
STEP-3: Navigate through the library and select the photos, videos, and other content you'd like to export to your computer. You can choose to exclude the trashed and cached files. Want to backup even the trashed items? Just select them.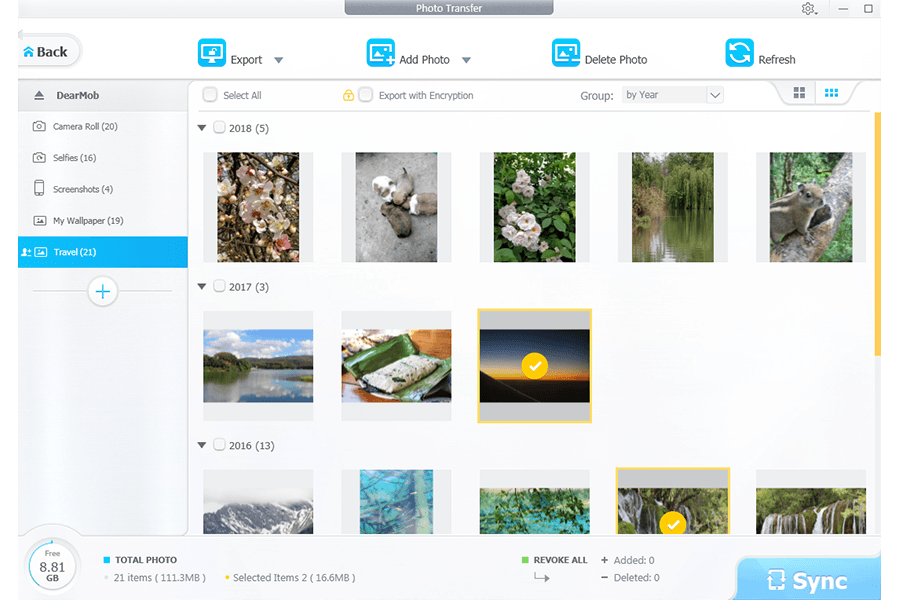 STEP-4: Once you have selected all the photos, videos, messages, music, ringtones, contacts, and other files that you want to backup, click on the Export button and save the files to the location of your choice. That's it.
STEP-5: Now that you've backed up your iPhone/iPad to your computer, you'd want to restore at least some of those photos and videos at some point. If the need to restore ever arises, just connect the iPhone to your computer, launch the DearMob iPhone Manager app, navigate to the relevant folder, and transfer data to your device.
Conclusion
DearMob iPhone Manager is a fast, secure, and versatile tool that allows you to do much more than just backing up and restoring your iPhone data. At just $48 for the 2PCs Life time license, it's a steal, especially considering its superiority over the iTunes. It fully supports the latest iOS 12 software and iPhone XS, XS Max, and iPhone XR.
Disclosure: Please note this is a sponsored post