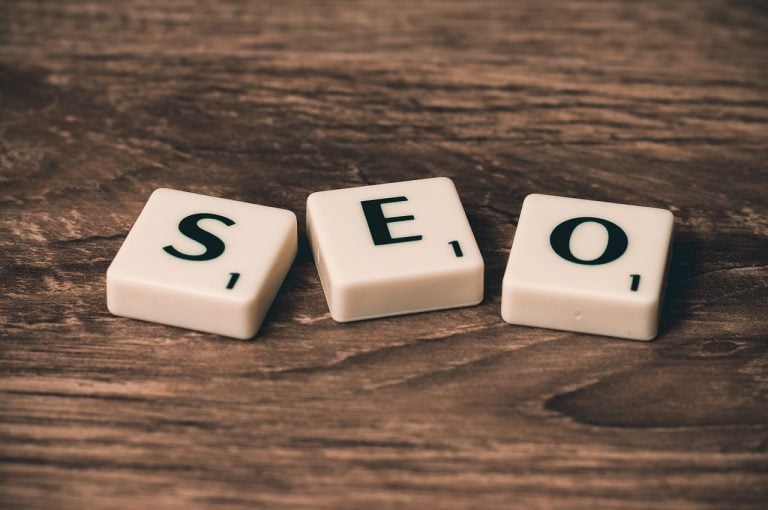 What are the challenges you face while doing SEO?
Project management? Unexpected ranking drops? Opting for the right SEO tools?
Well, the list of the most common SEO problems doesn't end here. There's also something pretty tough for professionals to deal with.
Robinhood 2021 Conference: Cathie Wood discusses her investment process with Lee Ainslie [Exclusive]
ARK Invest is known for targeting high-growth technology companies, with one of its most recent additions being DraftKings. In an interview with Maverick's Lee Ainslie at the Robinhood Investors Conference this week, Cathie Wood of ARK Invest discussed the firm's process and updated its views on some positions, including Tesla. Q1 2021 hedge fund letters, Read More
Q3 hedge fund letters, conference, scoops etc
This is nothing but a scenario which can even end up with tearing your hair out. You've sent your fourth reminder email as many weeks to a client but he/she hasn't responded yet. You aren't able to move forward with your project until they send over some crucial information.
Sounds familiar?
Yes! To deal with unresponsive SEO Clients is a huge problem that people have to often face in SEO marketing. However, it is not that this issue can't be resolved. All that you need to do is just take an extra step and you will end up avoiding such situations.
Reopen Communications With Unresponsive SEO Clients
Following are some of the effective ideas through which you can reopen channels of communication again with an SEO client who's fallen off the map.
Read on
Boost up your sales and marketing connect
You might be feeling offended on your clients for not replying back to your emails and messages but the reason behind their reluctance could be a disconnect between your sales and marketing team.
It can altogether impact client retention approach pretty badly.
A recent study by Kapost states that 65% of sales reps don't get such contents at the right time to send to prospects which can answer their common questions and complaints. When these two departments don't exist on the same page then the SEO Clients suffer. Finally, they lose interest and become unresponsive.
To avoid this problem, you can implement a scoring system while making use of the following possibilities:
This approach can quantify the trick for a 'qualified' sales lead by simultaneously organizing certain activities with a point value. If the action will be more BOFU then the point value will be eventually higher. All these aspects sum up for a significant period of time until they reach up to a certain limit ( decided by your sales team) and are considered qualified for sales contact.
Just like lead scoring, this approach will help you identify where a specific lead is situated in your pipeline.
Once reached up to the sales, the leads remain in a follow-up stage at this stage.
Now, the lead has become a tangible opportunity. This stage represents how much the SEO clients are actually coming close as customers.
Well, this system can prove to be pretty effective as a customer retention process which will let your SEO clients be attentive about you. This approach also ensures that your marketing team knows exactly what are their goals and lets them decide a particular way of determining whether their vision can match the already established sales goals or not.
Don't be impatient (within reason)
It is not necessary that your client has to reply back to you immediately. A quite client who has a complex and huge project to deal with might need some extra time before taking any decision. This is totally fine and you can send a polite follow up in such situations.
Howbeit, you need to keep in mind that the waiting time shouldn't become unreasonable. Moreover, in the meantime when you wait, you can try to build up your roster enough so that if there's a slow week with one client then it shouldn't tank the entire productivity of your agency.
Review your onboarding process
If there are more cases of unresponsive clients with you then it is always recommended to revise your onboarding process. It can altogether change the scenario.
Some of the significant steps to take while doing the revision are explaining what's the achieving capability of your agency, establishing the client's goals, creating a plan and timeline for how you can expect to achieve the goal, deciding how often you will meet your client to discuss the progress and so on.
With this trick, many agencies have succeeded in establishing crystal clear expectations up front. If you could figure out this right idea precisely then you will be able to save a lot of 'what should I do now' headaches down in the road.
Be crisp and concise
Suppose, you have got the habit of sending detailed updates to your SEO clients and you chose lengthy emails, here's the biggest mistake. They might simply get saturated with too much information.
Haven't your client hired you to do the thinking for them?
Hence, any kind of over-communication from your end can give such an impression to him/her that you lack the skills and confidence to do your job.
Make it a point to share your message in a clear, simple, and concise way. It will help your client have a positive impression about yourself and they will consider any kind of communication from you to be serious enough to reply back soon.
Over to You
Don't panic about why your SEO clients are not communicating readily with you. Just take the aforementioned steps and you will definitely end up with great results.
---
Author Bio
Maulik Patel is Founder & Director of ClickMatix.com.au. His passion for helping people in all aspects of online marketing flows through in the expert industry coverage he provides. He is an expert in Web marketing, Search Engine Optimization, Social Media, Affiliate Marketing, B2B Marketing, Online Advertisement of Google, Yahoo and MSN.