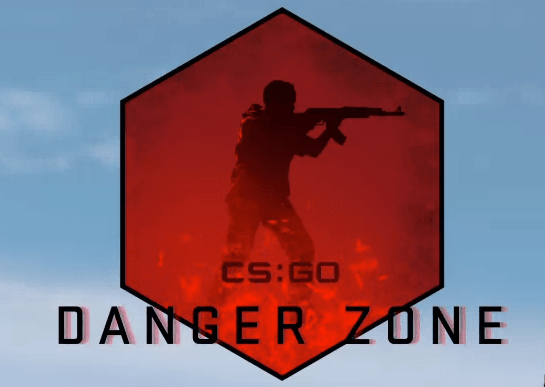 Free-to-play games and battle royale mode are the ingredients of a hit game nowadays, and it seems Valve has realized this. As a result, the  game distributor has teamed up with developer Hidden Path Entertainment have teamed up to make Counter-Strike: Global Offensive (or Counter Strike GO) free to play and add a new battle royal game mode.
Here's what you need to know about Danger Zone
Valve's new battle royale game mode is called Danger Zone. Players enter a match with up to 18 other players, and the last one standing is the winner. Like Fortnite or PlayerUnknown's Battlegrounds (PUBG), Danger Zone also features an ever-shrinking map. The map, which is called Blacksite, is divided into hexagonal zones, and airstrikes occasionally hit each zone on the map.
"Introducing Danger Zone — a fast-paced battle royale game mode built on CS:GO's tactical gameplay where players use their wits, skill, and resources to fight to the finish," the developer said.
Peter Lynch: How Investors Can Find Their Edge
Peter Lynch was one of the best growth investors of all time. As the Magellan Fund manager at Fidelity Investments between 1977 and 1990, he averaged a 29.2% annual return. Q1 2021 hedge fund letters, conferences and more The fund manager's investment strategy was straightforward. He wanted to find growth companies and sit on them Read More
Like other battle royale games, players must search for guns and equipment. Danger Zone also includes packages dropped by drones to help players, which are similar to the supply drops in other battle royale games. One new addition is that players get a tablet which allows them to track deliveries and their opponents' positions.
In addition to fighting each other to be the last one standing, players can also take up missions and rescue hostages on the way to earn cash bonuses. The cash can be used to buy weapons and have them delivered via drones.
Each Danger Zone match lasts about ten minutes. Players have the option to participate individually or in a team of two or three. Taking a cue from Call of Duty's Blackout battle royale mode, Danger Zone gives players more health than standard Counter-Strike: GO matches.
Counter-Strike GO is free to play now
Counter-Strike: GO did cost $15, but now it is free to play. Players now get instant access to "all game modes, matchmaking, and a limited set of item drops and weapon cases." Players who already purchased the game will automatically be upgraded to Prime Status, which costs $15. Prime Status provides access to exclusive souvenir items, item drops, and weapon cases. It also drops players into a special matchmaking pool.
Although it is unlikely that making Counter-Strike: GO free to play and adding a battle royale mode will affect the rankings of Fortnite or PUBG, it could attract some players who are now bored with the other games and are looking for something new.
The free-to-play version of Counter-Strike: GO is now available to download from Steam.
Valve's new revenue-sharing structure
In an effort to woo developers and get more games on its platform, Valve recently announced that it will take a smaller cut of games' revenues after they reach a specific milestone. Valve takes a 30% cut of the revenue each game earns through Steam, a popular storefront for PC games and software.
Valve's 30% cut was not setting well with developers. Many believed the company did not deserve such a big cut, so now Valve has agreed to take less. The company now says its share of each game's revenue will fall to 25% after it crosses $10 million on Steam. The reduce share will be applicable to all revenues higher than $10 million. The cut will fall to 20% after the game hits $50 million in revenue. Valve clarified that revenue includes "DLC, in-game sales, and Community Marketplace game fees."
"Our hope is this change will reward the positive network effects generated by developers of big games, further aligning their interests with Steam and the community," Valve said in a blog post.
The company also updated its confidentiality policy to encourage developers to talk openly about their game sales.
Valve's changes come at a time when it faces several challenges in the marketplace. More and more publishers are launching their own distribution services rather than selling their games via Steam, like Bethesda is doing with Fallout 76 and Call of Duty: Black Ops 4 (offered via Battle.net). Moreover, services like Discord have now started selling games directly to players.