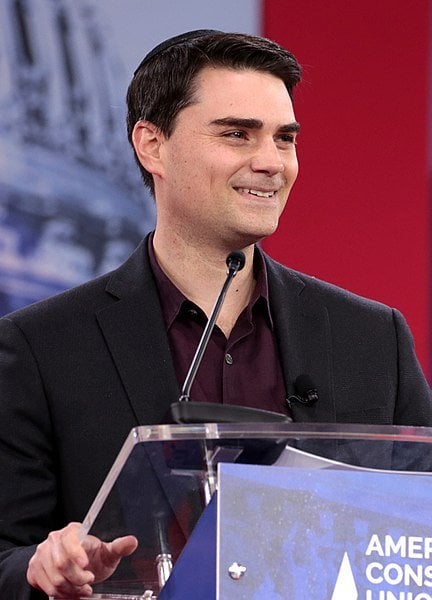 Banned Conservative Speaker Ben Shapiro a Quick Sellout at "GW's Liberal Campus" 
WASHINGTON, D.C.  (Dec. 23, 2018) – Although George Washington University [GWU] is generally considered a very liberal campus with many of its students involved in so-called public justice demonstrations, a planned speaking event –  which cost the student body an estimated $11,000 –  by a conservative who has been banned on many other campuses was sold out without 10 minutes after tickets were made available, notes GWU professor of public interest law John Banzhaf.
Conservative Ben Shapiro – who was recently banned from speaking at Gonzaga University, and other institutes of higher education – will speak at GWU in January to discuss freedom of speech and "stimulate intellectual diversity on GW's liberal campus."
Macro Hedge Funds Earn Huge Profits In Volatile Macro Environment
With the S&P 500 falling a double-digit percentage in the first half, most equity hedge fund managers struggled to keep their heads above water. The performance of the equity hedge fund sector stands in stark contrast to macro hedge funds, which are enjoying one of the best runs of good performance since the financial crisis. Read More
Q3 hedge fund letters, conference, scoops etc
This is not surprising, says Banzhaf, because his university also managed to host a speech without incident by the even more controversial "far-right activist" and "Dangerous Faggot" Milo Yiannopoulos at a time when other universities had banned him from speaking, or experienced riots and other violence when he appeared, said Banzhaf.
This overwhelming interest in hearing Ben Shapiro, an outpouring of interest rarely matched on this campus for even the most sought-after speakers and entertainers, provides a very strong argument for permitting students to at least hear what he has to say, says Banzhaf.
He notes that while the large number of students who so eagerly snatched up tickets might indicate that there are many on what is generally known an overly liberal campus who have conservative leanings, it might also suggest that Ben Shapiro may be met by angry chanting, verbal denunciations, and even some violence when he appears at 6:30 PM Thursday, January 17th at the Betts Theater, 800 21St St NW in Washington DC.
While GWU has generally been respectful of the free speech rights of persons invited to deliver talks on campus, it has all too often been hostile to the free speech rights of its own students, charges Banzhaf.
For example, one GWU law student is now undergoing a secret investigation which could lead to disciplinary action for using the single word "Jew" in a private conversation.  According to the student newspaper, students who say they are afraid to speak out publicly charge that the institution "swept the incident under the rug" "to avoid bad publicity," and that it is now trying to "bury the issue."
In stark contrast, a faculty member at Temple University who made a very public speech which advocated violence, and which was labeled as anti-Semitic, and as calling for the destruction of Israel, will not be disciplined.
Another student who very briefly displayed an ancient religious symbol, which another student briefly mistook for a Nazi Swastika, was immediately suspended and almost expelled, even though a display of a real Nazi swastika has been held to be constitutionally protected speech even when it is designed to cause severe emotional distress when deliberately shown to elderly survivors of Nazi concentration camps.
In another recent incident at GWU, campus police ordered a student to cease flying a Palestinian flag because other students objected, even though undergrads routinely fly all kinds of flags and banners from their dorm windows.
Permitting Ben Shapiro to speak on campus is a good omen for academic freedom at GWU, says Banzhaf, although we will have to wait to see if they subsequently cave in to pressure.
Updated on