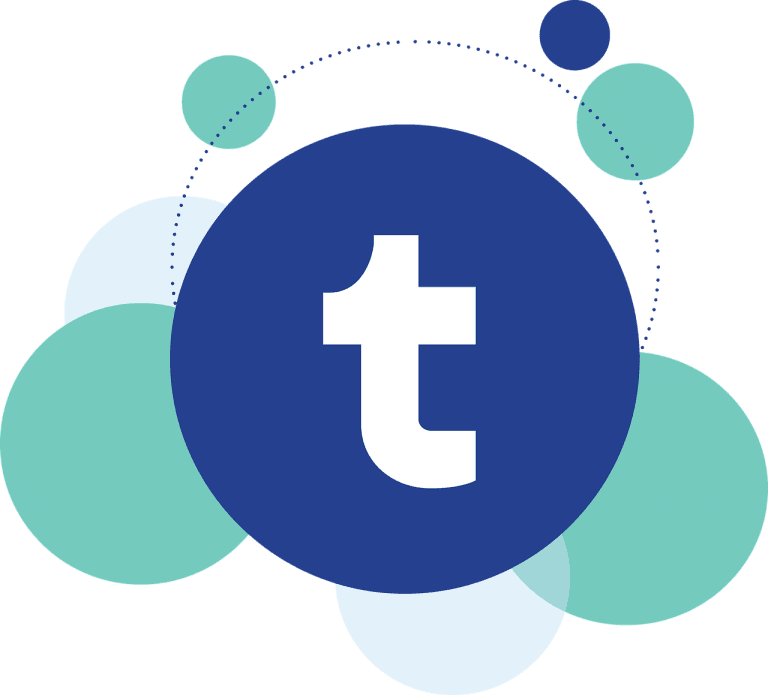 It seems Tumblr is making big changes to its platform after it was kicked out of the App Store over "child sexual exploitation" posts. All adult content on Tumblr will be banned, including pornography.
What's allowed and what's not?
Tumblr announced that it will no longer host images or videos of sex acts or allow images or videos showing "real-life human genitals or female-presenting nipples."
"Starting Dec 17, adult content will not be allowed on Tumblr, regardless of how old you are," the platform said in a blog post.
Star hedge fund macro trader Colin Lancaster warns: Inflation is back
Talk of inflation has been swirling for some time amid all the stimulus that's been pouring into the market and the soaring debt levels in the U.S. The Federal Reserve has said that any inflation that does occur will be temporary, but one hedge fund macro trader says there are plenty of reasons not to Read More
The company said it will still allow non-sexual content, like breastfeeding photos, sex-reassignment surgeries and other "health-related situations." Erotic writing, "nudity related to political or newsworthy speech, and nudity found in art, such as sculptures and illustrations," are also permissible. However, the decision to ban other adult content on Tumblr will disappoint many active communities on the blogging website.
To enforce the new rules, the company will use technology, human moderation and help from community members. All flagged content or accounts which violate the new rules will be set to private, which means only the user who posted it will be able to see it.
Here's why adult content on Tumblr will be banned
In a post to staff titled "A better, more positive Tumblr," CEO Jeff D'Onofrio explained the rationale behind the ban on adult content on Tumblr. He said it will help make "more people feel comfortable expressing themselves." Further, the CEO said they evaluated the pros and cons of allowing adult content on Tumblr. Eventually they decided against allowing it as it gives them the opportunity to create a platform where more people will be comfortable sharing their thoughts freely.
D'Onofrio also noted that many other sites focus on adult content, so Tumblr will focus its efforts on "creating the most welcoming environment possible for our community." Further, the CEO assures users that they will work to be as transparent as possible.
Here's what users have to say
Tumblr's announcement surprised many groups, as it was one of the few social platforms which allowed graphic adult content. Such groups create graphic art or stories based on shows, movies and books. Most of the content is sexual in nature. Such users took to Twitter to express their disappointment, and some even blamed Tumblr's inadequate content policies for the ban.
last year, i wrote about why women feel safe watching porn on tumblr. rip ? https://t.co/TqRtDyukOs pic.twitter.com/BkJPX9ny7A

— Alana Hope Levinson (@alanalevinson) December 3, 2018
Re: Tumblr, can you imagine being so bad at content moderation that literal child porn winds up on your platform and your response is, "Let's ban nipples!"

— Cora Harrington (@lingerie_addict) December 3, 2018
Other groups, including the LGBTQ community, sexual assault survivors and sex workers, will also be hit by the change. It is very possible that the change will drive such users away. If that happens, it wouldn't be the first time. A similar thing happened with LiveJournal about 10 years ago when it banned objectionable content. After this, a large number of users deleted their accounts and moved to other platforms, including Tumblr. Users have plenty of other options this time also, like new platforms such as Pillowfort or more private communities like the chat app Discord.
Is the ban needed?
A few weeks ago, Apple banned the Tumblr app from the App Store over "child sexual exploitation" posts. At the time, Tumblr said it had found and removed content related to child sexual abuse on its platform. The company said such content bypassed its filters. The platform also explained that it compares uploaded images with an industry database. However, the content which appeared on the platform was not in the database, so it made its way onto the platform.
The decision to ban adult content on Tumblr is not solely based on Apple kicking it out of the App Store. In recent months, Tumblr has been aggressive in removing objectionable content. For example, in August, the platform revealed new community guidelines banning hate speech, revenge porn and posts related to school shootings.
After it was founded in 2007, Tumblr became a big hit among young users. Yahoo bought it for $1.1 billion in 2013, and last year, Verizon acquired Yahoo. According to eMarketer, about 21.3 million people in the United States use the platform once a month.
According to a study, about half of Tumblr users see pornography on the platform while browsing. A separate study in 2016 by researchers in Italy found that only 0.1% of users actually post pornographic content on the site. However, 22% of Tumblr users liked or re-blogged such material, while 28% came across such content unintentionally.