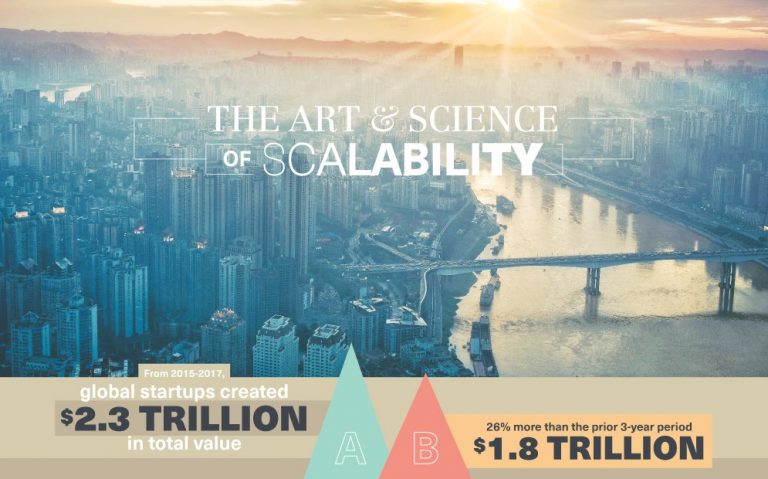 Businesses are built on dreams and great ideas, but oftentimes when people build businesses they forget one crucial component: scalability. Scalable businesses are built to grow, and isn't that the point of starting a business anyway? If you have a startup, small business, or even a business idea, it's time to do a checkup to determine how scalable your business can be when you are faced with rapid growth.

Startups are a major part of the global economy, having contributed $2.3 trillion in total value between 2015 and 2017 alone. The majority of small business owners – 88% – say they would like to increase their revenues next year, but there can be some serious roadblocks to scaling up. Very small businesses struggle with:
London Value Investor Conference 2022: Chris Hohn On Making Money And Saving The World
Chris Hohn the founder and manager of TCI Fund Management was the star speaker at this year's London Value Investor Conference, which took place on May 19th. The investor has earned himself a reputation for being one of the world's most successful hedge fund managers over the past few decades. TCI, which stands for The Read More
[REITs]
Q3 hedge fund letters, conference, scoops etc
50% hiring new employees
48% increasing profits
41% growing revenue
38% cash flow
Some of the things preventing this growth are ingrained in the design of the business, but the good news is that they can be retooled with an eye on future growth. Your business may not be scalable if you are still trying to do it all yourself, if your systems aren't designed for growth, or if your operating costs increase as your sales increase. In order to handle an increased market demand and take on new customers, you have to make some adjustments to your business model, starting with delegating some of the things that are taking up your time.
The biggest thing that people are doing that they shouldn't be is handling payroll. Unless your business is an accounting business, you need to hand that off to the professionals. Trying to do too much yourself can lead to decision fatigue – it can actually affect other parts of your business when you don't allow yourself the mental capacity to make critical decisions because you are occupying your mind with things outside your core mission.
Learn to delegate things to your employees, as well. Having to have a say over every little thing that happens in your company takes up a lot of your time, and your time is best spent doing what you do best instead of micromanaging your employees. You should also look at hiring freelancers or agencies to do things like marketing and managing your website, again, unless those are the core competencies of your actual business.
Learn more about the art and science of scalability from this infographic. Is your business ready to grow?

Updated on