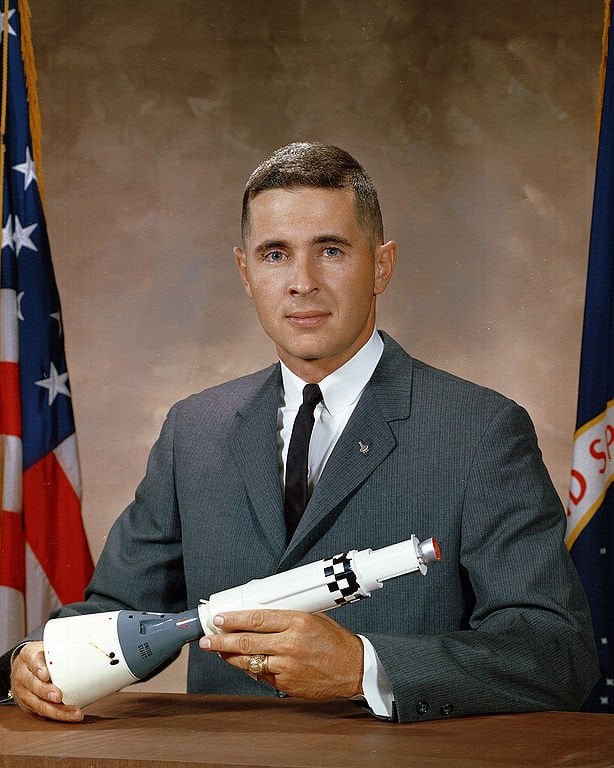 NASA has long been exploring other worlds with the goal of eventually sending astronauts back to the moon and even to Mars for the first time. However, Apollo 8 astronaut Bill Anders told BBC Radio 5 Live that sending astronauts to Mars is "almost ridiculous."
Anders was the lunar module pilot on NASA's Apollo 8 mission and one of the first astronauts to orbit the moon. On Wednesday in the interview with BBC Radio 5 Live, he also said sending manned mission to Mars would be "stupid."
It's no secret that NASA has been working on new technologies capable of sending astronauts to Mars on an expedition. The U.S. space agency is even planning its first mission to the Red Planet, which is slated for some time in the2030s. However, the Apollo 8 astronaut doesn't think the general public is interested in such a revolutionary trip.
These Are John Buckingham's Stock Picks For 2021
The economy remains in distress, although there are signs of recovery underway. John Buckingham of Kovitz, editor of The Prudent Speculator newsletter, has found that value stocks typically outperform coming out of economic downturns. Thus, he argues that this is an excellent time to be a value investor. Q4 2020 hedge fund letters, conferences and Read More
"What's the imperative? What's pushing us to go to Mars," 85-year-old Anders told BBC Radio 5 Live. "I don't think the public is that interested."
However, he added that he supports NASA's efforts to send rovers to explore the Martian soil and learn more about the Red Planet rather than sending astronauts to Mars. He believes such missions are "much cheaper."
NASA managed to land its InSight spacecraft on Mars recently after its long trip from Earth. The spacecraft was designed to listen for "marsquakes," and it successfully placed its seismometer on the planet's surface this month. NASA has also been listening to the winds on the Red Planet and has received several images from the spacecraft.
NASA is ambitious about returning to the moon first before embarking on a trip to Mars. The space agency told the BBC that it was "leading a sustainable return to the moon, which will help prepare us to send astronauts to Mars."
"That also includes commercial and international partners to expand human presence in space and bring back new knowledge and opportunities," NASA said in a statement to the BBC.
Anders was part of the manned crew which launched in December 1968. It was the first manned mission to leave low Earth orbit, travel to the moon and return safely. He also said that NASA has changed in the decades since their voyage.
"NASA couldn't get to the moon today," the Apollo 8 astronaut told BBC Radio 5 Live. "They're so ossified… NASA has turned into a jobs program… many of the centers are mainly interested in keeping busy and you don't see the public support other than they get the workers their pay and their congressmen get re-elected."
Frank Borman, one of Anders' crewmates on the Apollo 8 mission, also spoke to BBC Radio 5 Live and shared his two cents about the space agency.
"I'm not as critical of NASA as Bill is," Borman said. "I firmly believe that we need robust exploration of our Solar System and I think man is part of that."