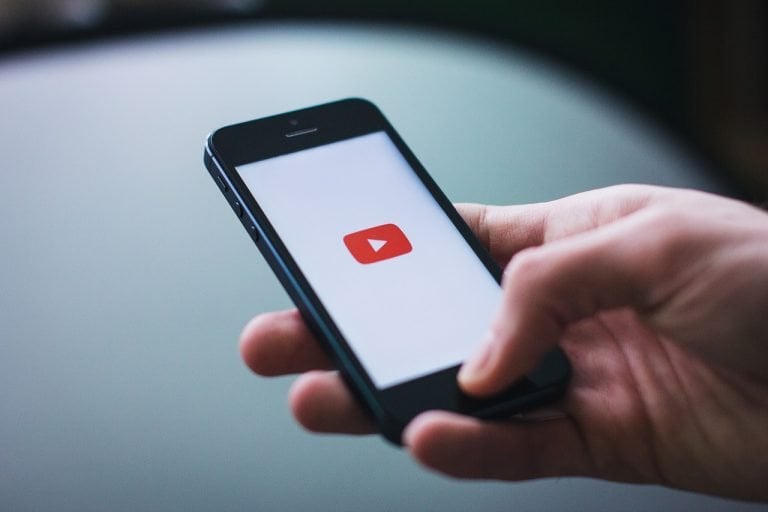 YouTube quietly rolled out a new free movie service last month that almost no one noticed. The streaming service added free, ad-supported movies to its "Movies & Shows" section in October, allowing users to watch full movies for free.
Free movies on YouTube – good for all
The list of free movies on YouTube includes about 100 titles like Legally Blonde, Agent Cody Banks, the Pink Panther series, the Rocky series and the original Terminator. The only drawback of the service is that users will have to sit through commercial breaks, according to AdAge.
YouTube has added a "Free to watch" option on its Movies & Shows section. Along with the commercial interruptions, users could also notice occasional pop-up banner ads. Prior to this, YouTube only allowed users to buy movies and TV shows, similar to how one can rent or purchase content on other streaming platforms like Apple's iTunes or Amazon Video.
Carlson Capital Thinks The SPAC Boom May Be Over [Q1 Letter]
Carlson Capital's Black Diamond Arbitrage Partners fund added 1.3% net fees in the first quarter of 2021, according to a copy of the firm's March 2021 investor update, which ValueWalk has been able to review. Q1 2021 hedge fund letters, conferences and more At the end of the quarter, merger arbitrage investments represented 89% of Read More
"We saw this opportunity based on user demand, beyond just offering paid movies. Can we do ad-supported movies, free to the user?" Rohit Dhawan, YouTube's Director of Product Management, told AdAge.
Dhawan noted that the free movies on YouTube are also a good opportunity for advertisers. The executive hinted that going forward, the platform could even come up with a service that allows an advertiser to sponsor individual movies.
Further, AdAge notes that such an arrangement would help YouTube to attract the advertisers that are reluctant to advertise alongside the user-uploaded videos, especially after the incidents where ads were shown beside videos promoting hate speech. Sponsoring a movie would be a safe place for the advertisers, keeping them away from any unforeseen controversies.
Others in race as well
The free movies on YouTube follow a similar service from Roku that was started last year. The service – dubbed as Roku Channel – offers a free collection of movies. Since the launch last year, Roku has been adding new content to the channel, including news from ABC News, Cheddar, Newsmax, Newsy and more. Roku Channel also allows users to stream entertainment and live sports.
Walmart also offers a similar service via Vudu. The retailer even teamed up with MGM to bring new content for the service. Amazon is also reportedly working on a similar service.
Despite the presence of big names in the market, YouTube enjoys a big advantage over the others – its massive user base. YouTube is enjoyed by about 1.9 billion users per month. According to the streaming site, about 20% of the users access the platform from their smart TVs.
So, offering free movies on YouTube would not only bring a new audience to the site but also more ad revenue as well. Along with YouTube, such a move could benefit Hollywood as well, as they get one big platform to monetize their old movies.
EU's proposed copyright regulation – financially impossibly
In separate news, YouTube CEO Susan Wojcicki again criticized the European Union's proposed copyright directive. Wojcicki, in a blog post, notes that it is impossible for the platform to comply with the proposed regulations. The EU's proposed regulations focus on stricter copyright infringement enforcement, putting the onus of responsibility on the platform instead of the user.
According to Wojcicki, YouTube lacks the technical and financial capabilities to comply with the proposed regulations. She argues that the proposed regulations are unfair to the platform as over 400 hours of video is uploaded on YouTube every minute.
Using an example of the "Despacito," the most watched video on the platform, she said the video "contains multiple copyrights, ranging from sound recording to publishing rights."
Further, Wojcicki noted that though the company has licensing agreements with most of the related entities, some of the rights holders are unknown. If the EU's new proposed regulations come into effect, YouTube will have to block all such videos.
"Multiply that risk with the scale of YouTube, where more than 400 hours of video are uploaded every minute, and the potential liabilities could be so large that no company could take on such a financial risk," Wojcicki said.
Lately, YouTube has ramped up its effort to get support against EU's copyright directive. YouTube's creators account on Twitter has posted several videos from the creators raising a voice against the regulations. Moreover, a new site was launched last month, informing users about the new directives.