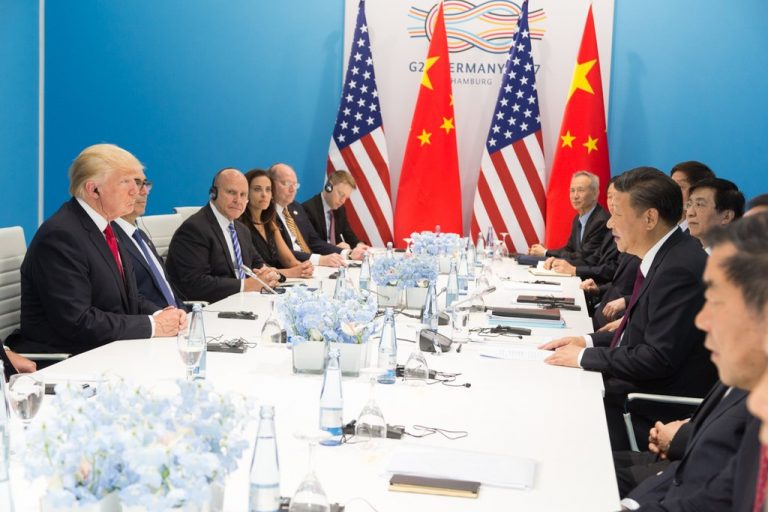 "I don't know if people really realize the possible consequences – the impact, the negative impact – if there is such a decoupling," Cui Tiankai China's ambassador to the United States said to Reuters prior to heading to Buenos Aires, Argentina for this weekends G20 summit.
He would also add that China is hoping for a deal to ease or end the ongoing trade war between the two countries.
Tiankai Draws Parallels To 1930s
"The lessons of history are still there. In the last century, we had two world wars, and in between them, the Great Depression. I don't think anybody should really try to have a repetition of history. These things should never happen again, so people have to act in a responsible way," Tiankai would continue.
Alluvial Fund May 2021 Performance Update
Alluvial Fund performance update for the month ended May 2021. Q1 2021 hedge fund letters, conferences and more Dear Partners and Colleagues, Alluvial Fund, LP returned 5.4% in May, compared to 0.2% for the Russell 2000 and 1.0% for the MSCI World Small+MicroCap . . . SORRY! This content is exclusively for paying members. SIGN UP Read More
He would use the tariff wars of the 1930s, which led to tensions and a cooling off of global trade as the main reason for World War Two which resulted in the deaths of millions in the 1940s.
"We are against any trade war," he stated while adding China would "fight to safeguard our own interests."
"We believe that the key to a negotiated solution to the trade issues is a balanced approach to the concerns of both sides and honestly so far I have not seen sufficient response from the U.S. side to our concerns," he would state to Reuters.
US Federal Reserve Issues Warning Over Trade War
Earlier this week Value Walk analyzed data concerning the negative effects of the ongoing trade war with China, that will escalate on January 1, 2019, unless the two sides reach an agreement. On Thursday the federal reserve minutes from their Nov. 7 – Nov. 8th meeting were made public and relayed concern over the current trade war began by United States President Donald Trump. According to the reserve minutes, tariffs and debt were the most frequently mentioned items of concern.
From the minutes:
Participants observed that growth in business fixed investment slowed in the third quarter following several quarters of rapid growth. Some participants pointed to anecdotal evidence regarding higher tariffs and uncertainty about trade policy, slowing global demand, rising input costs, or higher interest rates as possible factors contributing to the slowdown. A couple of others noted that business investment growth can be volatile on a quarterly basis and factors such as the recent cuts in corporate taxes and high levels of business sentiment were expected to support investment going forward.
"Contacts in many Districts indicated that input costs had risen and that increased tariffs were raising costs, especially for industries relying heavily on steel and aluminum. In a few Districts, transportation costs had reportedly increased. Some contacts indicated that while input costs were higher, it appeared that the pass-through of these higher costs to consumer prices was limited," the report reads.
The report would also directly speak on the trade tension between the United States and China:
The manager also reviewed recent developments in global markets. In China, investors were concerned about the apparent slowing of economic expansion and the implications of continued trade tensions with the United States. Chinese stock price indexes declined further over the intermeeting period and were off nearly 20 percent on the year to date. The renminbi continued to depreciate, moving closer to 7.0 renminbi per dollar–a level that some market participants viewed as a possible trigger for intensifying depreciation pressures. Anecdotal reports suggested that Chinese authorities had intervened to support the renminbi.
War Is An Unlikely Result Of Current Trade Tensions
"This is very dangerous, this is like playing with fire," Cui stated to Reuters when asked if the $1.15 trillion of US Treasury debt would be used as an economic weapon during current trade tensions. He would tell the outlet that China does not wish to destabilize global markets.
However, his earlier statements concerning World War Two were a clear political tactic. The global fallout from World War One; including the rise of national fascist parties in Italy and Germany, failure of the League of Nations, western powers attempting to appease Adolph Hitler, and the failure of the Treaty of Versailles led to war. The exclusion of those factors is an attempt to use fear for China's diplomatic favor.
President Trump seems unclear on how he will approach the G20, "I don't know that I want to do it," Trump told reporters prior to leaving for the summit. "Because what we have right now is billions and billions of dollars coming into the United States in the form of tariffs or taxes, so I really don't know. Frankly, I like the deal we have right now."
However, all credible data points to both China and the United States to not benefiting from the trade war. Small businesses, corporations, and farms within the US are all taking a severe hit due to the President's unilateral policy.