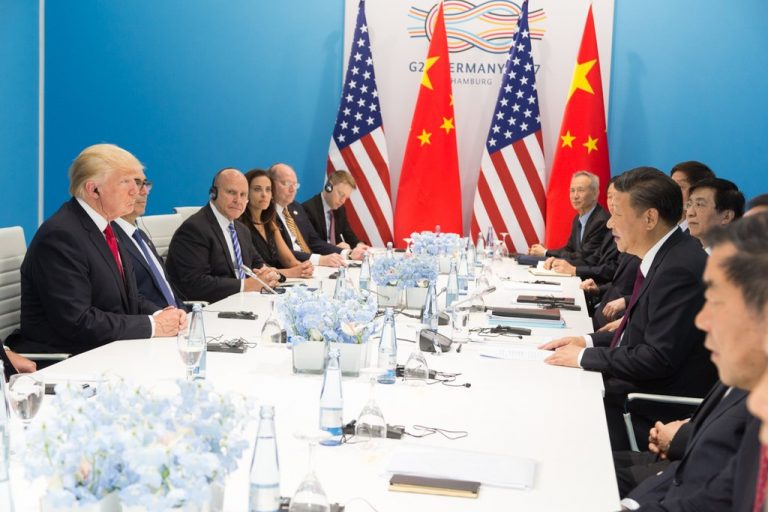 Much attention has been paid to the likely losers in the US-Sino trade war — which include almost the entire world — but it's not all bad news. Even though the trade war is generally a losing proposition for the global economy, a few smaller countries stand to gain from the dispute. Among the probable beneficiaries is Pakistan, which is badly in need of a financial pick-me-up right about now.
Potential beneficiaries from the US-Sino trade war
Nomura analyst Rob Subbaraman and team analyzed the approximately 7,700 products on the tariff lists to identify countries which stand to benefit from the US-Sino trade war. They believe Malaysia will benefit the most from import substitutions by both China and the U.S. Pakistan, Japan, Thailand and the Philippines are also expected to benefit.
They expect Vietnam to benefit the most from China-based companies diverting production or investment from China to dodge the higher tariffs. Other beneficiaries in this category are believed to be Malaysia, Singapore and India.
David Abrams Explains How To Value Stocks
Continued from part one... Q1 hedge fund letters, conference, scoops etc Abrams and his team want to understand the fundamental economics of every opportunity because, "It is easy to tell what has been, and it is easy to tell what is today, but the biggest deal for the investor is to . . . SORRY! Read More
To come up with crude estimates for the impacts of the US-Sino trade war, the Nomura team started with the tariff lists announced by both countries. The U.S. announced three separate lists covering $34 billion, $16 billion and $200 billion worth of imports from China. The total list covers nearly 3,500 products, according to Nomura. China announced three lists covering $34 billion, $16 billion and $60 billion in imports from the U.S., covering more than 4,200 products.
Cotton yarn is Pakistan's leading product
The Nomura team also identified the products each company produces which could benefit the most from the US-Sino trade war. In Pakistan, they expect sales of cotton yarn to increase the most. They explain that last year, 35.4% of China's imports from Pakistan were cotton yarn.
This strong historical link is one reason they expect Pakistan to see its cotton yarn imports to China increase dramatically. The Nomura team explained that in cases in which China or the U.S. was not already importing a product from a country, it will take a long time for new a trade relationship to be established.
In addition to cotton yarn, the Nomura team also expects Pakistan imports of fish, medical instruments and appliances, clothing accessories and copper to increase, thanks to the US-Sino trade war. Here are the top products based on their importance for Pakistan's economy:
Cotton yarn, 0.3% of GDP
Fish, 0.1% of GDP
Medical or dental instruments and appliances, 0.1% of GDP
Clothing accessories, 0.1% of GDP
Copper, 0% of GDP
Apparel, 0.1% of GDP
Flours, meals and pellets
Leather, 0% of GDP
Plastics, 0% of GDP
Salt, 0% of GDP
Cotton, 0% of GDP
Cereals, 0.5% of GDP
The Nomura team also emphasized that the benefits Pakistan will likely see from the US-Sino trade war are probably mostly on the China side. In fact, they expect Pakistan to benefit the most from China's substitutions for U.S. imports.
They don't expect the U.S. to increase its imports from Pakistan in meaningful amounts.
Another reason Pakistan could win in the US-Sino trade war
One side issue for Pakistan which was outside the scope of the Nomura team's study is Islamabad's desperate need for cash. Pakistani officials have been in talks with the International Monetary Fund for what would be the nation's second bailout in five years. However, Islamabad has been unable to reach an agreement with the IMF thus far.
Although it doesn't sound like the bump Pakistan could get from the US-Sino trade war will be anywhere near enough to help with the nation's debt problems, every little bit can help. The Pakistani central bank saw its foreign reserves decline to $8.1 billion last month, which was the lowest level in four years. Meanwhile, the nation's current account deficit rose to approximately $18 billion.
This article first appeared on ValueWalkPremium