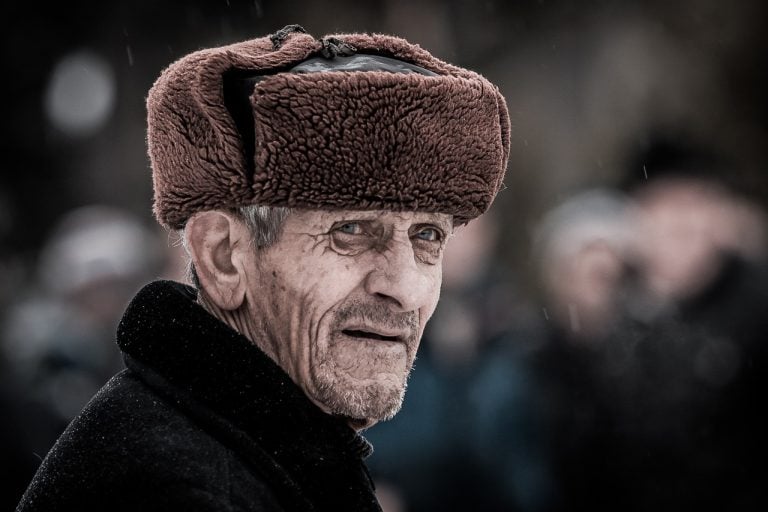 "At checkpoints, reinforced control measures are being implemented. Today, the entry of foreigners, especially citizens of the Russian Federation, is limited. Citizens of the Russian Federation aged from 16 to 60 years old are not allowed to pass, male persons," Ukrainian Head of the State Border Service stated according to a press release from the Ukrainian government website.
"Do I understand correctly that these are measures that prevent the Russian Federation from forming units of private armies here, that are in fact members of the armed forces of the Russian Federation, and do not allow them to carry out operations, that they were trying to conduct in 2014?" Ukrainian President Petro Poroshenko asked, to which he received an affirmative answer.
Poroshenko's Gameplan
Ukraine has imposed a restriction on the entry of citizens of the Russian Federation aged 16 to 60, so that the Russian Federation has not formed the detachments of "private" armies in Ukraine, which are actually representatives of the Russian armed forces. In order not to give the Russians to carry out the operations they had planned back in 2014.

ValueWalk's August 2021 Hedge Fund Update: Point72 Suffers Loss; Hedge Fund Assets Hit $4 Trillion

Welcome to our latest issue of ValueWalk's hedge fund update. Below subscribers can find an excerpt in text and the full issue in PDF format. Please send us your feedback! Featuring Point72 Asset Management losing about 10% in January, Millennium Management on a hiring spree, and hedge fund industry's assets under management swell to nearly Read More
President Poroshenko announced through a tweet on Friday. The decision comes after he introduced martial law following the events of last weekend between Russia and Ukraine.
Within Ukraine, some lawmakers and human rights activists have called the move a 'threat to democracy' theorizing Poroshenko is using the situation as an effort to help him in upcoming elections in March. Yulia Tymoshenko of the Fatherland party is currently favored to win, she came in second to Poroshenko in the 2014 presidential elections.
The ban on Russian males from temporarily entering Ukraine may earn him favor among hardliners who want to see the Head of State exhibit strength when dealing with Russian President Vladimir Putin. The action comes after President of the United States Donald Trump announced he was canceling a meeting with Putin on Saturday at the G20 summit in Argentina.
"This is how great leaders act!" Poroshenko exclaimed on Twitter in response to President Trump's announcement. The tweet is peculiar when considering the numerous over channels Putin and Trump could use for communication, Trump's unpopularity with leaders on the international stage, and how over the top it seems in response to the current circumstances his country is in.
While the ban on Russian males may raise tensions due to Russian citizens being unable to travel to Ukraine to see family members, Russia's RIA news agency cited politician Frants Klintsevic as saying Russia would not respond with a counter-ban. The Guardian reports, exceptions will be made in cases of funerals.
What's Next
As reported by ValueWalk earlier in the week, President Poroshenko is relying on NATO and the United Nations to pressure Putin into backing down in the Black Sea. Poroshenko has also directly called on ally Germany to assist in the recovery of naval ships and the release of Ukrainian military personnel, "In a separate development, the three commanders of the Ukrainian vessels captured in the Kerch strait last weekend were being transferred to Moscow," according to reports from the Guardian.
It would seem the situation remains fluid, especially with the unpredictability of President Trump and President Putin's boldness.