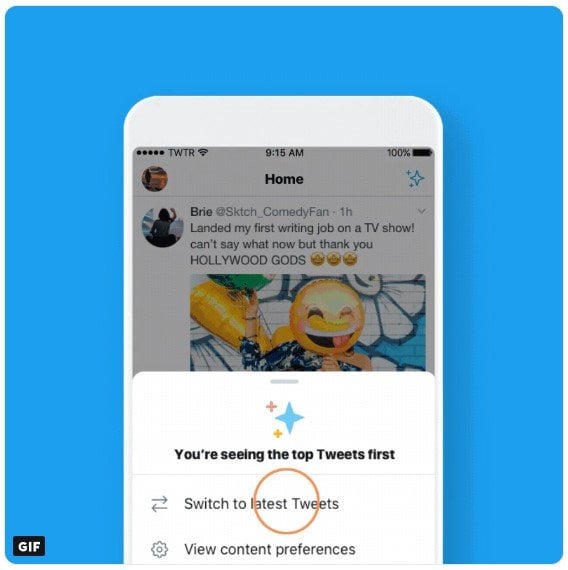 Twitter is making its network more user-friendly by changing one of its most important features. The ability to order tweets chronologically is currently buried in the settings, so Twitter wants to make it easier for users to find it. The first step is adding a test button for some users on the home screen. The new Twitter test button will be available to a number of iOS users and company employees starting on Wednesday, the company tweeted.
@Twitter employees: this is now on for 100% of you, in production and earlybird. Please play with it! pic.twitter.com/luI2Qh97Qy

ADW Capital's 2020 letter: Long CDON, the future Amazon of the Nordics

ADW Capital Partners was up 119.2% for 2020, compared to a 13.77% gain for the S&P 500, an 11.17% increase for the Russell 2000, and an 8.62% return for the Russell 2000 Value Index. The fund reports an annualized return of 24.63% since its inception in 2005. Q4 2020 hedge fund letters, conferences and more Read More

— jack (@jack) November 1, 2018
4/ So, we're working on providing you with an easily accessible way to switch between a timeline of Tweets that are most relevant for you and a timeline of the latest Tweets. You'll see us test this in the coming weeks.

— Twitter Support (@TwitterSupport) September 17, 2018
Twitter announced last month that users will be able to un-check the most popular posts and show a raw reverse chronological feed of tweets by people they follow. The feature can be checked in a Twitter icon at the top where the menu which allows you to switch between the top tweets and the latest tweets appears.
We want to make it easier to toggle between seeing the latest tweets the top tweets. So we're experimenting with making this a top-level switch rather than buried in the settings. Feedback welcome.. what do you think? https://t.co/bBUw4gkBz8

— Kayvon Beykpour (@kayvz) October 31, 2018
In 2016, Twitter started shifting to algorithmically-sorted timelines based on the content users engage with. The new Twitter test button will allow a small number of users to see tweets chronologically with just one tap. There are a lot of reasons one would want to switch, like following breaking news, political debates or a sports game.
It isn't clear yet whether timelines will revert back to ordering by top tweets once the app gets closed. That could can be extremely annoying and frustrating for day-to-day users who want to view everything chronologically all the time.
In response to this question, Twitter told TechCrunch that it is testing out several different duration options for the setting, which is based on a user's activity levels to determine which times work the best. For example, there is an optional version that would switch the setting back to the top tweets after the user is inactive for a day. Users who've been inactive long enough will be reverted back to the default setting so they don't end up stuck in chronologically-sorted tweets that are harder to follow. After going back to the app and catching up on all the popular tweets, users with access to the Twitter test button on the home screen will be able to return to chronological order.