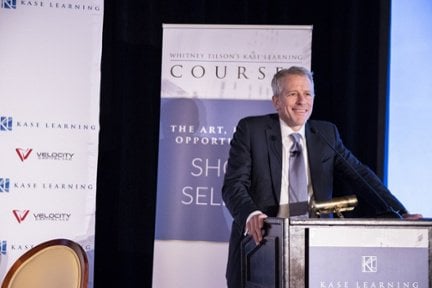 Whitney Tilson email to investors offering big discount on Kase Learning Shorting Conference, which is 1 week from today.
Dear friends,
Our next conference on short selling is coming up only one week  from today!
Hedge fund managers present their best ideas at Robinhood [In-Depth]
The latest Robinhood Investors Conference is in the books, and some hedge funds made an appearance at the conference. In a panel on hedge funds moderated by Maverick Capital's Lee Ainslie, Ricky Sandler of Eminence Capital, Gaurav Kapadia of XN and Glen Kacher of Light Street discussed their own hedge funds and various aspects of Read More
We got an amazing response to our first kase learning one in May, and this one promises to be even better, so I hope you can join us, either in person or via livestream (a new option at a much lower price).
Q3 hedge fund letters, conference, scoops etc
To that end, I'd like to offer a huge discount, which is good only until Friday: the current price for attending either in-person or via livestream is $2,495, but for folks on this email list we are offering a 10% discount for in-person   and  livestream. Just use discount codes VW10, respectively, when you register at: www.kaselearning.com/short.
We're returning kase learning to the same venue, the NY Athletic Club, with a similar format, but slightly longer 20-minute speaking slots to allow for questions after each presentation. We're encouraging every speaker to share at least one actionable idea.
As in May, over the course of the day 16 of the world's smartest short sellers will pitch their current favorite ideas. The best kase learning speakers are returning, including Carson Block, Ben Axler, Sahm Adrangi, Gabriel Grego (who exposed the fraud at Folli Follie; the stock was halted two weeks later; he promises to expose an even bigger fraud this time), Chris Brown (Energous) and Victoria Hart (jeweler Pandora), both of which have been cut in half.
In addition, at kase learning there will be a dozen new speakers including Fraser Perring of Viceroy, who took down Steinhoff, Europe's largest fraud; Dan David of GeoInvesting, who blew the whistle on numerous reverse merger China frauds and stars in The China Hustle; Anne Stevenson-Yang of J Capital Research; and veteran short sellers David Berman, Keith Rosenbloom, Matt Kliber and Matt Earl. The full list of speakers is at: www.kaselearning.com/short.
Use coupon codeVW10 for a 10% discount at kase learning
As an added benefit, we will make a recording of the entire Kase learning event available to all registrants soon afterward.
It's going to be an incredible day – I hope to see you there!
Sincerely yours,
Whitney Tilson
Founder and CEO, Kase Learning