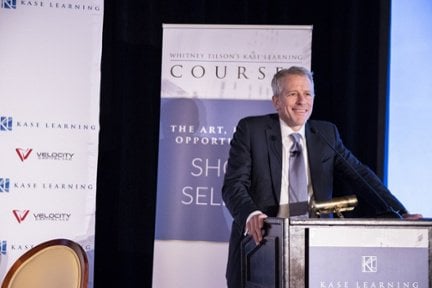 Whitney Tilson's email to investors shorting conference program guide; Cory Johnson on shorting; Facebook on CNBC; The Edge conference; Daily Journal mtg 2/14/19; China; dinar scam.
1) We've just published the program guide for our shorting conference, which has the agenda for the day and the bios of all of the amazing speakers – click here to see it.
Hedge fund managers present their best ideas at Robinhood [In-Depth]
The latest Robinhood Investors Conference is in the books, and some hedge funds made an appearance at the conference. In a panel on hedge funds moderated by Maverick Capital's Lee Ainslie, Ricky Sandler of Eminence Capital, Gaurav Kapadia of XN and Glen Kacher of Light Street discussed their own hedge funds and various aspects of Read More
Q3 hedge fund letters, conference, scoops etc
It's taking place at the NY Athletic Club a week from Monday on Dec. 3, so register now to attend in person or watch the livestream (all registrants will also have access to a video of the entire day, which we'll post shortly afterward).
Our huge discount offer is valid until Friday: the list price is $2,495, but for folks on this email list we are offering a 10% discount for in-person  or the livestream. Just use discount codes VW10, respectively, when you register at: www.kaselearning.com/short.
It's going to be an incredible day – I hope to see you there!
2) Speaking of short selling, I did a 77-minute webinar on Monday with an industry veteran, my friend Cory Johnson (bio below), during which he gave a presentation on short selling and then took questions. It was for alumni of Kase Learning seminars and webinars, but Cory gave me permission to share it publicly, so here is the link to watch it.
Cory Johnson  is an American journalist. He is the founding editor-in-chief of the hip-hop basketball magazine SLAM. He later became an editor of Vibe magazine before helping found TheStreet.com as a reporter and eventual West Coast bureau chief.
He is currently the chief market strategist for Ripple, a digital payments solution company that utilizes blockchain technology. He was the Silicon Valley correspondent for CNBC business news and co-host of Bloomberg West with Emily Chang where they discussed the tech sector. Johnson also covered internet companies, social media, cloud computing, and various other developments in technology, media, and entertainment. Prior to working for Bloomberg in October 2010, Johnson was a hedge fund manager and private investor. He worked for Kingsford Capital Management and also as an analyst for Cannell Capital LLC, where he focused his efforts on value investing, short selling, forensic accounting, and covered equities in technology, industrials, oil and gas, and other sectors. Johnson is also a member of Investigative Reporters and Editors.
3) I was on CNBC this morning, discussing why I think Facebook's stock is a buy, despite being appalled by Zuckerberg and Sandberg's arrogant, devious and obtuse behavior.
4) I'm going to be attending a small half-day conference for charity in NYC next Wed. (11/28): The Edge Conference: How to Exploit the Value in Spinoffs. Highlights include:
The Edge's updated and exclusive data on their 20-year study with Deloitte into the Spinoff space and where the facts point to invest;
Unique insight into how investors from a Special Situation and Activist strategy approach Spinoffs, including a Q&A;
Live global investment ideas from top fund managers and professionals;
A top academic's view on how to approach today's markets with a Special Situation theme;
The outlook on the calendar for Spinoffs and ones to watch from The Edge.
You can register here. There's no fixed fee – just a requested donation to charity (100% of the proceeds go to The Alzheimer's Association).
5) I just learned that Charlie Munger has set the date for his Daily Journal annual meeting in Los Angeles: it will be on Valentine's Day, Feb. 14, 2019. It starts at 10:00am and usually ends around 12:30, so it can be done as a day-trip from NYC. You do not have to be a Berkshire or Daily Journal shareholder to attend. It's like a mini-Berkshire meeting, with ~1,000 die-hard Munger fans, so there's a good chance you can ask a question if you want. I never miss it!
6) I really enjoyed this multi-part NY Times series on the one of the most important, remarkable events of all time, the rise of China's economy over the last few decades:
The Land That Failed to Fail
The American Dream Is Alive. In China.
How China Walled Off the Internet
How China Took Over Your TV
The World, Built by China
How China Is Rewriting Its Own Script
7) For once, a scam that doesn't appear to involve Trump directly – just scammers using his name… Trump Fans Sink Savings Into 'Iraqi Dinar' Scam. Excerpt:
Trump supporter Hayes Kotseos runs a North Carolina pool-maintenance company, but she's got a side bet that she thinks might make her fabulously wealthy: the Iraqi dinar.
The currency is nearly worthless outside of Iraq, but Kotseos bought millions of dinars in April, after watching a video of President Trump at a 2017 press conference. In the clip, Trump says, with characteristic vagueness, that all currencies will soon "be on a level playing field."
In reality, Trump was talking about trade imbalances with China. But like other Trump supporters who have fallen into the dinar investment scam, which has existed since at least 2012, Kotseos interpreted Trump's rambling statement as proof that the Iraqi dinar would soon be worth as much or even more than the dollar, making anyone who had been smart enough to buy in early a millionaire.
"I love my president, and I was like, 'Oh my God,'" Kotseos told The Daily Beast.
The purchase, Kotseos said, cost her and her husband somewhere between $5,000 and $10,000, counting the cut to the company that sold them the dinars. Two of her adult children have bought millions more dinars, too.
Like other investors in the incredibly long-shot dinar scheme, Kotseos hopes that Trump and the Iraqi government will somehow "revalue" or "RV" the currency, boosting its current value of less than $0.001 to $3 or $4.
Dinar promoters have claimed that near-mythical event will occur for nearly a decade. But if it does it would theoretically make a millionaire of anyone with the foresight to put just a few thousand dollars into dinars.
…The dinar scam has become particularly Trump-centric since 2015, over rumors that Trump has personally invested in the dinar (there's no evidence that he actually does). Search-engine searches related to Trump and the dinar have shot up, according to Google Trends, returning hoax articles claiming Trump has bought millions of dollars worth of dinars.
HAPPY THANKSGIVING!