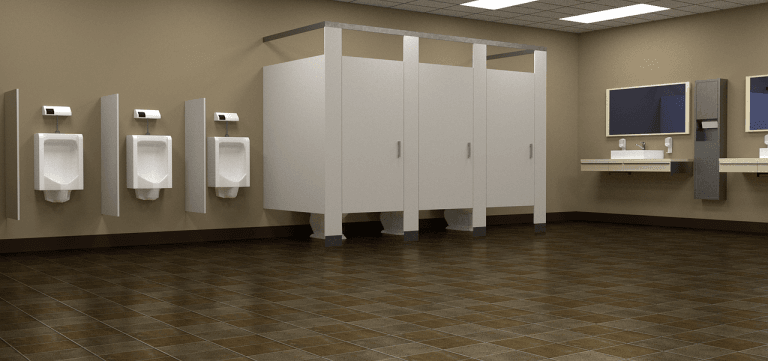 Not Just Choice Between No Access or Unlimited Restroom Access 
WASHINGTON, D.C. (November 2, 2017):  Massachusetts voters who think that the choice Election Day on Ballot Question #3 is between continuing to grant all persons (even those with a penis) unlimited access to all restrooms, including those reserved for girls and women, or providing transgender students with no protection from having to use a restroom which is contrary to their perceived gender, are simply wrong, says public interest law professor John Banzhaf, who supports transgender rights.
He suggests that, should the current law protecting transgender students be defeated in the referendum, Massachusetts could still adopt legislation using the legal standard of protection Congress used regarding religious beliefs under Title VII, as many states have done under their various Religious Freedom Protection Acts [RFPA], and as Congress did under the Americans With Disabilities Act [ADA].
Ray Dalio At Robin Hood 2021: The Market Is Not In A Bubble
At this year's annual Robin Hood conference, which was held virtually, the founder of the world's largest hedge fund, Ray Dalio, talked about asset bubbles and how investors could detect as well as deal with bubbles in the marketplace. Q1 2021 hedge fund letters, conferences and more Dalio believes that by studying past market cycles Read More
Q3 hedge fund letters, conference, scoops etc
In simplest terms, the protection accorded could require only a "reasonable accommodation," not an absolute right of access regardless of other interests which might be adversely affected.
For example, while students with certain mobility limitations are entitled under the ADA to a reasonable accommodation so that they can enter the school building and classrooms while using a wheelchair, they are not necessarily entitled to have access (usually by adding a ramp) through each and every building entrance, nor must each and every classroom necessarily be wheelchair accessible - provided there are sufficient doors and classrooms to accommodate the minority of students who use wheelchairs.
Similarly, under a reasonable accommodation standard regarding sexual identity, schools providing a sufficient number of all-gender restrooms to reasonably satisfy the requirements of the tiny percentage of students who are transgender would seem to adequately protect their rights without opening up all restrooms for girls and women to any and all anatomical males who might claim to feel female.
Repeal of the statute which now protects transgender people from discrimination statewide also would not preclude individual cities, counties, school boards, institutions of higher education, etc. from adopting whatever protections for transgender individuals they believed were appropriate, nor would a "no" vote on election day repeal any such existing protections, notes Banzhaf, who has won over 100 sex discrimination legal actions.
Permitting anyone claiming to be transgender unlimited access to restrooms reserved for girls and women does raise serious sexual privacy issues for many people, Banzhaf notes, so perhaps it should not be required in all cases where there are a sufficient number of all-gender restrooms available.
Furthermore, voters in Houston overwhelming rejected a similar anti-discrimination ordinance just three years ago, apparently because of concerns that it might lead to sexual misbehavior - including possible assaults - in restrooms.  That fear may not be allayed by an inconclusive statistical study, suggests Banzhaf.
JOHN F. BANZHAF III, B.S.E.E., J.D., Sc.D.
http://banzhaf.net/ jbanzhaf3ATgmail.com  @profbanzhaf