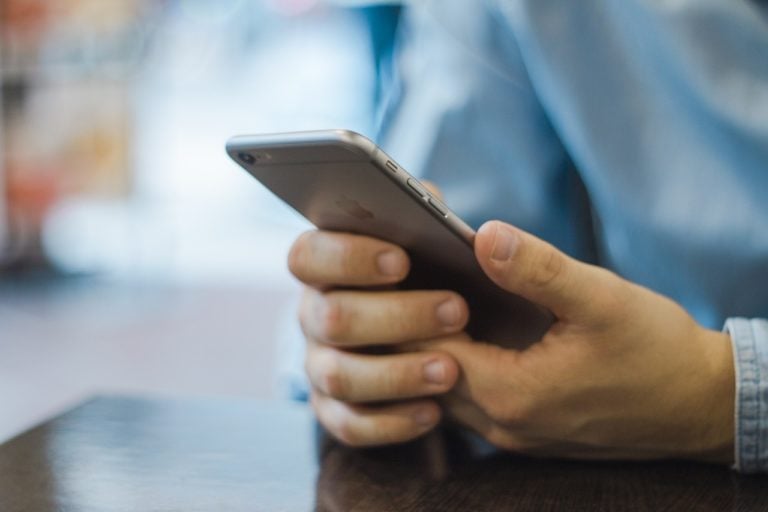 The iOS 12.1 update comes with many new features like Group FaceTime, support for new Emojis, eSIM and more. However, like with every crucial update, this update is also not without issues, with users reporting problems with WhatsApp, passcode security and more. But, one new issue that users are starting to complain about is with Siri Shortcuts.
Siri Shortcuts issue – what we know about it?
Many on Reddit and Twitter are complaining that they are unable to activate Siri Shortcuts through voice or speech, according to tech site PiunikaWeb. Affected users are getting this message instead: "Sorry, there was a problem with the app."
"…every time I try to activate the shortcut via Siri, it says "Running your shortcut" and pulls it up, but then says "Sorry, there was a problem with the app. It's extremely frustrating because it's basically useless to use the shortcut if I can't use it with Siri," one Reddit user complained.
How Warren Buffett Went From Hating To Loving Banks
Since the financial crisis, Warren Buffett's Berkshire Hathaway has had significant exposure to financial stocks in its portfolio. Q1 2021 hedge fund letters, conferences and more At the end of March this year, Bank of America accounted for nearly 15% of the conglomerate's vast equity portfolio. Until very recently, Wells Fargo was also a prominent Read More
The Siri Shortcuts issue appears only when using voice as manual shortcuts are working fine. For some users, the issue is appearing only in some cases and not all the time. The Siri Shortcuts issue was there in the iOS 12 as well, but was limited also. Now, after the iOS 12.1 update, more users are reporting the issue.
I am using iPhone 6S with iOS 12.1. When I tell Siri to run a shortcut Siri comes back and states there is a problem with the app. With this particular shortcut I am using the get input action is the first action.

— P S Theepan (@TheepanTweets) October 31, 2018
Apple Support is aware of the issue as it worked with one affected user to troubleshoot the Siri Shortcuts issue. Whether or not the issue was fixed is not known.
For now, it is difficult to say if it's a major issue as the iOS 12.1 arrived only a few days ago. What can be said is that some users are facing inconvenience while using Siri Shortcuts, and this should be a good enough reason for Apple to look into the issue and fix it soon.
 Shortcuts app 2.1 – what's new?
Apple, earlier this week, updated its Shortcuts app for the iPhones and iPads to version 2.1. Users now have options to create shortcuts for weather and forecasts, importing recent photos, converting between units and setting alarms and timers.
Further, version 2.1 also fixes an issue with using the Shortcuts via HomePod. Following the update, now when you run the shortcut from HomePod via Siri, you will be able to play back media from the HomePod over AirPlay automatically.
You can now also choose to stop sharing a shortcut and remove all data from the iCloud. Further, the "Take Video action now supports starting video recording automatically with the 'Start Immediately' option," the release note for version 2.1 says. To know more about version 2.1 visit this link.
Apple introduced Siri Shortcuts with the iOS 12. The feature allows you to create multi-step shortcuts, which can be used via the Siri voice command. One can create shortcuts using first and third-party apps as well. For instance, you can create a shortcut for turning off the lights automatically when you leave for the office.
Lockscreen bypass bug – nothing new for Apple
Apple released the iOS 12.1 earlier this week bringing Depth Control in Camera Preview and dual-SIM support. The iOS 12.1 also brings Group FaceTime and more than 70 new emoji to the iPhone and iPad. Apple also fixed the "beautygate" selfie smoothing issue. However, one feature (or a bug) that Apple didn't roll but is there in the iOS 12.1 is the ability to bypass lockscreen.
According to the security researchers, the exploit can be used to access the contacts on the iPhone. Further, the exploit can also be used to activate a FaceTime call and allow anyone to access the new Group FaceTime feature without a passcode. The exploit only works on the iOS 12.1.
Apple users faced a similar exploit in the iOS 12.0.1 update as well. The exploit allowed hackers to seize the recent photos from the iPhone. In both cases, a hacker would need physical access to the iPhone.
For Apple, lockscreen bypass bugs are not a new thing and something similar was there in the iOS 6.1 back in 2013. At the time, the exploit allowed attackers easy access to the contacts, photos and phone records. A similar exploit was found in the iOS 7 as well. Then researchers unearthed something similar in the iOS 8.1.
It's disappointing to see that a company like Apple hasn't been able to permanently address such an exploit after all these years.