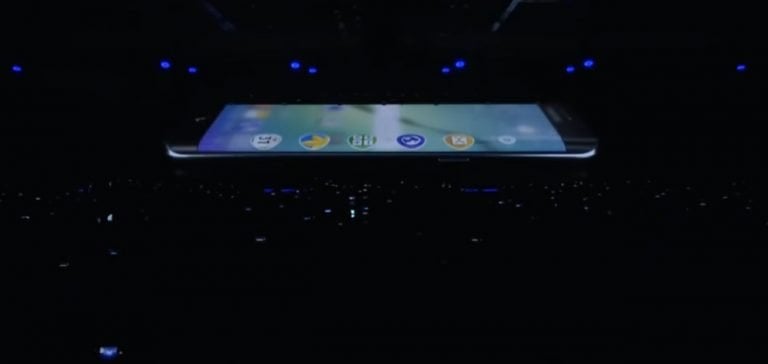 Samsung's foldable phone is the most-awaited handset currently. Though the Korean firm showcased the handset earlier this month, it did not reveal many details. Now, thanks to a recent report from Gizmodo U.K., we have some idea on Samsung's foldable phone price and availability.
Samsung's foldable phone price to be too high
The report claims that the foldable phone won't be widely available and will carry a premium price tag making it out of reach of many. In the UK, the handset would be sold via a limited number of channels – a SIM-free variant via Samsung stores and both (SIM-free or on contract) via carrier EE.
Such plans for the foldable phone in the UK are different from its strategy for the Galaxy S and Galaxy Note flagships. Samsung offers the Galaxy S and Galaxy Note through all major carriers, but the foldable phone would be exclusive to just one carrier.  It remains to be seen if Samsung follows the same strategy in the U.S. as well.
These Are John Buckingham's Stock Picks For 2021
The economy remains in distress, although there are signs of recovery underway. John Buckingham of Kovitz, editor of The Prudent Speculator newsletter, has found that value stocks typically outperform coming out of economic downturns. Thus, he argues that this is an excellent time to be a value investor. Q4 2020 hedge fund letters, conferences and Read More
Also, it is not clear if the foldable phone will be offered under the installment plans. But, considering Samsung's foldable phone price there are good chances that the UK carrier will offer the installment plans. According to Gizmodo UK, Samsung's foldable phone price could be between £1,500 and £2,000, or about $1,900 to $2,500.
Samsung will likely offer several variants between this price range with the most expensive variant featuring the highest internal storage and RAM. The price range reported by Gizmodo UK is higher than what the rumors have been suggesting so far. Only recently, the smartphone industry entered into the $1000 price tag range. Now, it appears that Samsung already has plans to take the price range much beyond that.
When is it coming?
Samsung teased the foldable phone at its Developer Conference earlier this month. At the event, the company only showed the Infinity Flex Display, while the full design was covered up.
Samsung is expected to announce the handset at the Mobile World Congress (MWC) in February 2019 and release it in March 2019. Though the exact release date is not known, the company says it will launch the handset in limited markets in the first half of next year, and is targeting a production of one million units.
Samsung may not be the only company to announce a foldable handset next year. LG is also rumored to showcase a foldable smartphone at the CES 2019.
"But I do know that LG plans to unveil a foldable phone at its 2019 CES keynote," read a recent tweet from tipster Evan Blass.
Separately, LG's head of global corporate communications, Ken Hong, told Digital Trends that "Anything is possible at CES."
Huawei has also confirmed its foldable smartphone plans, but the Chinese company is quiet on the launch details. The company has reportedly linked its foldable phone with 5G, suggesting it may launch only after the 5G roll-out.
Foldable phone – expected names
Talking of the name that Samsung's foldable phone might come with, there are many options – Galaxy X, Galaxy F or Galaxy Flex. All these names have been rumors for a while now, but a recent report from Phone Arena claims that the name "Flex" is being considered as a possible name of the foldable handset by LG and Huawei as well.
According to LetsGoDigital, LG has submitted several trademarks with the European Union Intellectual Property Office. These trademarks reveal that the company is considering Flex, Foldi, and Duplex as likely names for its foldable phone.
LG has filed the trademarks under "Smartphones; Mobile Phones" category. So, it means that the company won't use the same name for the flexible displays that it is expected to produce for other smartphone manufacturers.
LG's Flex and Foldi are similar to Samsung's Galaxy F and Huawei's Flexi/Flex trademarks. The name Duplex, on the other hand, though new, is not completely unique as Google has used the same name for its latest AI call-making feature.
Many reports have noted that Samsung is also leaning toward the name Flex for its foldable phone, which may be called the "Samsung Flex" and "Galaxy Flex." Huawei is reportedly considering four names for its foldable phones – Mate F, Mate Flex, Mate Flexi and Mate Fold.