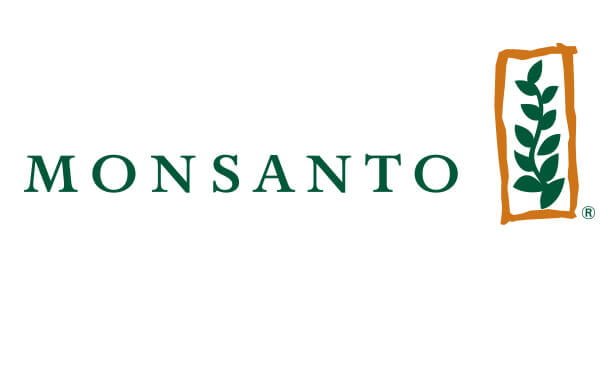 August 10, 2018 was a day that shocked Monsanto executives.

That was when a San Francisco jury found that the company's glyphosate-based weed-killers, RoundUp and Ranger Pro, caused cancer in a man who was exposed to the pesticide. While evidence exposed in the trial suggested that the company might have already had clues as to this correlation – critics charge they misled the court and manipulated studies — what was most shocking was the jury's award of $289 million to one individual, school groundskeeper Dewayne Johnson.
How A Weakening PE Market Serves As Another Sign Of A Weakening Economy
Amid the turmoil in the public markets and the staggering macroeconomic environment, it should come as no surprise that the private markets are also struggling. In fact, there are some important links between private equity and the current economic environment. A closer look at PE reveals that the industry often serves as a leading indicator Read More
When Monsanto was sold to Bayer, concerns over glyphosate lawsuits led the chemical company to set aside nearly $250 million for all litigation losses related to its leading revenue producer. With nearly 10,000 people lined up to follow in Johnson's footsteps, Monsanto's legal team could now be in the fight of their lives over toxic assets.[i]
Q3 hedge fund letters, conference, scoops etc
A new movie released on November 14, "Secret Ingredients," puts an emotional face on the issue while documenting the lasting harm done by the chemical company's lead product, RoundUp.
Hints to problems with the product might have started when the primary ingredient in the new "advancement" was initially used to break down chemical compounds that were clogging industrial drain pipes with toxic sludge, the movie points out. When the toxic sludge hit the ground, the chemical killed all the vegetation with which it came into contact. Monsanto researchers somehow transformed what literally killed all vegetation into a product used to grow crops.
Now that chemical is finding its way into the human body and the results are a slow trend of health issues are following in its wake, filmmakers Jeffery Smith and Amy Hart pointed out in a ValueWalk interview.
####
The consumption of genetically modified (GMO) food or otherwise ingesting glyphosate, a leading carcinogen found in RoundUp, can be dramatic. "Secret Ingredients" highlights both personal tales of life-threatening food allergies dramatically impacting otherwise healthy people as it also points to statistical analysis and academic research supporting the claims. And the health issues can come as a surprise even to professionals.
Smith, who has written books and articles on the topic, was in 2006 delivering talks around the world discussing the dangers of GMO-based food. Even he didn't initially believe the worst case stories of body dysfunction resulting from GMOs that were leaking out. Then he started to attend conventions with physicians and listened to their positive stories related to prescribing a GMO-free diet and a transformation occurred.
"I was the leading spokesperson of the health dangers of GMOs and I was skeptical (of some of the worse claims)," he said, pointing to an expectation for a nuanced health impact. "I thought the (health issues) would be a trend visible from 50,000 feet." But eliminating GMOs from a diet "was dramatic. It was embarrassing that I wasn't believing it."
His thinking and life ultimately transitioned to the point where he has teamed up with Hart, who tells tales of women having miscarriages and children falling prey to debilitating diseases as a result of a GMO-based diet.
Most precarious for Monsanto, the movie not only tackles the larger health issues resulting from a GMO-based diet, but particularly points to problems associated with the ingestion of glyphosate, a synthetic compound found in herbicides such as RoundUp.
One of the more common and often stealthy health issues to crop up is that of "brain fog." Brian specialist David Perlmutter, MD, author Grain Brain, and Brain Maker, says this is the feeling of "not being all there" and "one taco short of a combo platter."
Brain fog, the slowing of cognitive function, is a recognized symptom of fibromyalgia and appears as a side effect of consuming gluten, for instance.
"When you compromise the brain's ability to use energy, you compromise the function of what are called the "madracondra," Perlmutter said in the movie, pointing to the core cause of brain fog. "Glyphosate does that."
####
The movie primarily illustrates health issues as damaging side-effects of a genetically modified diet with glyphosate, but behind the curtain, Smith and Hart become more animated. They claim Monsanto is guilty of knowingly producing and marketing harmful products and then engaging in a purposeful cover-up of facts through manipulation of scientific studies.
"There is clear corruption of the… politics and science," Smith said, pointing to academic studies to bolster his claims. "GMOs don't increase crop yields."
One of the primary messages the pair aggressively challenge is the notion that genetic modification methods using toxic chemicals are "needed to feed the world," as Monsanto advocates claim. Hart notes that RoundUp works by killing all vegetation, but now super weeds and super bugs have been created that are resistant, resulting in an ecological problem dwarfing the GMO solution.
"The story that is dispensed in public is that there has never been one documented safety issue with genetically engineered food," pointed out Steven M. Druker, JD, author of Altered Genes, Twisted Truths. Calling Monsanto claims "an utter and unconscionable lie," there is science that stands stand juxtaposed. The Federal Drug Administration (FDA) own scientists expressed concern over glyphosate but were ignored, for instance, and numerous independent studies add fuel to the fire.
But now a long-term trend is moving to the final stage: Those fighting against GMOs are starting to win.
Smith and Hart note that public pressure – "and women voting with their dollars" – have created a demand for non-GMO food and accurate labeling. Smith calls this "the new tipping point" where companies that were members of the Grocery Manufacturers Association are now turning against GMOs because their customers don't want the product. Stores such as Whole Foods sprung up and built a business model around this concept, which is now manifesting itself in a GMO movement that wants to produce lasting change.
Smith and Hart point to 57% of Americans now thinking GMOs are unsafe as validation for a fight that has consumed both their lives. "These are not hippies or crunchy granola types fighting against GMOs," Hart noted. "These are average, middle Americans who are fed up."
####
Those behind RoundUp are fighting a war on multiple fronts.
While it may have achieved a partial victory in court last October 22, when a judge slashed Johnson's damages to $29 million, it only magnifies the challenges. With the court upholding the core ruling the chemical company could face a legal tsunami from a horde of future claimants.
But the war that really matters takes place on the grocery store shelf. With a majority of Americans questioning GMOs, and major corporations increasingly backing healthy diet options, it could be the market that is the real RoundUp killer.
Recognizing the toxic nature of the issue, Bayer decided this summer to retire the name, Monsanto. Exiting their legal entanglements and a consumer backlash might not be that easy.
---
[i] Not only is their pesticide accused of being toxic, but it can be argued that from a legal and financial liability standpoint RoundUp and any Glyphosate-based product ingested by humans is financially toxic as well.
This article first appeared on ValueWalk Premium
Updated on