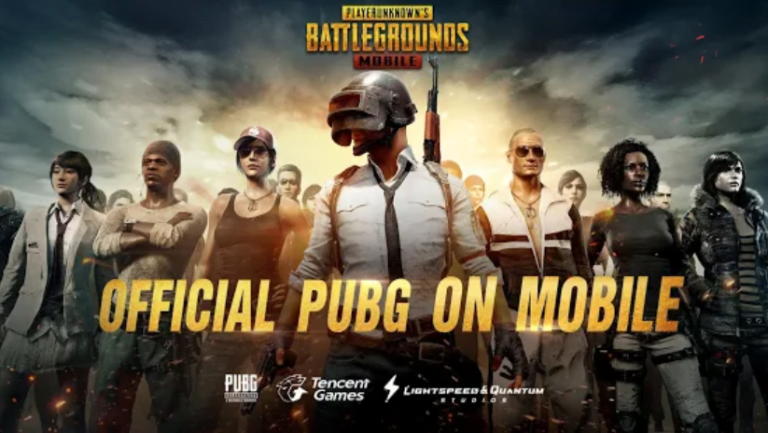 The third season of PlayerUnknown's Battlegrounds (popularly known as PUBG) ended on Nov. 18, and players are now eagerly waiting for PUBG Mobile Season 4. Although the new season was announced today, players may have to wait until tomorrow to check it out.
PUBG Mobile Season 4 adds Royale Pass
The PUBG Mobile Season 4 update has already been announced, but players need to wait a day more to play the new season, although some Reddit and Twitter users claim they have already gotten the new update. Thanks to the patch notes, we now know what is in the new season of this battle royale game.
First, players should know that the new season puts everyone on the same footing, which means it won't take Season 3 rankings and scores into account. All new and existing players now have an equal opportunity to score. PUBG Mobile Season 4 includes improved maps, different game scenarios, more weapons and more.
Why The Term 'Value Investing' Is Redundant
What does value investing really mean? Q1 2021 hedge fund letters, conferences and more Some investors might argue value investing means buying stocks trading at a discount to net asset value or book value. This is the sort of value investing Benjamin Graham pioneered in the early 1920s and 1930s. Other investors might argue value Read More
Among the biggest additions to PUBG Mobile Season 4 is the Royale Pass, an attempt from the developers to monetize the game using cosmetic items and other rewards. The pass gives players special benefits, including weekly challenges in which players are allowed to play up to the 100 RP level. Further, players can choose from the Elite Upgrade and Elite Upgrade Plus, which offer varying level-up benefits. Players who pass level 100 will get special rewards and access to unlocked items.
#stayfrosty with Royal Pass Season 4 ❄️ pic.twitter.com/Sgy6f8dEee

— PUBG MOBILE (@PUBGMOBILE) November 20, 2018
"With Royale Pass, players can complete daily and weekly missions to earn points and increase their rank," Tencent says. "Players who complete a certain number of missions every week will win additional crates and currency."
PUBG has also updated its redemption feature, allowing Elite Pass holders to buy discounted items with BP or RP points. The new season will also add new Mission Cards, and there will be a limited-time Black Friday event, in which players will be able to buy items at discounted prices. Season 4 will also introduce a new system which increases the chances of getting certain crate items.
Other new features and updates
As far as other new features, PUBG Mobile Season 4 will give players access to the M762 assault rifle. The rifle will be available on all maps, and it accommodates stocks and has three firing modes: single shot, triple shot and full-auto.
Brand new M762 Assault Rifle is about to dominate our battlegrounds in #pubgmobile090! ? pic.twitter.com/zeC6emYfu4

— PUBG MOBILE (@PUBGMOBILE) November 19, 2018
The scooter and dynamic weather, which were exclusive to the Sanhok map on the desktop, are now available in the mobile version as well. Now players will see the weather change between sunny, rainy and foggy at random. Other updates to the new season include revamped vehicles, parachute menus, skins, weapons and backpacks.
Further, Suicide Squad characters exclusive to the PC version, like Harley Quinn and the Joker, will appear in the mobile version also. Moreover, Royale Pass owners will be able to choose from new male and female avatars. Season 4 could also bring a new snow map similar to the Sanhok map, which was introduced in the mobile version in Season 3.
PUBG Mobile Season 4 also debuts a "hardcore mode" to tap the competitive aspects of the game. To make it harder for players to hunt other players, the mode removes footstep sounds and audio cues. This new mode will be available in the form of "Hardcore Week."
Other improvements with the new season include an improved chat system, which now requires less RAM. Further, players now will not have to choose a second language in Matchmaking and Chat. The front page of the shop has also been updated to focus on weapon finish themes.
PUBG remains a hugely popular game
PlayerUnknown's Battlegrounds was announced about two years ago. The mobile version of the game was launched earlier this year. The game, which is free for mobile users, has been downloaded more than 100 million times from the Google Play Store. Millions of iOS users are also enjoying the game.
Moreover, the game boasts more than 20 million concurrent users on all platforms. The game has also won the Golden Joystick Award for Best Mobile Game of the Year.
"The response to the game from fans has energised everyone at the team as we are heads down working on new, exciting updates and contents for PUBG MOBILE," General Manager Vincent Wang of the PUBG MOBILE global publishing team said after winning the award.